5 minute Coffee Break with Community Manager Richard Tait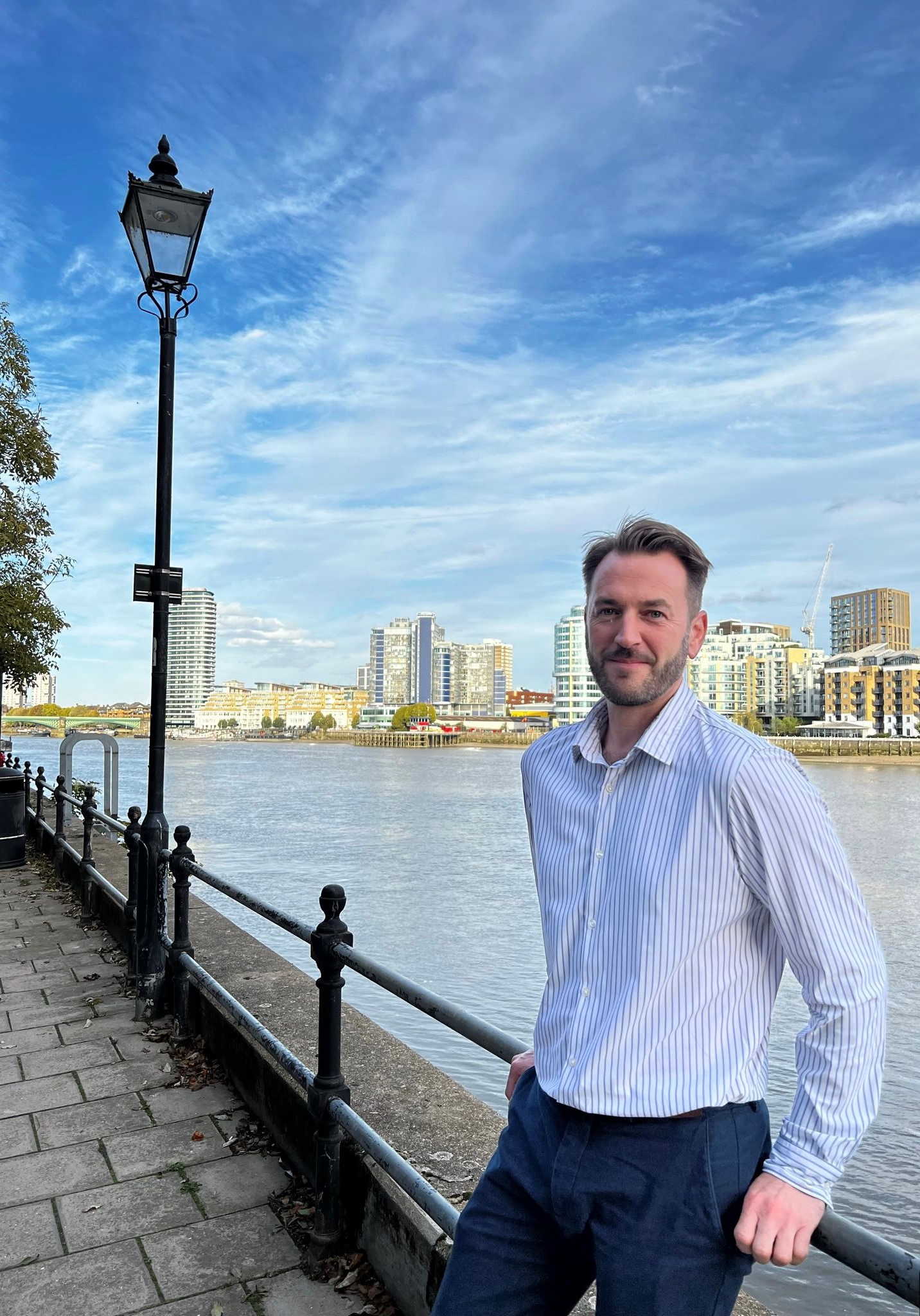 13 January
For today's coffee break, we are joined by Riverstone's Community Manager, Richard Tait. Richard is an accomplished artist with his work displayed in the UK, Germany, France and Italy, to name a few! Richard has taught painting in up to 30 schools and ran an art camp in Bermuda for many years before moving back to the UK and joining us at Riverstone. His contribution to our community consists of constant research and coordination of successful activities such as art classes and gallery visits, with the pleasure of bringing residents together.
Join us as we take 5 minutes in Fulham's Espresso Bar to learn about the ever-growing influence that art has on Richard's life…
Richard, how did you begin your career in this field and what was your inspiration?
My career began from a desire to share my creative practice with others. Through many sessions with different ages and communities, I saw the power of community cohesion and a career was born.
What attracted you to the role at Riverstone?
I had worked with the same demographic before and had really enjoyed the community aspect during the lockdowns with an Age UK project. The more I learnt, the more apparent it became that I would be fulfilling my dream job in a friendly, forward-thinking environment.
What do you enjoy the most about Riverstone?
I am grateful for the opportunity to be yourself and develop real friendships with many different people in an environment that feels like family.
Can you tell us what sets your role apart from past experiences?
My past experiences have been with different age groups in many settings from nurseries to a maximum-security prison. Certain aspects of my current role, such as community, are reflected in my past experiences but of course, at Riverstone, we focus more on those over 65 years of age. They also did not have the Riverstone setting with luxurious surroundings and the level of detail and depth of thought that has been factored into every layer of the experience!
How important is art for the residents?
Art is an important connection between oneself and the external world. It heals, connects and promotes a positive curiosity in the participant. It is a great vehicle with which to deliver community and enrich life! I believe that everyone has some artistic expression within themselves. Exploring that can oil the engine of life!
Yes, one thing we believe is very important at Riverstone is community. Do you have any success stories to date?
I have been lucky to see the Riverstone vision come into fruition. Two influential moments have been running an art class with Diana Moran and meeting Dame Joanna Lumley after her passionate speech at the Kensington Launch. Each time I connect with a resident, it feels like a mini success. After bonding about our love for art, I recently accompanied a resident to the Walter Sickert show at the Tate and it was very enjoyable. Outside of Riverstone, I am a proud father of two boys. I believe that nothing should be taken for granted and here, our successes are reflected in the resident's expressions when we see that they are enjoying our creations.
Thank you Richard, it has been a pleasure meeting with you today.
If you would like to learn more about Richard's work and upcoming exhibitions, you can visit his website here.
Complete the form below to receive further information or to book an exclusive viewing of one of our Show Apartments.

Find out more or book a viewing
Complete the form to receive further information or to book an
exclusive viewing of one of our Show Apartments.