Riverstone Founders: Proud moment seeing Riverstone Kensington Open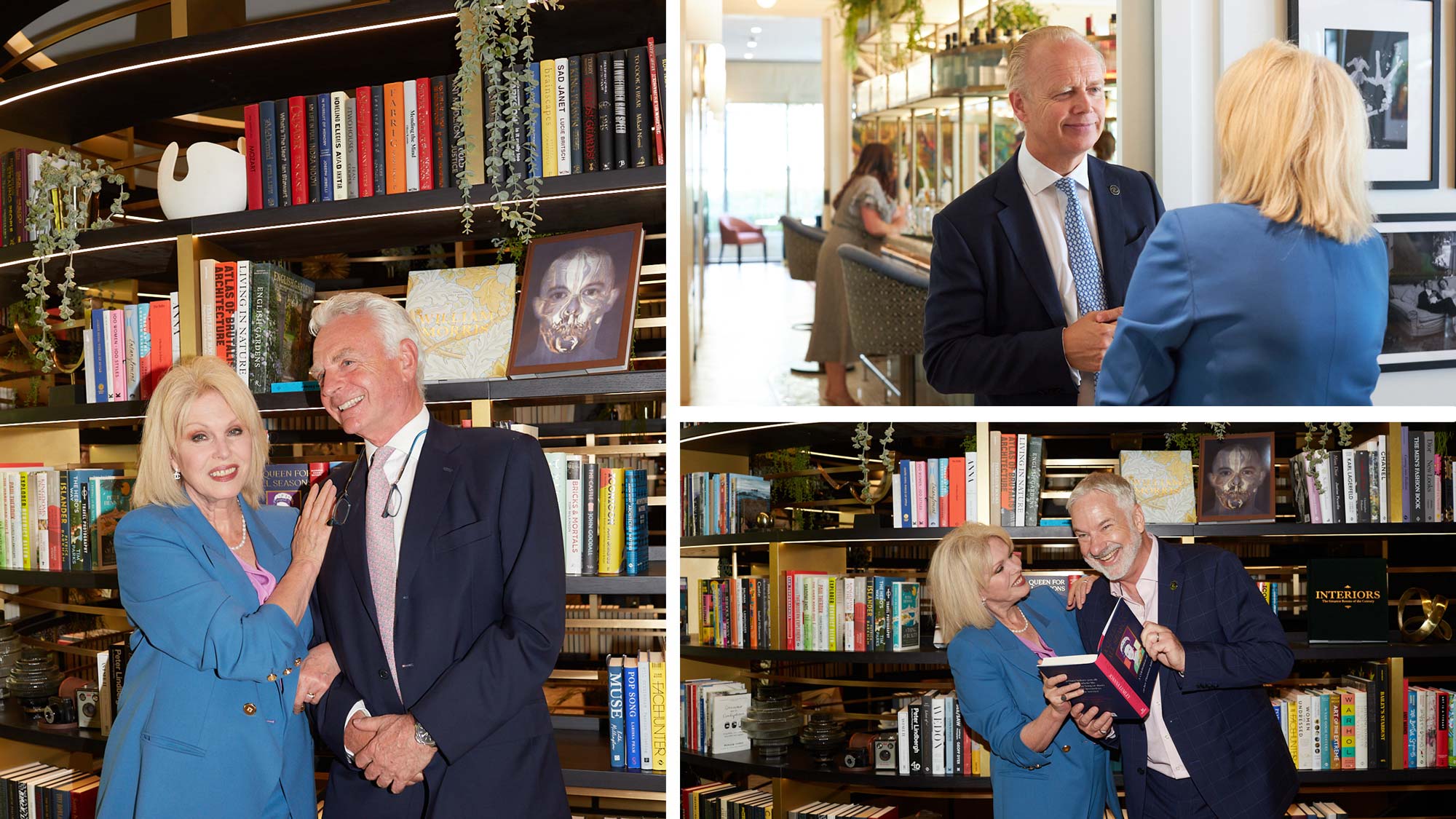 29 June 2022
A river is known to be a representation of life with stones flowing along, slowly becoming polished as they age over time. It is with this analogy that the name Riverstone came to mind, as a representation of evolving with grace, is a direct representation of the evolution of our residents. Our three founders Paul Pheysey, Paul Vesty and Julian Mercer understand this very well as their vision and passion came alive once they had experienced the difficulties of trying to find a desirable and all-encompassing experience of later living.
Having met as business colleagues twenty years ago, the three founders soon became friends with a leading passion to redefine later living. Pheysey, Vesty and Mercer began to challenge the status quo once they started questioning why older people are expected to not want to maintain their lifestyles, why it is assumed that they cannot enjoy the same hobbies and interests they have always had and why must retirement equate to moving out of London, the city they have always loved?
Together, with their knowledge of development and desire to create retirement living in the capital, a place with meaning, in residences they would be proud to live in themselves, Riverstone was born.
With a degree in Business Law, it was 1992 that Riverstone's Chief Design Officer Julian Mercer set up the BMB Group with our Chief Investment Officer, Paul Pheysey. In 2014 the pair decided to use their experience in the London residential property market to focus on alternative sectors such as student accommodation and assisted living. As CIO of Riverstone, Pheysey is now responsible for sourcing and acquiring the most sought-after sites in the prime areas of central London. With an extensive knowledge of prime residential and senior living markets, Paul Vesty is a chartered surveyor with over twenty-five years' experience and now holds the title of Chief Development Officer at Riverstone. Vesty gives his expertise in planning, design, procurement, and construction.
Last week, together with Chair Penny Hughes and Dame Joanna Lumley, our three founders celebrated the opening of the first Riverstone residence in Kensington. Nostalgia made them reflect on the last six years as they finally stood surrounded by what Chief Design Officer Julian Mercer referred to as 'a culmination of our dreams'.
As Vesty joked that there were moments they did not think this day would happen, Pheysey reflected proudly on how Riverstone was born six years ago, with just a team of seven members. With great care and attention to detail, the team has expanded to over eighty in the last few months, each member continuing to represent Riverstone in the most loyal way, creating a genuine team spirit. The relationship of the team is evident when walking through the residence, showing the evolution of Riverstone from every angle.
Holding a glass of Riverstone champagne, Paul Vesty stood proudly in the garden, as he revealed that the three founders have had so much fun along the way and that looking at Riverstone in this present moment has made it all worthwhile.
As people age, so do their interests and preference of individual style and Riverstone supports this every step of the way. Pheysey acknowledges this greatly and divulged the details of the amenities on offer and how they really cater to everyone, announcing to guests that 'Riverstone is more than a building. It has been created with choice in mind, whether it's a quiet coffee, herb planting or the cinema; the choice is yours. Whether it's privacy or independence or a drink in the bar, the choice is yours. Whether you need or want the care, the choice is yours'.
The reaction from the guests was unmissable as they met people and were introduced to a clear concept that aligns with their vision, interests and passion for life.
The founders ended their speech with immense thanks to their partners, investors and suppliers as Mercer stated that 'it is a privilege to be working with you all'. In harmony, Pheysey ensured that 'this is the start of something great, we hope you will join us and be part of this amazing journey'.

Find out more or book a viewing
Complete the form to receive further information or to book an
exclusive viewing of one of our Show Apartments.