Exclusive Event : The Power of Herbs - Jekka McVicar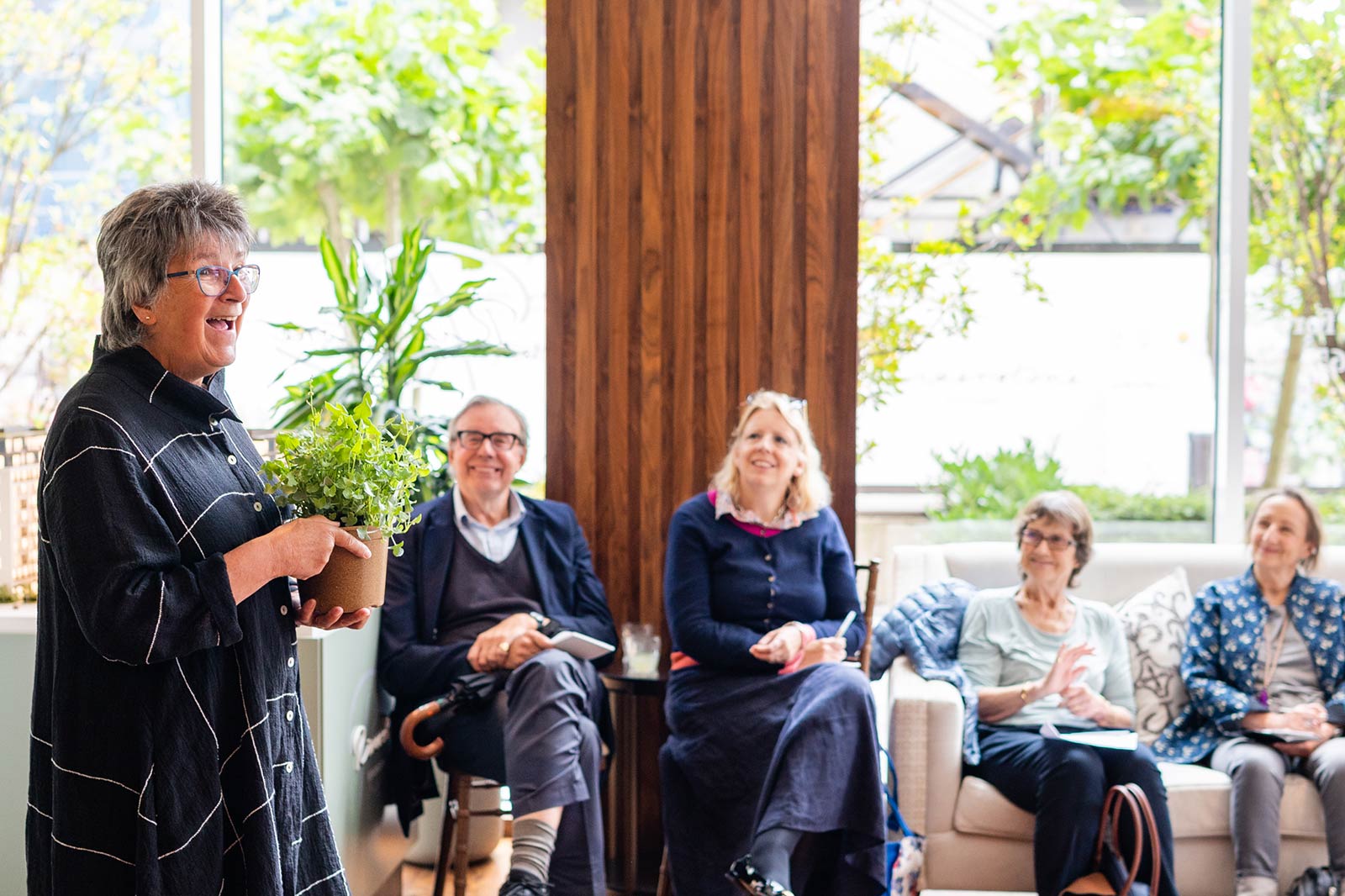 28 July 2021
We were delighted to welcome a group of confirmed and prospective residents to Riverstone Fulham to enjoy a special 'immersive' herb experience with the UK's preeminent expert Jekka McVicar.
The event was designed to showcase how Riverstone is reinventing later living for the over 65s, with lifestyle, community and well-being at the heart of the offer.
Guests gathered in the beautiful, light-filled space for Jekka to showcase a variety of herbs, including more unusual varieties such as Greek basil and lemon sorrel, including smelling and tasting the herbs to appreciate their full, rich impact on the senses.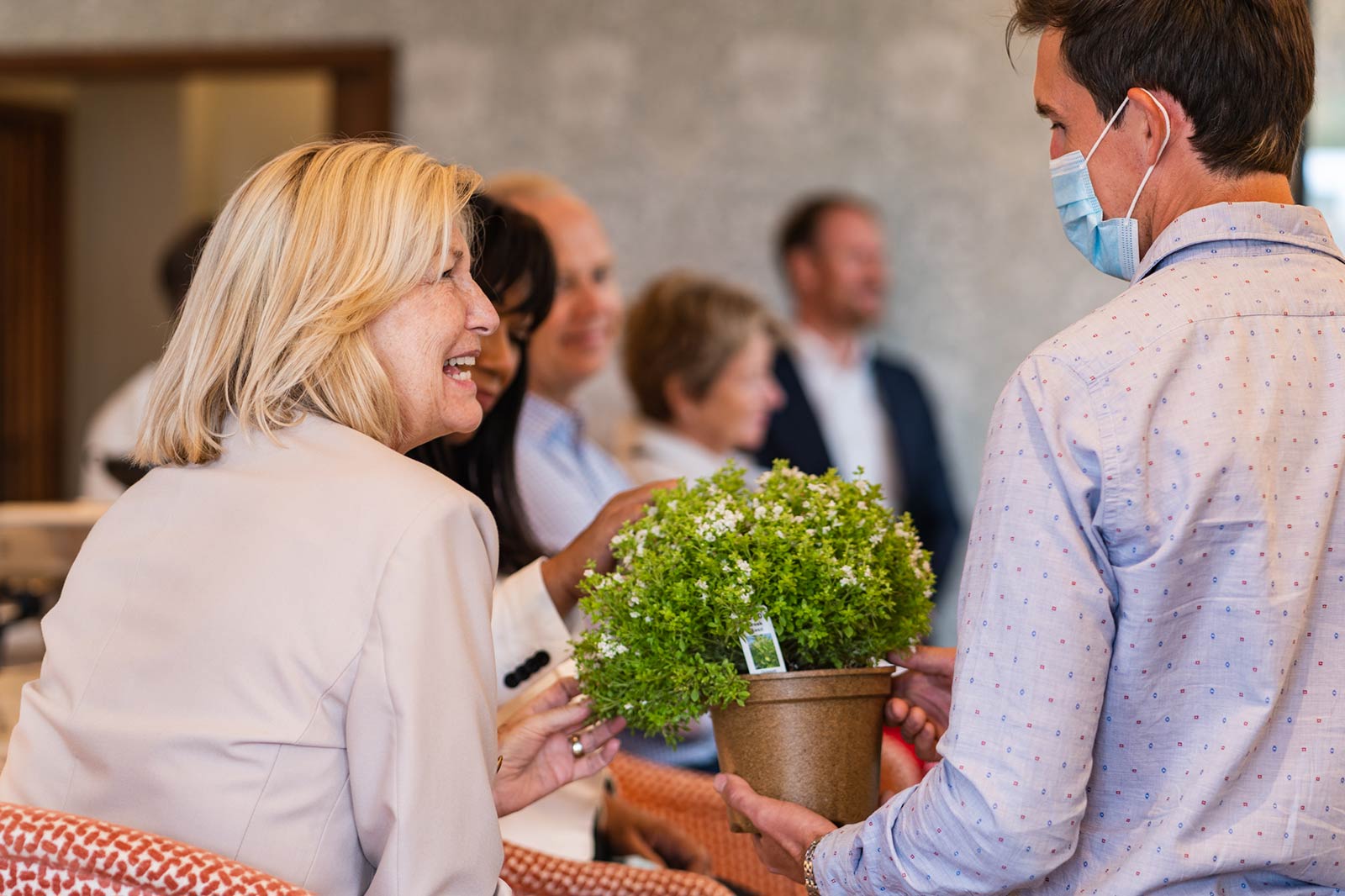 In addition to well-appointed and elegant apartments, Riverstone residents will be invited to enjoy a range of amenities and well-being spaces, providing an opportunity to live their way in a neighbourhood they love.
A herbal gardening club will be one of many special events and experiences open to Riverstone residents, ranging from learning new skills and boosting fitness levels through to more socially-focused events aimed at bringing the community together.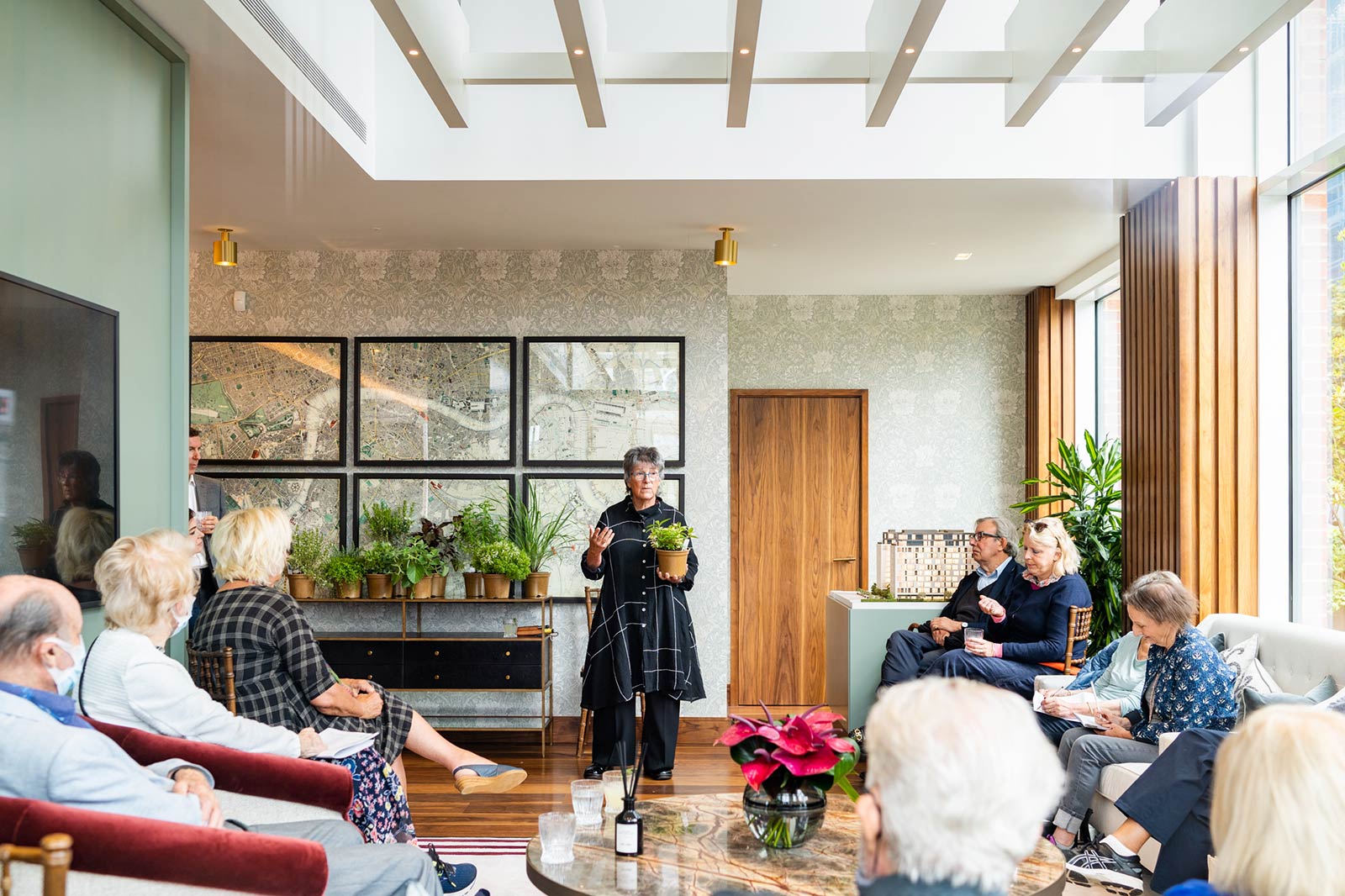 With the food and beverage offer at Riverstone playing an important role in the Riverstone lifestyle, guests were served a taste of what will be on offer, with drinks and canapes with a herbal twist!
Food & Drink Menu

Welcome Drink
Fresh Lemonade with a sprig of rosemary

Cocktail - Featured Riverstone Summer Drink
Limoncello Spritz

Water
Rosemary infused water

Canape Menu
English pea, goats curd and Amalfi lemon
Melliot farm-smoked beetroot, horseradish and nasturtium
Sorella's wild mushroom arancini, summer truffle
Devon Crab, courgette flower and togarashi
Farmer Tom's Hereford beef, tropea onion and new season garlic onion