Riverstone Fulham

16 Central Avenue, Fulham, London SW6 2QE

We are open
Later living for people over 65
10am - 5pm - Monday to Saturday
Show apartments are available to view
Sale prices from £860,000
Riverstone Fulham

16 Central Avenue, Fulham, London SW6 2QE

We are open
Later living for people over 65
10am - 5pm - Monday to Saturday
Show apartments are available to view
Sale prices from £860,000
Riverstone Fulham

16 Central Avenue, Fulham, London SW6 2QE

We are open
Later living for people over 65
10am - 5pm - Monday to Saturday
Show apartments are available to view
Sale prices from £860,000
Riverstone Fulham's Grand Opening Video

featuring Gyles Brandreth
The Apartments


* Other fees apply
Riverside calm and Fulham charm
Riverstone Fulham is situated in a prime location on the north bank of the
River Thames. Our generous riverside terrace and gardens make the most of this exceptional riverside location. Ideal for a morning or evening stroll, the popular Thames Path runs alongside Riverstone Fulham and the Hurlingham Club is a short distance away.

ENQUIRE
020 7349 1911
Life at Riverstone – Fulham residents share their positive downsizing experience.
Exceptional living, with exceptional river views
Floor to ceiling windows fill the apartments with natural light, while the clean lines and classic neutral décor make the perfect backdrop to your treasured belongings. Many are open-plan offering designer kitchens with Miele appliances, perfect for entertaining friends and family. Every detail has been thoughtfully designed to maximise space and provide ample storage, so you can always find a place for everything.
Each apartments has a Private Terrace, so why not make the most of a pre-dinner cocktail with your neighbours or simply relax and enjoy the outdoors in style?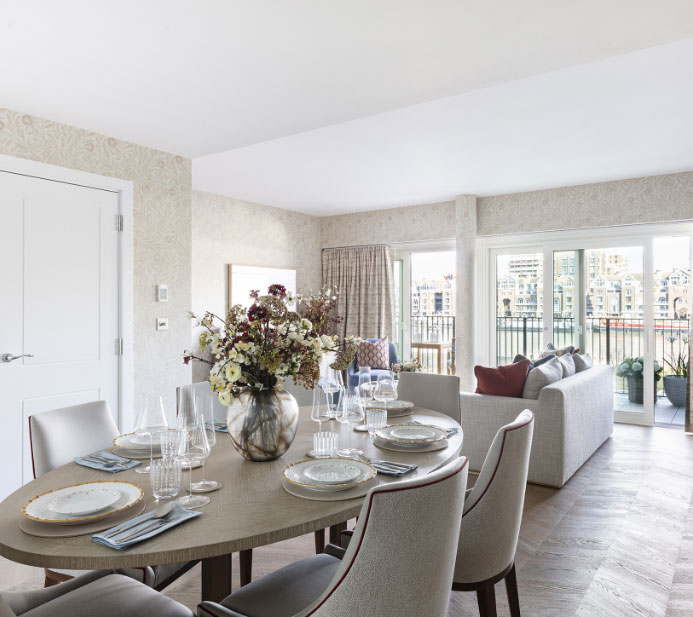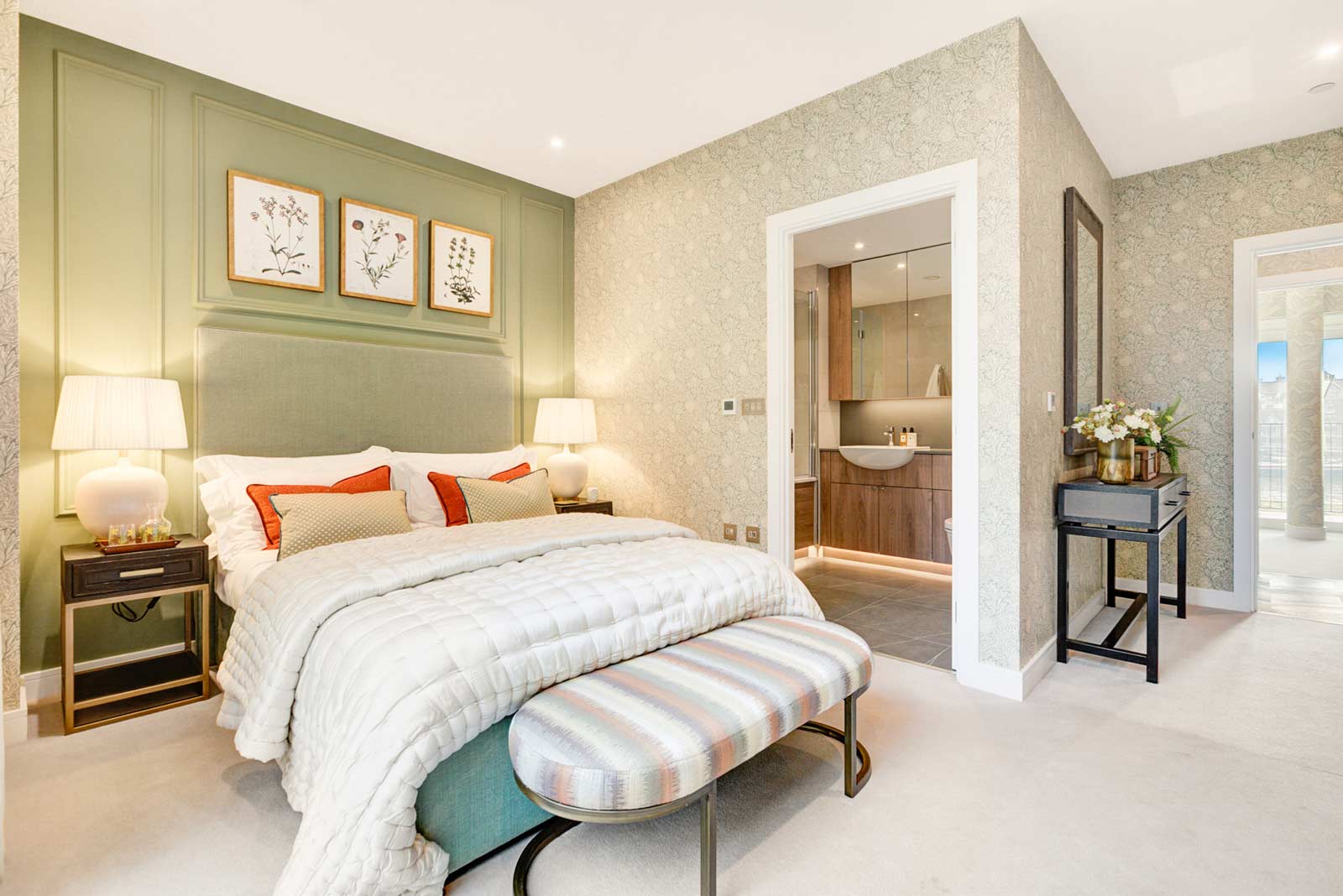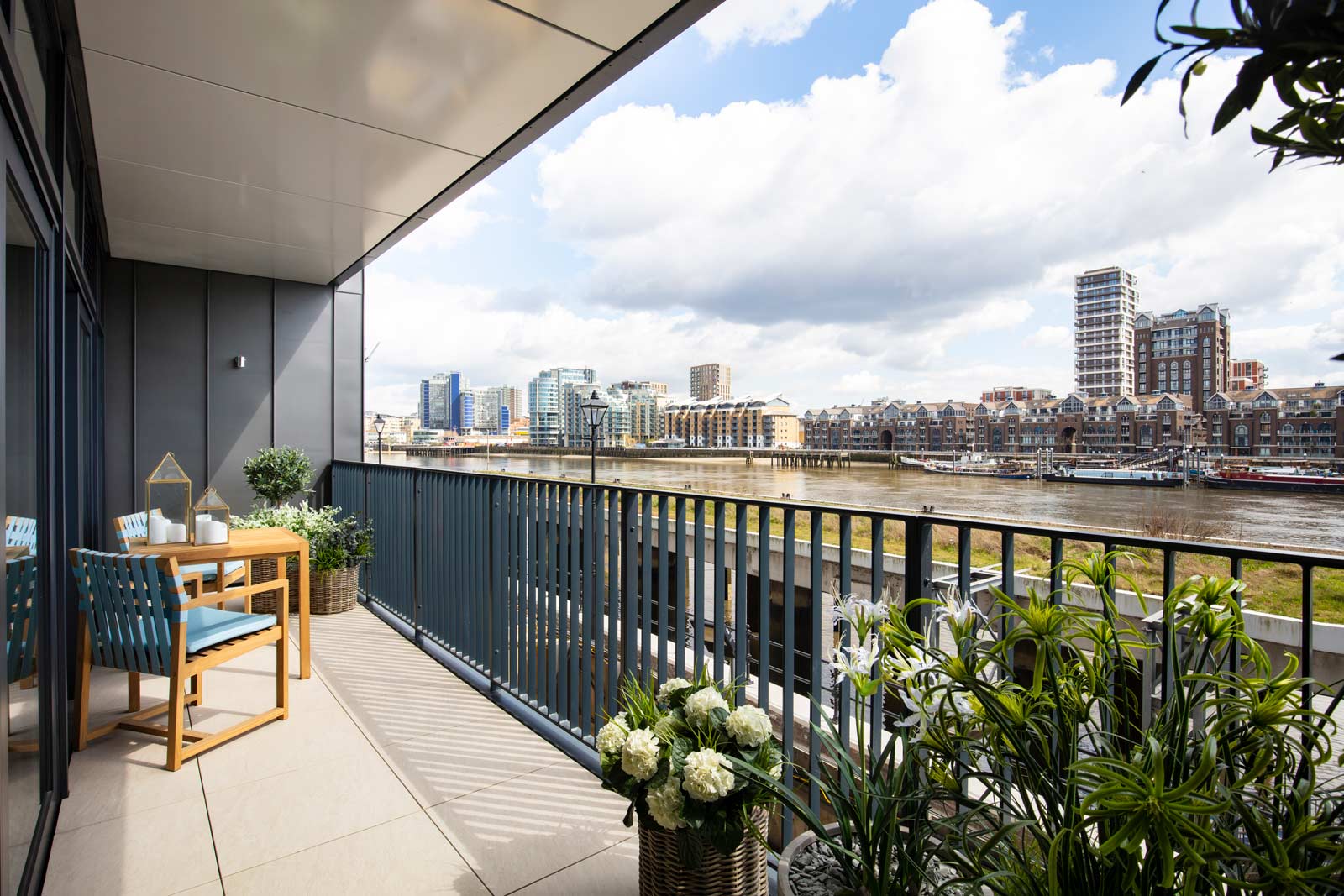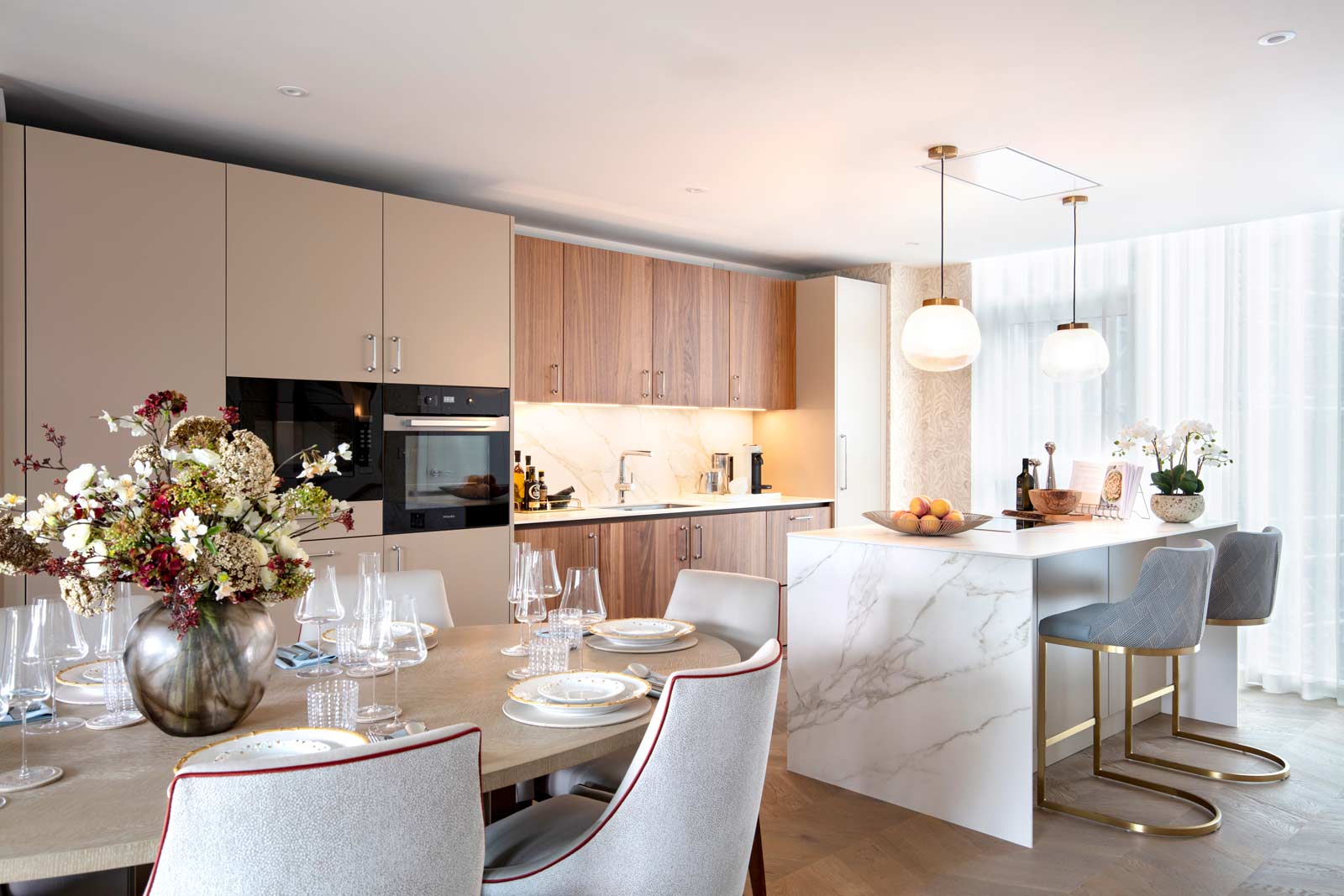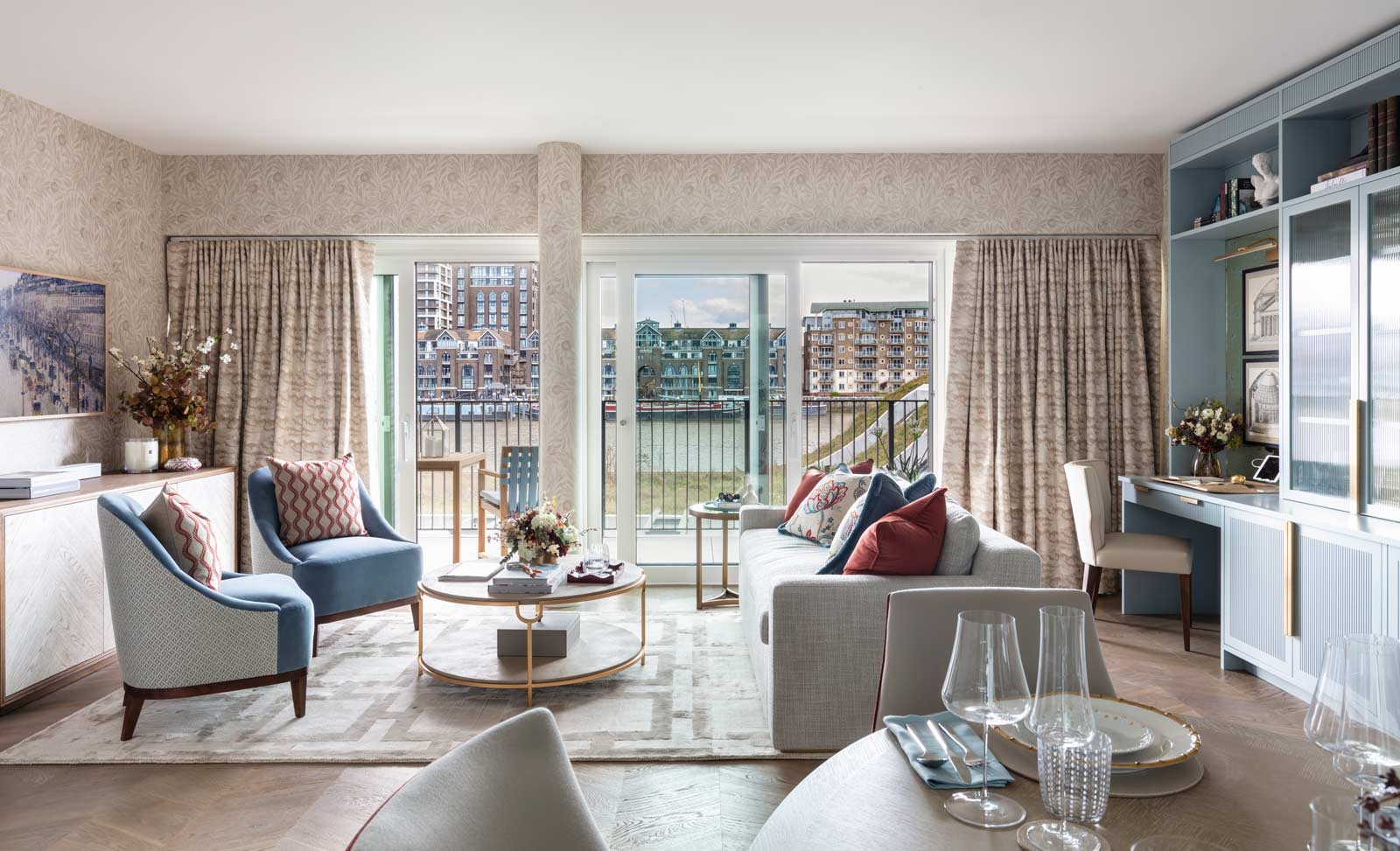 Riverstone Fulham Information Suite
Moving made easy

To make your move as stress-free and enjoyable as possible, we have a dedicated Move-In Team available to help you through the whole process. From liaising with the removal company and keeping all parties updated on completion dates to taking meter readings and setting up new utility accounts, nothing is too much trouble. We're here to help.
To learn more, read the article from our Move-In Team specialists on our blog, In Conversation:
Visit us

Our Client Advisors look forward to welcoming you to the Information Suite and offering you a tour of our Show Apartment. Family and friends are more than welcome too. We offer a complimentary private car service to and from homes in Central London to our Information Suite.
Riverstone Fulham Information Suite:
16 Central Avenue,
Fulham, London
SW6 2QE
020 7349 1911
We are open daily between 10am and 5pm.
Appointments outside of these hours, and on Saturdays, are available upon request - please speak to a Client Advisor.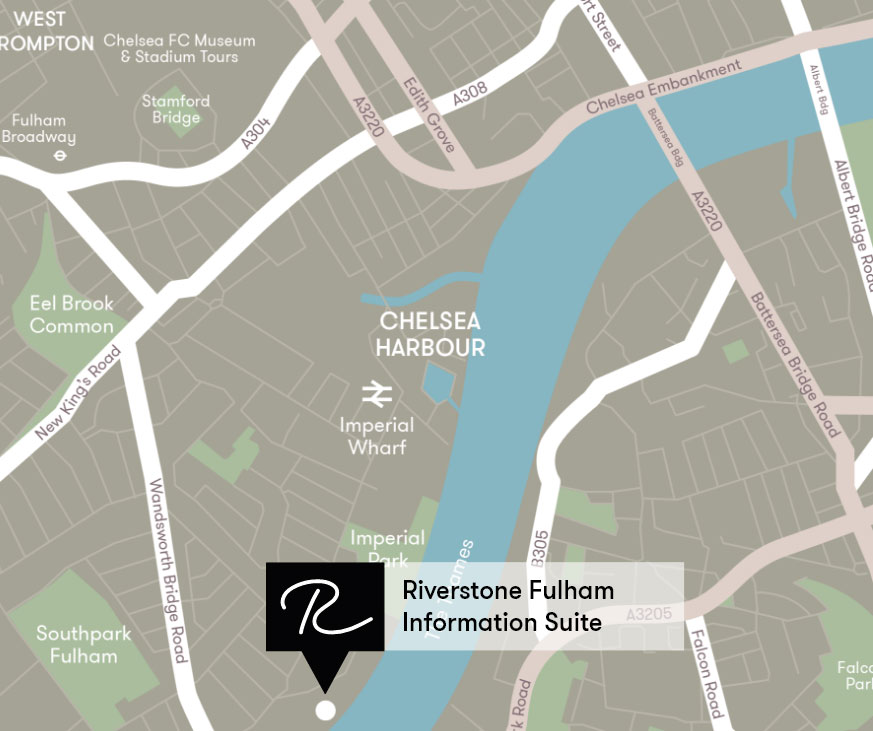 Why I moved to Riverstone
Paul is a retired architect and local Riverstone resident, who had an extensive career working on over 400 schemes for Kensington & Chelsea, Cadogan, Grosvenor and The Crown Estate.
With architecture and interior design playing a huge role in his decision-making he says:
"There's a lot of amenities at Riverstone that are fabulous and go beyond expectation," says Paul, "for me, the cinema and bar are exceptionally cool. It's never hard to entice friends and family round to hang out or watch a game or Wimbledon on a big screen."

Find out more or book a viewing
Complete the form to receive further information or to book an
exclusive viewing of one of our Show Apartments.