A masterclass on the power of herbs from Jekka McVicar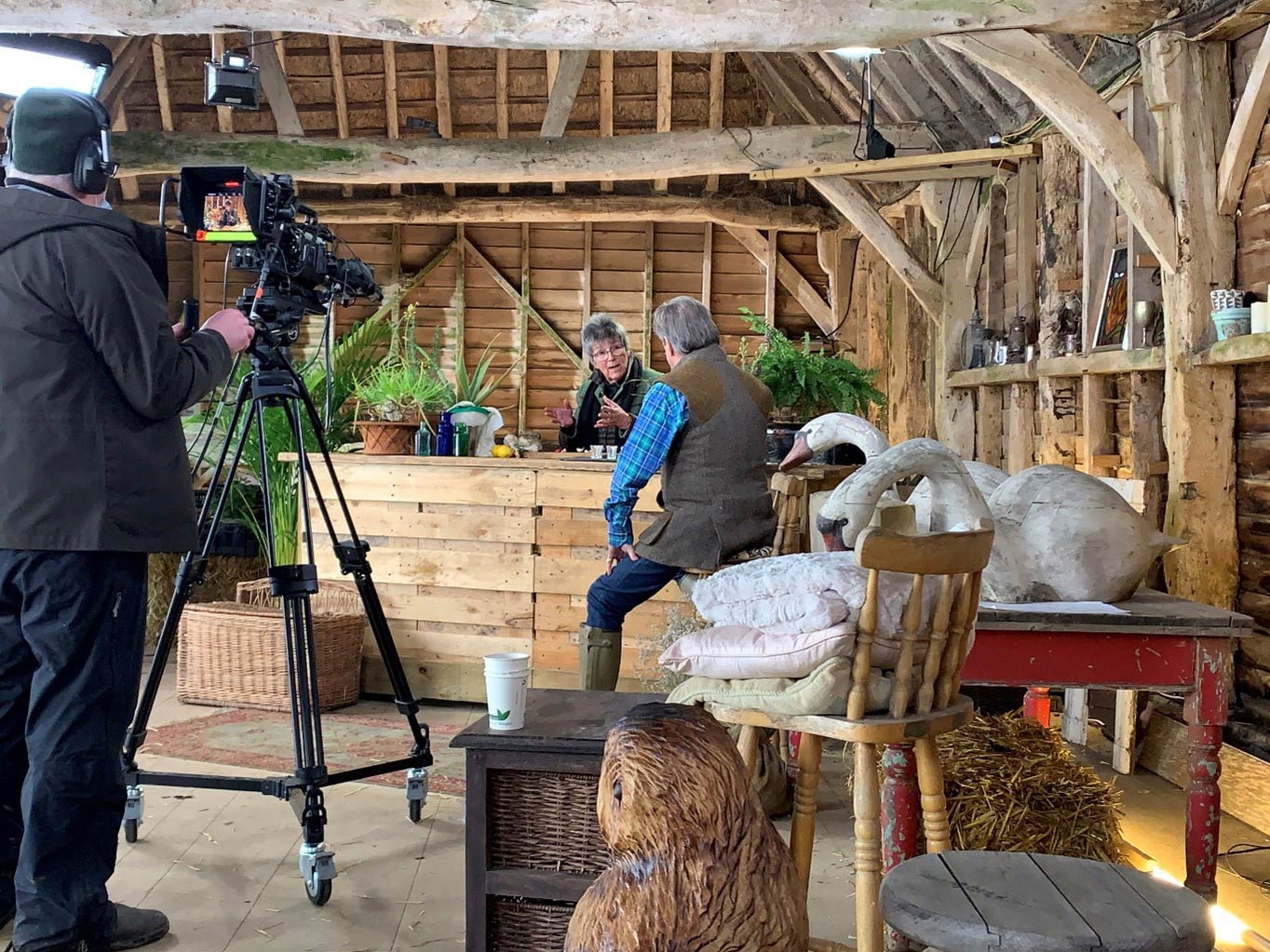 1 April 2021
Riverstone recently teamed up with celebrated herb specialist Jekka McVicar, to run an exclusive webinar for prospective residents, offering them a taste of the what life will be like at Riverstone.
Author, broadcaster, RHS Ambassador, advisor to top chefs Jamie Oliver and Nathan Outlaw……..Jekka McVicar has amassed many strings to her bow. Now, she is turning her attention to designing specialist herb gardens for the over 65s for Riverstone. Both aesthetically beautiful and functional, the gardens will have dedicated areas for residents to try their hand at growing, harvesting, and harnessing the wellbeing properties of herbs, under Jekka's expert guidance.
The webinar created an intimate space for participants to hear about Jekka's fascinating life, travelling the world as the "queen of herbs", top tips and recipes and to take part in a live Q&A session.
Citrus Trilogy – "the ultimate herb tisane"

According to Jekka, one way of the best ways to enjoy herbs is in teas, either using fresh herbs or good quality teabags. The secret to making the best cup, she explained, is to use slightly cooled boiled water and cover whilst steeping, to preserve the oils from the herbs, rather than loose them in evaporation.
Jekka went on to share a fascinating description of each herb carefully selected for her Citrus Trilogy herbal infusion:
Lemongrass – first tasted when she was visited Malaysia to assist in using herbs to boost tourism, Jekka recommends using the more flavoursome leaves, rather than the stems which are typically only available in the UK. It is possible to grow lemongrass in the UK, she said, providing leaves to make hot or cold tea or even lemongrass-infused ice-cubes, an excellent twist to a G&T! In cooking, add the leaves to fresh fish for a light and delicate, citrus flavour. From a medicinal perspective, lemongrass is a good digestive, with a calmative effect.
Kaffir lime leaves – another plant that is banned from being imported, it is worth growing or buying kaffir lime leaves as the leaves, pith and juice have all been shown to fight stomach bugs, as well as being an all-round effective digestive. Jekka sang the praises of the taste of the oil, which combines well with lemongrass.
Orange blossom – a fragrant flower of the Citrus sinensis, orange blossom can be used to make delicious hot or cold beverages. According to Jekka, orange blossom adds a refreshing tang to jellies as well.


Garlic Elixir – a medicinal powerhouse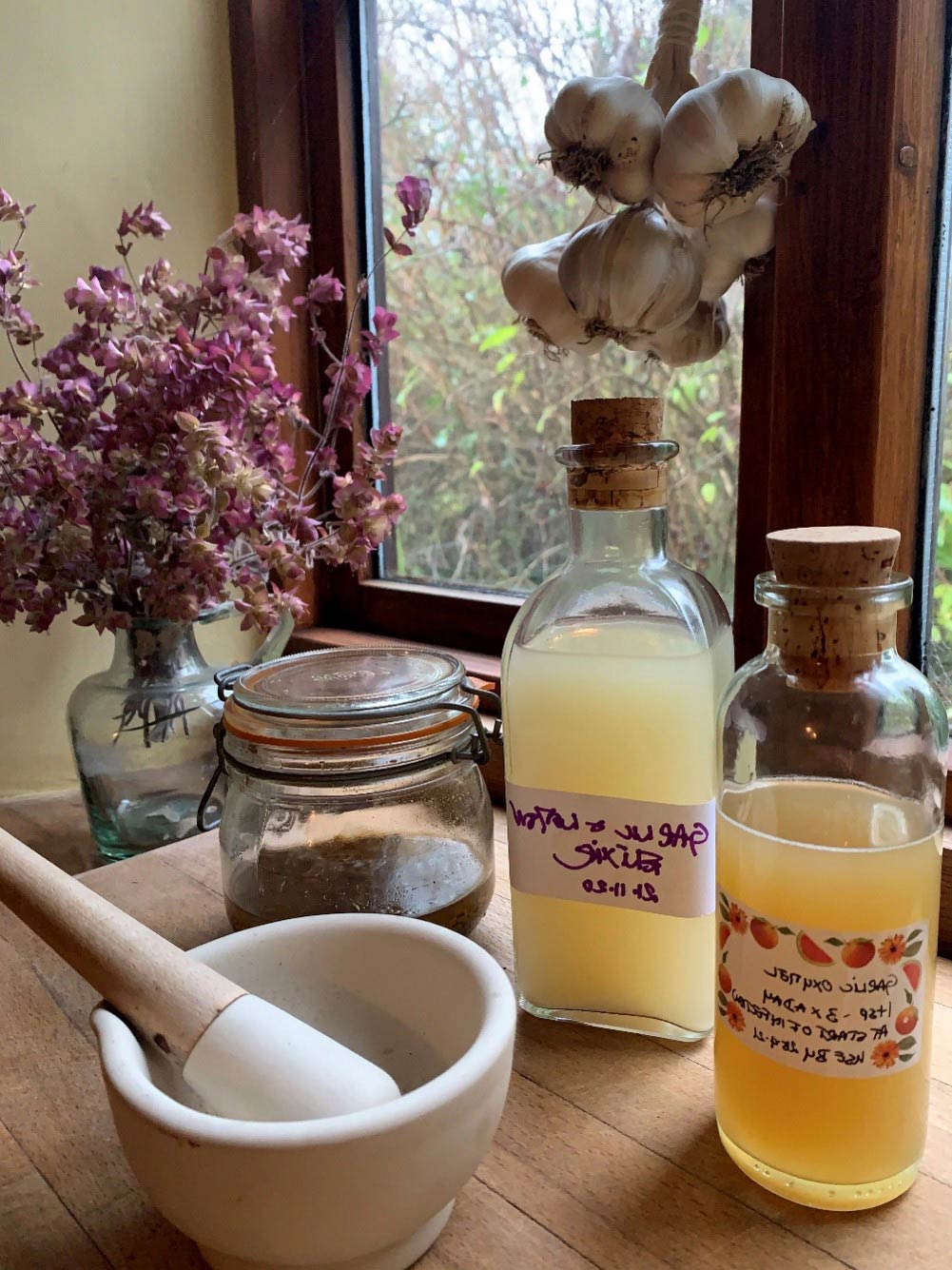 Jekka's masterclass continued with a wonderful suggestion for reaping the health benefits of garlic – a health boosting elixir. From the artisans who built the Egyptian pyramids through to First World War soldiers and even Florence Nightingale herself, garlic has been widely used to cleanse wounds and disinfect surfaces.
Jekka suggests blending two whole lemons with two whole garlic bulbs, combining with one litre of water, then bringing the mixture to the boil on a low heat, before straining and refrigerating.
This cleansing elixir should be taken every day for two to three weeks (50ml dose) before taking a week's rest, then continuing the protocol. Excellent for boosting the immune system, the elixir also acts as an anti-inflammatory.
Two herbal heroes
To finish things off, Jekka extolled the virtues of two well-known herbs:
Coriander – a herb that has been used extensively for millennia; the seeds were even found in the tomb of Tutankhamun. As the herb goes to flower quickly, Jekka recommends, that as a member of the carrot family, the herb should go direct into the ground. Interestingly, the whole plant is edible, including the seed, root, stem and leaf. The leaves add a wonderful flavour to dishes when added right at the end of the cooking process and the seeds, which add a warm, orange, spicy flavour, help to digest meat and boost your gut microbiome.
Rosemary – famous for the flavour that it brings to meat, vegetable and bread, rosemary is also beneficial for boosting and restoring the memory. Jekka recommends using Rosemary to make a delicious tea, which also makes a fabulous pick-me-up or hangover cure. With the latter, Jekka warned that memories of the night before might not always be welcome!


Turning herbs into a thriving family business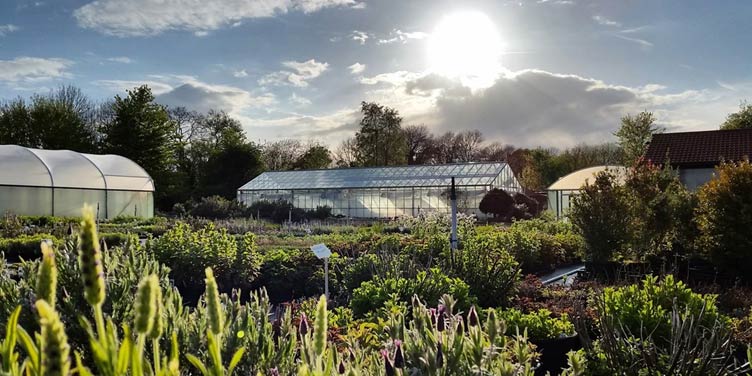 As the foundation for her many achievements, Jekka shared the story of how her herb farm has grown from a crowded back garden to a thriving family business known as 'Jekka's'. Home to the UK's first Herbetum - an education resource dedicated to the historic, culinary and medicinal usage of herbs the farm produces over 400 varieties of herbs – Jekka's offers master classes and open days along with their cafe offering a seasonal herb-based menu.
Riverstone is delighted to be partnering with Jekka and helping to inspire people of all ages to grow and use herbs in their everyday living and to share in the ancient, healing power of herbs.