The Regeneration of Olympia – Community Showcase Event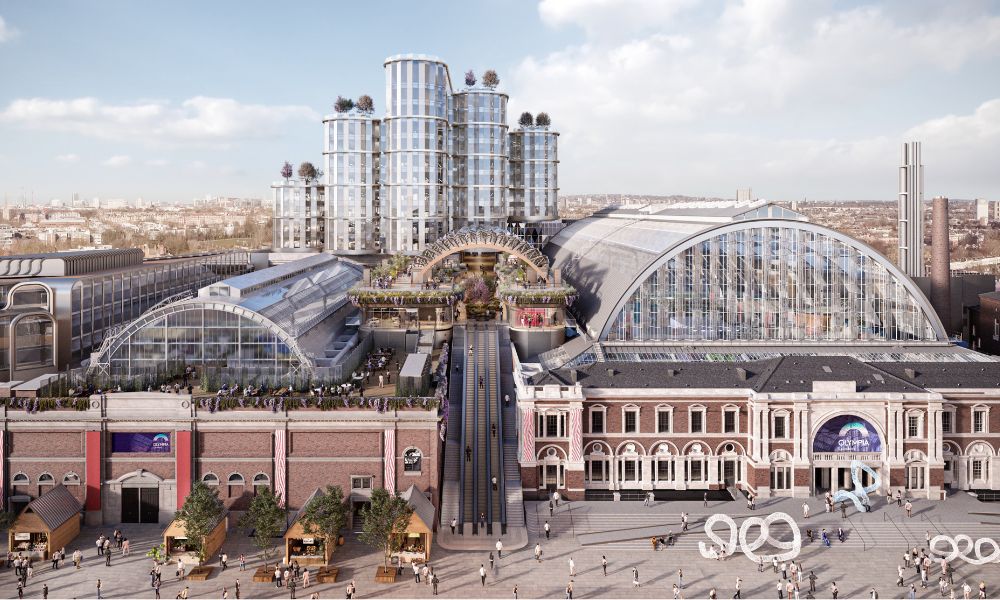 Wednesday 25th October 2023
2pm – 5.30pm
Riverstone Kensington
Coe House, 4 Warwick Lane, London W14 8FN

The £1.3 billion regeneration of Olympia is set to be London's newest cultural landmark, a destination for art, culture, entertainment, education, exhibitions, music, food, drink and work.
Located only 5 minutes walk from Riverstone Kensington, Olympia will create London's newest creative district with a theatre, music venue, a school for the performing arts and multiple bars, cafes and restaurants.
Join us to see and hear about the regeneration first-hand with an exclusive talk at Riverstone Kensington. Yoo Capital, the company leading this major urban regeneration project will be sharing the latest plans.
Following the talk, you can join us for complimentary afternoon tea at Maria G's, our neighbourhood Restaurant & Bar. You are welcome to enjoy a tour of Riverstone Kensington and view the stunning amenity spaces.
For more information please email This email address is being protected from spambots. You need JavaScript enabled to view it. or call 020 3839 8549.