5 minute Coffee Break with Spa & Fitness Instructor, Annie-Celeste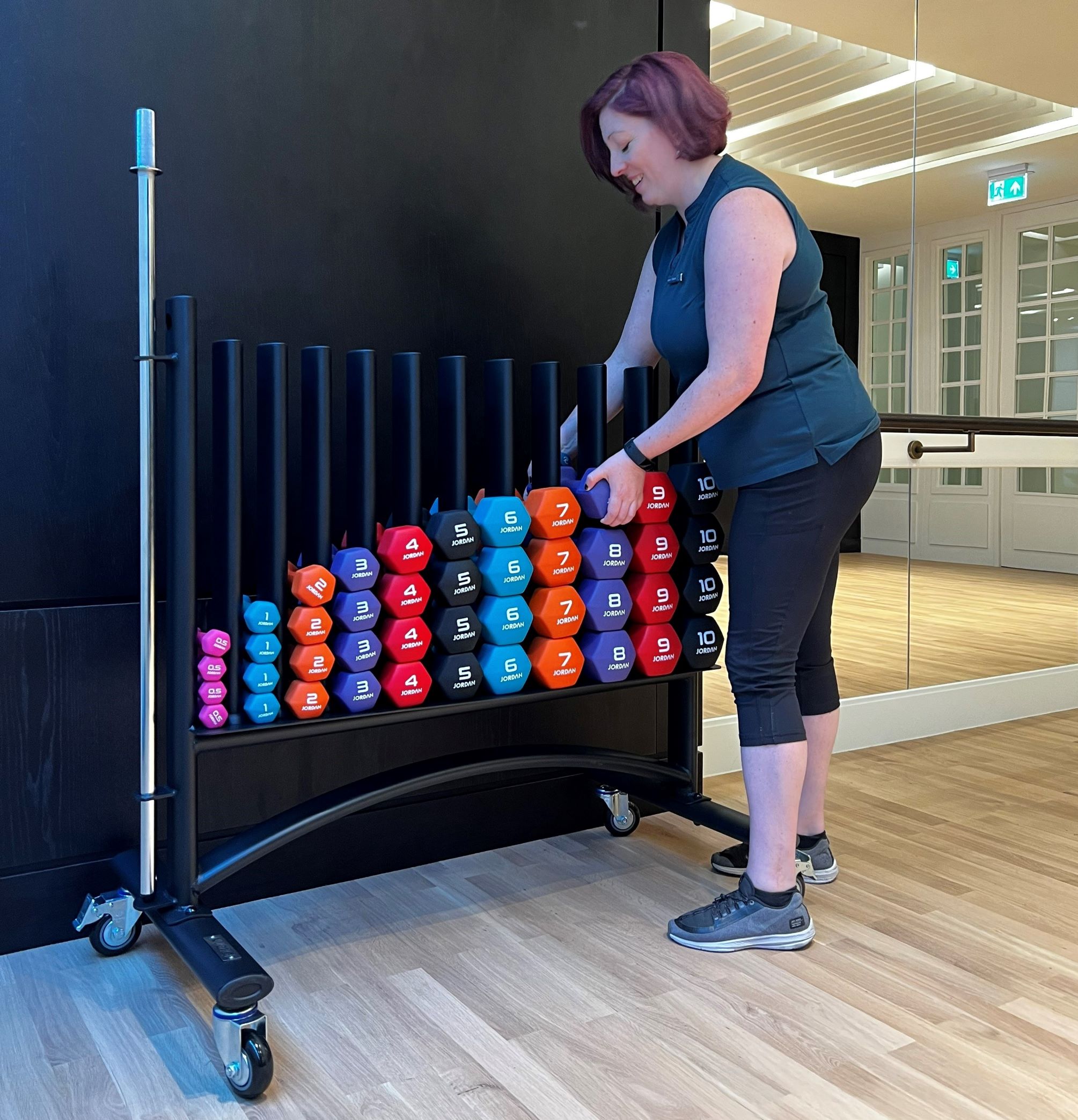 22 January
Recently we shared a coffee with Riverstone's Spa and Fitness Instructor Annie-Celeste. Annie-Celeste shared the latest equipment and well being classes on offer at Riverstone, as well as insights into the key benefits of exercise and its necessity towards the maintenance of a well-rounded quality of life.
Hello Annie-Celeste, let's begin with the journey into your career as a personal trainer…
I used to play Roller Derby. During my time there, I supported the coaching team as there were always injuries due to the nature of the sport. I soon became fascinated with the body and its ability to rehabilitate and wanted to share my knowledge with others.
Great experience! What attracted you to the role at Riverstone?
My whole ethos as a trainer has been about empowering people, connecting them to their bodies and showing them exactly what they're capable of. Riverstone was a company dedicated to helping people discover and maintain their independence. The more I found out about Riverstone, I was sure that they were the company for me and together, we could make a difference.
Can you recommend the key benefits of weekly exercise?
There are so many benefits to weekly exercise as a better quality of life is achieved in so many ways. Exercise improves our mobility, coordination and bone density, decreasing the risks of falls and breaks. We increase our cardiovascular fitness because the most important muscle is getting a workout too. Our mood, memory and quality of sleep are improved too!
Riverstone has installed the highest quality of exercise machines, can you explain the new E-gym equipment?
The E-gym equipment makes it easy for residents to strength train safely on their own and for myself, as a trainer, to track their strength and physical progress. During their first session with me, a resident will be set up with a wristband that works like a fob on all the machinery. This will activate their personal settings on the machine that they intend to use. It will then automatically set itself to the correct configuration and weight for that person. Combined with that and our wonderful E-gym Fitness Hub, we are able to track how their muscles are growing as well as how their strength, cardio and flexibility is improving.
Can we tailor a personal plan for each resident interested?
All residents are given a personal plan to get them started as part of their Health and Well-Being Introduction. We have the opportunity to find out more about their interests and aspirations so that we can support them and set personal goals.
Once a personal plan has been set, can you offer 1-1 sessions?
Yes. These sessions are based on what the client needs and can be arranged privately through me. I also have a contact list of varied trainers with different specialities, ensuring that we can cater to every goal. We also provide a wide range of classes such as 'Strength and Condition', 'Cardio and Balance' as well as Pilates, Yoga and Dance.
Riverstone is encouraging residents to adopt a holistic, biopsychosocial model to health, combining ways to work on mind, body and soul. How will your role fit within this approach?
As a trainer, the biopsychosocial model is about understanding our residents in all aspects of their life through a behavioural, social, psychological and biological approach. Considering all factors ensures that we are equipped to support them towards reaching goals and maintaining the quality of life they desire.
Do you have any success stories to date?
Every time a resident walks into the Exercise Studio, it is a success to me. They are maintaining a habit that will have a positive effect on all aspects of their life. A previous client of mine suffered a debilitating boxing injury which through our relationship of motivation and their commitment and strength, they regained mobility and became stronger than ever.
Thank you Annie-Celeste, that's a wonderful success story, it's great to have you with the team – there are so many great fitness activities ahead.
If you would like to book a 1-1 session or join a fitness class, please book via our resident app or alternatively, contact Annie-Celeste directly.

Find out more or book a viewing
Complete the form to receive further information or to book an
exclusive viewing of one of our Show Apartments.