Beautiful, easy and tasty – Jekka shares her tips for growing a bounty of summer herbs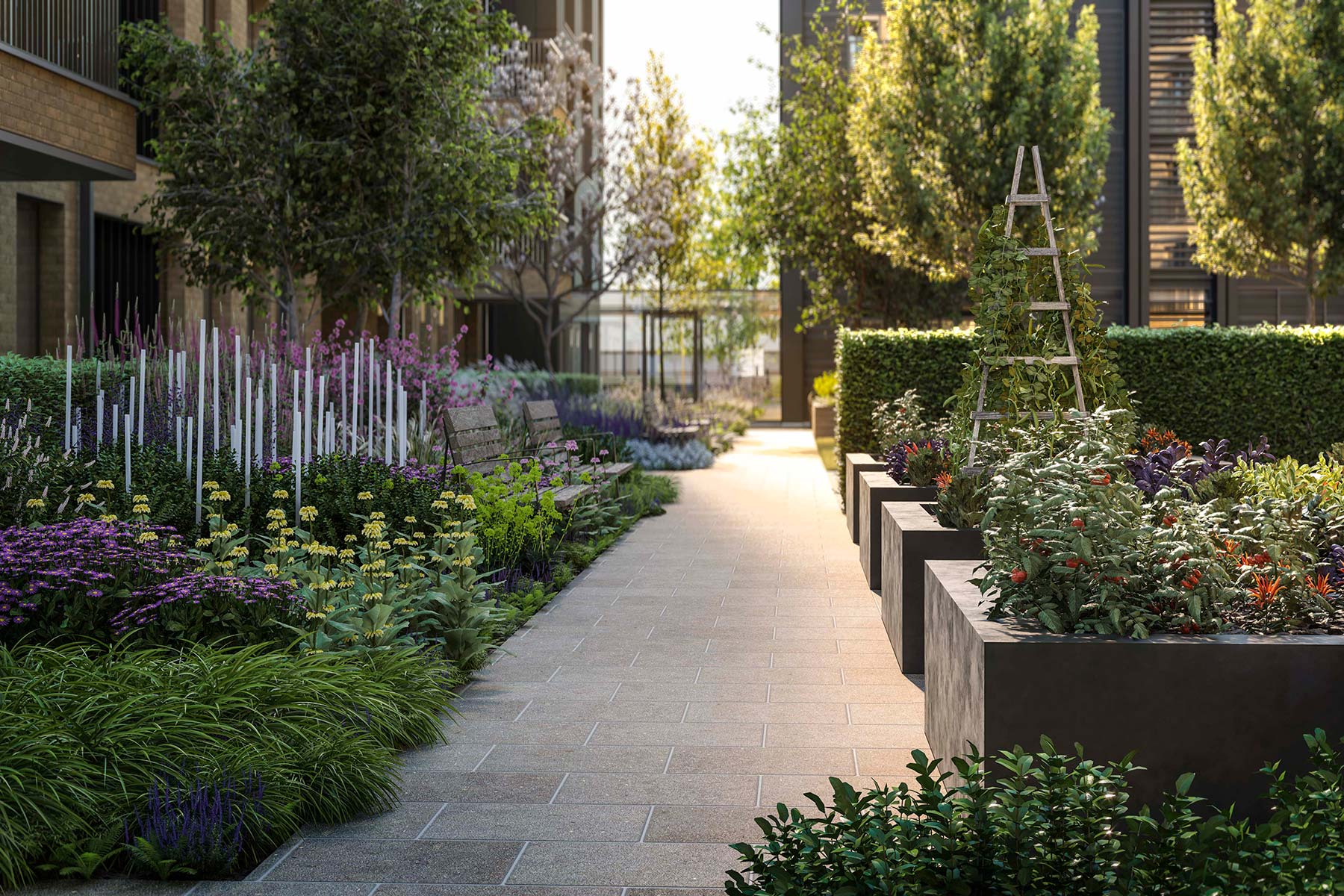 23 May 2022
Spring is the perfect time to get your garden ready for summer. Celebrated herbal expert and Riverstone Partner Jekka McVicar VHM has kindly shared with us her tips for this important time, from planning, sowing and cutting through to ongoing maintenance.
According to Jekka, "nothing is more joyous than seeing seedlings that you care for thrive, both from a health and well-being perspective and also for the ability to add culinary flavour to your home cooking. Just having a pot of parsley or coriander to add to your dishes or simply to use as a garnish adds another dimension to your food as well as providing untold health benefits."
When the ground is warm to the back of your hand you can sow directly outside. Some of Jekka's recommended herbs are:
Jekka's late spring & early summer action list:
Trim and cut back perennials – it's time to remove all last year's woody growth, so new growth can come through.
Look after your plants in containers – these should now be producing new growth. Trim to maintain shape and ensure you water and feed weekly with a liquid fertiliser, we use Maxicrop. For the more established herbs in containers, it might be beneficial to pot up into bigger pots or top dress with new compost.
Sow or maintain your herbs from seeds - for those seedlings already germinated you should be able to prick them out, pot on or plant out.
Keep a watch for a sudden late frost and be prepared to protect tender herbs or new growth.
The annuals will need thinning.
Tender and half-hardy plants should be hardened off under a cold frame or beside a warm wall.
Clip box hedges and topiary shapes as needed.
A new herb garden should be weeded thoroughly to give the new plants the best chance.
Newly planted plants must have a thorough drink. When the soil is dry we use an old technique called puddlingwhere we prepare the planting hole, fill with water and let it drain. We make sure that the plant has been well watered prior to planting, then, once planted, water again. It is far better to soak around the roots once a week there after rather than spraying with a hose every day. This will encourage the roots to grow down resulting in a stronger plant with a deeper root system that is able to access water and nutrients locked up deep in the soil.
Take time to take herbs from cuttings – take softwood cuttings, but none from flowering shoots. Plants you can propagate are mint, oregano, marjoram, winter savory, French tarragon and thyme.
Jekka's spring and summer herb kits are available to buy here.

Find out more or book a viewing
Complete the form to receive further information or to book an
exclusive viewing of one of our Show Apartments.