How to prepare your kitchen herb garden for the upcoming seasons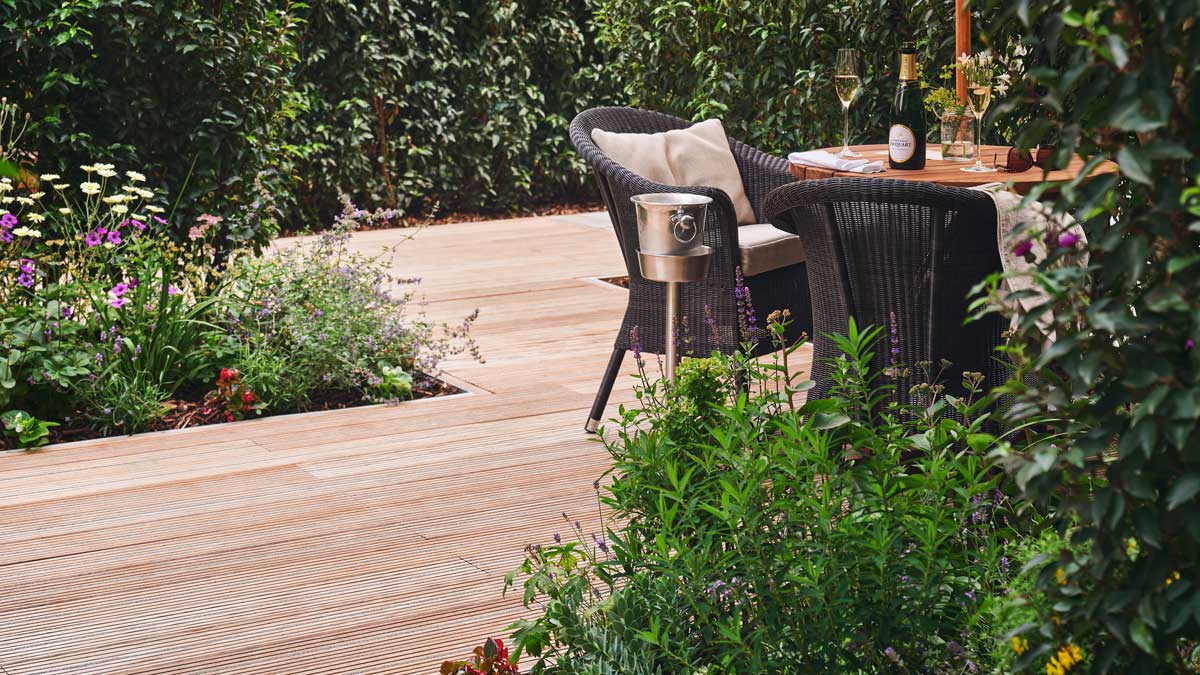 13 September 2022
The culinary kitchen herb garden designed by Jekka McVicar (VMH) sits in our landscaped gardens, offering horticulturally rich and seasonal landscapes for residents to interact with, all year round. As autumn approaches, it is time to start preparing your own kitchen garden for the colder months ahead.
After such high temperatures during summer, it is a great time to focus on your lawn and replenish it with seeds and organic fertiliser that is rich in potassium. This is a very low maintenance process which will aid dry patches as rainfall will help the lawn restore itself. With this in mind, it is a good time to move any outdoor plants, which can survive inside, indoors, before a drastic change in temperature.
Jekka advises that your garden should be entirely cleared of annual weeds and all the hardy perennial herbs fed with well-rotted compost or leaf mould. Herbs such as Dill and Coriander should be dug up and removed if they have finished growing for the season and herbs such as Lemon Balm and Mint should be cut back which will produce some new growth for winter pickings until the first hard frost. If the Lemon Balm has become invasive, lift offending plants and pot up in a soil-based, peat-free compost. These plants can then be put in the greenhouse or cold frame until the spring. Mint can be dug up and the roots put into a shallow seed tray for forcing so that one can have fresh mint from Christmas. Lemon Balm is a great herb to reduce stress, aid appetite and promote sleep. Mint is a herb that generally grows well. During the colder seasons, it is essential to repot mint by upturning the container, removing the rootball and splitting in half, repotting with fresh, peat-free compost to keep the herb from rotting. Mint is a delightful herb to make vinegars and teas that help aid digestion, as well as a fresh garnish to a Gin and Tonic! Not to mention, a culinary classic to winter chocolate desserts. If you begin this process as late as November, it will still grow in time for Christmas.
According to Jekka, herbs tend to go into hibernation during the Autumn/Winter period. As a result, it is suggested that you should give them less water than during the warmer seasons. Water butts are a sustainable installation to collect and recycle rainwater. If you already have them installed, make sure that they are cleared out and ready for the upcoming season.
The key to a successful winter garden is to plan ahead. Vegetables such as winter greens, turnips and beetroot thrive in the autumn climate and with the correct care, they should be ready to incorporate into winter dishes. Furthermore, planting bulbs during the months of September and October is the prime time to ensure a beautiful display for spring.
For more information on how to prepare your kitchen herb garden for the upcoming seasons, read Jekka McVicar's tips on how to grow and maintain herbs during Autumn and Winter Tips on growing herbs in autumn | Top gardening jobs | Jekkas's – Jekka's. You can also visit our sustainable Italian restaurant and bar, Maria G's, as they continue to incorporate Jekka's fresh herbs into their menu each season. Click here to make a reservation, alternatively call 020 3479 3772.

Find out more or book a viewing
Complete the form to receive further information or to book an
exclusive viewing of one of our Show Apartments.