Celebrating Christmas with Riverstone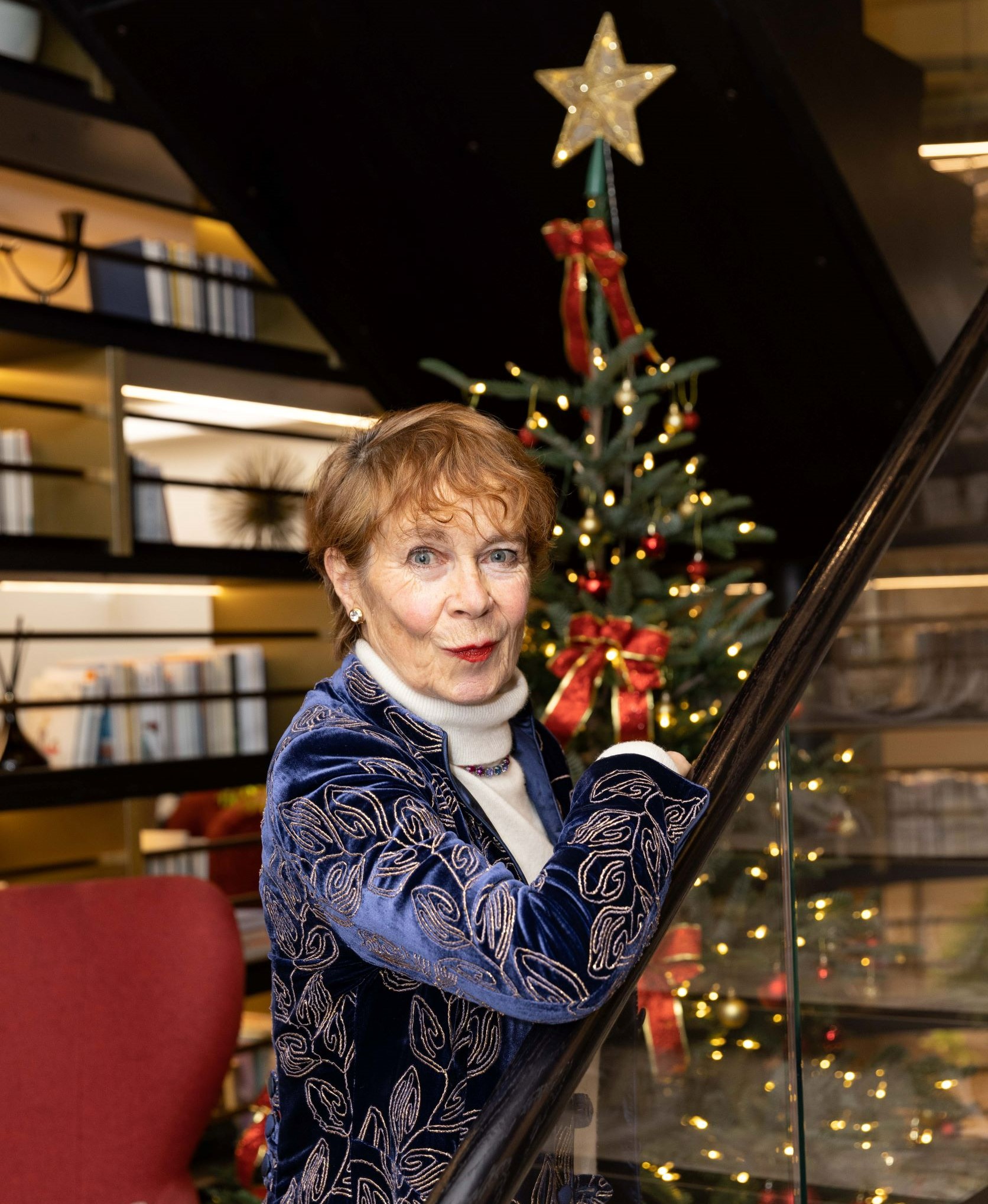 13 December 2022
Riverstone recently welcomed prospective and existing residents to Riverstone Kensington for an informal afternoon of festive fun. We celebrated the day with special guest speaker, British actor and author, Celia Imrie who was in conversation with actor, writer and director, Fidelis Morgan, with an introduction from Chief Sales and Marketing Officer, Shannon Hodgson.
Celia Imrie is an Olivier award-winning and Screen Actors Guild-nominated actor. She was honoured by Variety as an 'Icon' and received the Lifetime Achievement Award at the Women in Film and Television Awards. In addition to her acclaimed film, television, and theatre work she is also a Sunday Times bestselling author.
Celia and Fidelis shared notable experiences from working together on Celia's new book 'Orphans of the Storm', including the remarkable coincidence that both had relatives who survived the Titanic on the first lifeboat. In fact, Celia remarked that Riverstone Kensington reminded her of another impressive ocean liner and commented, "I'm so overwhelmed with the beauty of this place. It reminded me completely of walking up the gang plank to the QE2. It was the exact same feeling; I feel completely at home, completely relaxed, and totally surrounded by luxury. I wouldn't mind moving in tonight."
We were also treated to music from a string quartet from the Royal Philharmonic Orchestra, who serenaded the room with glorious Christmas classics, allowing guests to relax and soak up a 'Christmas at home' with Riverstone. During the afternoon, guests indulged in a selection of festive canapés provided by Robin Gill at Maria G's Kensington, our independent restaurant and bar, alongside Christmas inspired beverages including spiced pumpkin bellos.
Celia also noted, "What you can do here is come and stay just to see how you feel. What a clever idea it is to be able to try it out - it's easier to imagine selling your home and making the 'big leap'. It's not such fun being on your own at a certain age. Company is priceless. Luxury and independence - it's the best of both worlds here."
Celia epitomises the attitudinal shift in those ages 65+ when it comes to retirement. She is as busy and active as ever still performing, writing, and leading a fun and rich life.
Guests were welcome to take a tour of the Kensington residence including the spa, the library, the private cinema and the espresso bar, understanding that through the right adaptations and with our professional and friendly service, residents can live a stress-free life and maintain their independence, while living in a vibrant community.
At Riverstone, our focus is to offer people choices for their future that are unlike anything else available in London, combined with the very best amenities. We understand that a sense of independence and wellbeing sits at the heart of this. With Kensington on your doorstep, the choices for local activities and culture are endless; from visiting the Royal Albert Hall to watch a concert, to attending an exhibition at Saatchi Gallery or enjoying a meal at one of the many restaurants the area has to offer.
We welcome you to visit Riverstone Kensington and experience it all for yourself. Call 020 7349 1911 or complete the form below to arrange a viewing.

Find out more or book a viewing
Complete the form to receive further information or to book an
exclusive viewing of one of our Show Apartments.