Regeneration of Kensington Olympia London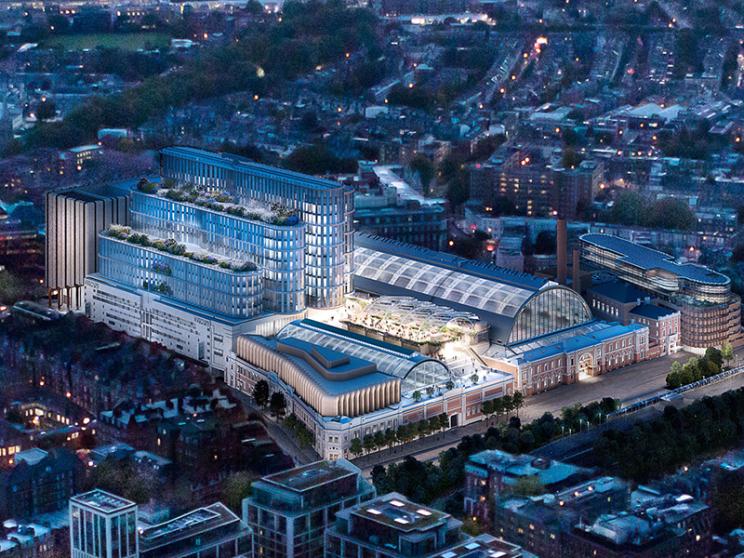 9 January
As an award-winning residence in one of London's most sought-after neighbourhoods, Riverstone Kensington is located just a few streets away from Holland Park and Kensington High Street, in a district with a unique character. Located in this area is Olympia London which has remained an iconic venue for 136 years. Since its opening in December 1886, the venue has hosted 'The London International Horse Show', the ever popular 'Ideal Home Show' and the 'Cruft's Dog Show' among many more. Fans of Rock music might know that in 1967, Olympia hosted musicians Jimi Hendrix and Pink Floyd at their 'Christmas on earth continues' show. With this, Olympia soon became an iconic London landmark with its collection of trade shows, conferences and events held over the years as well as collaborating with Peter Blake, one of Britain's first pop artists, who commissioned a piece in celebration of their 125th anniversary.
Having carved a distinctive history, Olympia London is now building an exciting and fresh future as they expand their cultural destination set to attract 12 million visitors each year. Boosting London's economy, the expanded space will host a collection of hotels, restaurants, bars and cafes, a live lounge and a sky garden with a view of the city. Their Trafalgar Entertainment Theatre is set to be the largest theatre of its kind to open in London since the National Theatre in 1976.
Due to open at the end of 2024, residents at our Kensington residence will only have to take a 10 minute walk to arrive at the remodelled destination where 2.4 acres will have become a pedestrianised space for the public to enjoy as they experience the culture and creativity that will have been be built around the historic venue. With an eclectic event schedule, there will always be a reason to visit. Until then, click here to see the following events that are taking place each month.

Find out more or book a viewing
Complete the form to receive further information or to book an
exclusive viewing of one of our Show Apartments.