Riverstone Fulham welcomes New York Times
best-selling author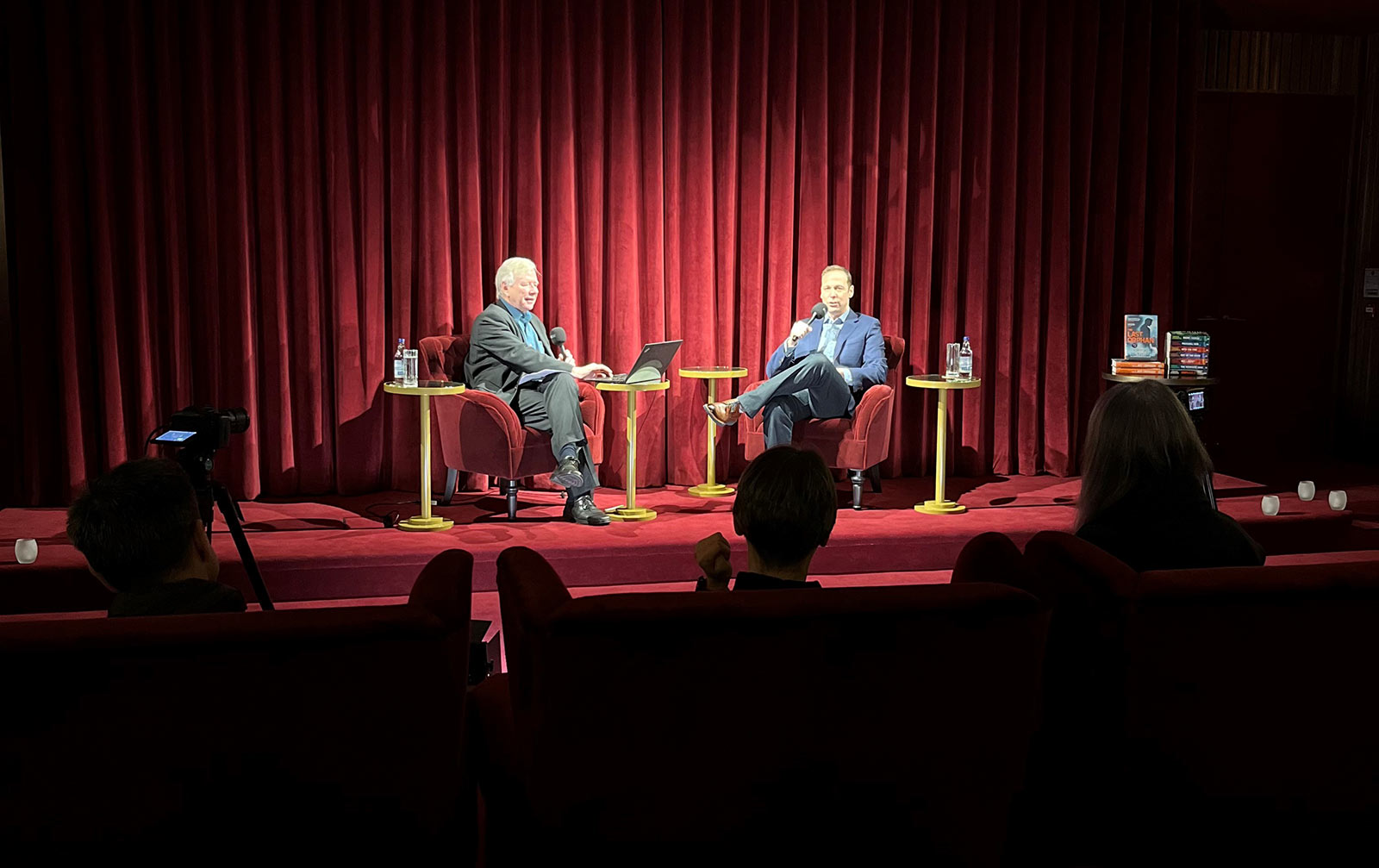 03 March
This February, Riverstone Fulham's residents and guests were fortunate to enjoy an evening with Gregg Hurwitz, best-selling author of The Orphan X series.
Gregg arrived at our Fulham residence and initially spent some time in our Library, which boasts over 2000 books, where he left a signed copy of his latest Sunday Times No 1 best-selling novel, The Last Orphan. We have made a habit of asking all visiting authors to leave a signed copy of their work for our residents to enjoy and we're thrilled to be building quite a collection including titles from Joanna Lumley, Celia Imrie, Tendy Sherpa and many more great writers.
The main event took place in our private Cinema where Gregg was greeted with an enthusiastic round of applause, followed by an introduction by Humphrey Hawksley. The audience enjoyed drinks and canapes served throughout the evening.
In addition to our Cinema filled with residents and guests, this event was also live streamed to Goldster Book Club members around the world! Goldster is a valued partner of Riverstone, offering a wide range of health and wellbeing activities that are as interactive and social as people want them to be. Goldster's mission is to provide accessible and fun ways to keep people physically and mentally active giving every opportunity for people to age well on their own terms. They provide online, live and interactive classes to Riverstone's residents in the Exercise Studio, Cinema, Art Studio and Club Room every day, as well as a range of high-profile events such as this one.
With a full Cinema and excellent online attendance too, there was no shortage of questions from the audience when the time came.
Humphry and Gregg discussed the incredible Orphan X series, which has placed Gregg on the New York Times best-selling author list. The series focusses on the main character, Evan Smoaks who had been raised in the Orphan Programme, a CIA top secret programme to create lethal assassins. Having escaped the programme, Evan is faced with learning how to interact in the real world and learns how to use his skills for the greater good.
One member of the audience asked Gregg how he chose the name of his main character? His response was: "Like all great names I took inspiration from baseball players or if it sounded like they could be one."
The 10 commandments that Evan lives his life by were discussed at length, including which codes people would hold themselves accountable to.
In addition to the successful Orphan X series, Gregg has also published poetry, academic, political and cultural articles, screenplays and is a bestselling comic book writer. His skills know no bounds and it's fair to say that he is a non-stop creative machine. He even helped write the opening ceremony of the 2022 World Cup in Qatar!
He has a reputation for intense research, leading to action-packed adventures, including sneaking onto demolition ranges with Navy SEALS, swimming with sharks and going undercover into mind control cults, pays dividends when you find yourself completely absorbed in one of his books.
Despite this all sounding incredibly exciting, Gregg describes his average day as: "I wake up, have coffee, go into my office, and write all day."
The guests at Riverstone Fulham thoroughly enjoyed this Goldster Book Club event and are looking forward to next date in the diary! Thank you to Humphrey, Gregg and Goldster for such a fascinating evening.
For more information or to book a private tour at one of our residences, please do email us on This email address is being protected from spambots. You need JavaScript enabled to view it. or call us on 020 7349 1911.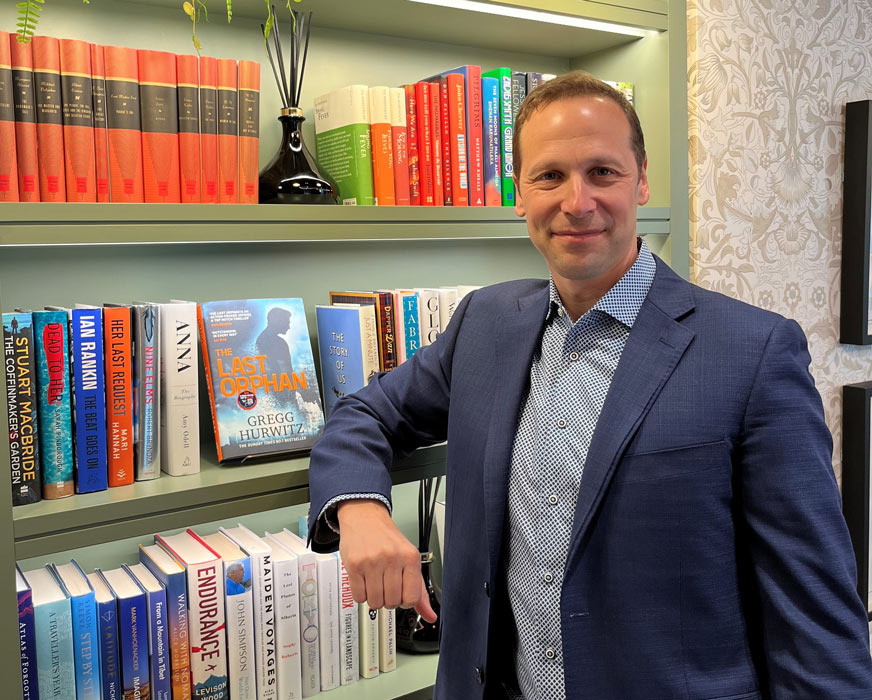 Find out more or book a viewing
Complete the form to receive further information or to book an
exclusive viewing of one of our Show Apartments.