International Women's Day 2023
08 March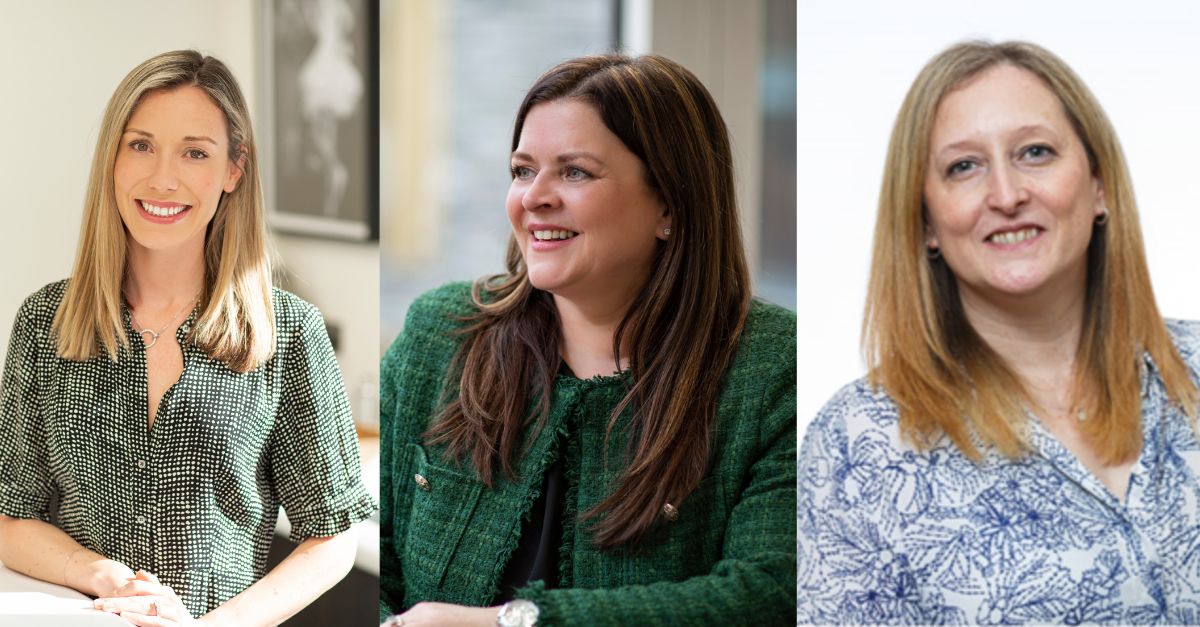 Today, 8th March, marks International Women's Day 2023, and we want to take this opportunity to celebrate some of the talented women within our team. Riverstone is proud to champion female talent within our industry and delighted to use International Women's Day to highlight the important contribution that women make across our business.
We sat down with team members who have blazed a trail in traditionally male dominated areas; Olivia Nordgreen, Kelly Rimmer and Sarah Hambling, to talk about how they are creating an inspiring experience for Riverstone residents - and the women who inspire them every day.
Olivia Nordgreen - Development Director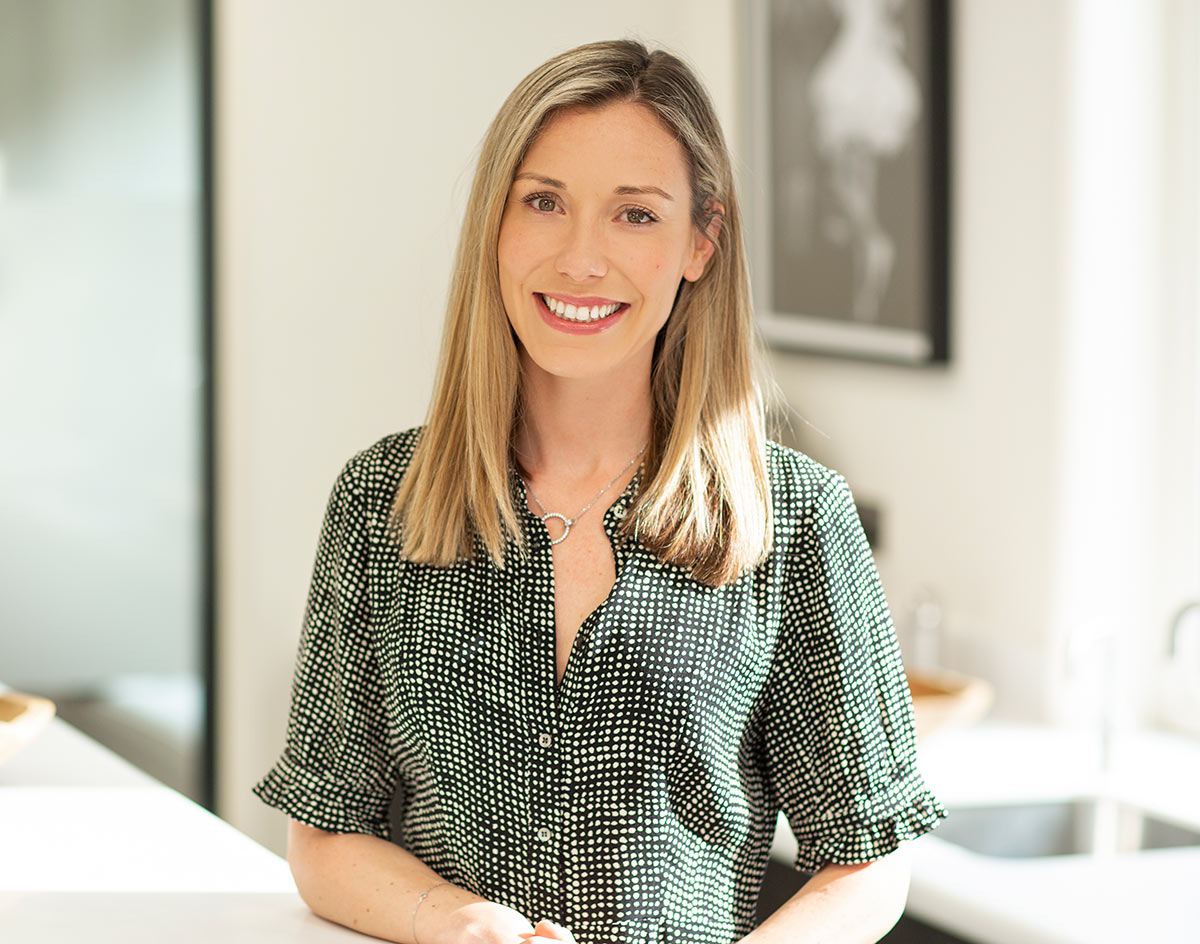 Tell us about your role?
As Development Director, I am responsible for the design and delivery of our residences, ensuring they are delivered to the time, cost and quality the business requires. My involvement spans from the acquisition of the site, to handing over a completed building to our Operations team. My passion and focus is in the design and I am fiercely protective of the amazing residences we have created.
What sets Riverstone apart from other developments?
Each Riverstone residence is unique, and we avoid a blanket approach to design and brand standards. We work hard to identify the 'personality' of each residence before we start the design process, making links to the building's location and neighbourhood context.
For example, at Fulham we drew inspiration from the Thames and the site's industrial past, and at Kensington the interior design is a contemporary take on traditional Georgian architecture. We also think about our customers in every design decision we make, and really strive to be the best. The whole team is proud to work on Riverstone projects and I believe this shows in the quality of what we build.
What attracted you to the construction/development industry?
Leaving university my first job was actually in accounting and finance. I really struggled to see the value I was creating behind the spreadsheets and wanted to work in something more tangible. I really enjoy how creative my role can be, whether that is working alongside Architects and Interior Designers on an initial design concept, or problem solving with the Contractors onsite to make it a reality. No working day is ever the same and I'm grateful for the variety.
Which element of the Riverstone residences are you most proud of?
This is a difficult question. I spent years of life designing our first two projects and they are like my children – you can't have favourites! However, there are some statement design pieces I love. We deliberately give each residence its own signature, special moment, such as the entrance Orangery at Fulham, or the double height feature bookcase at Kensington. Both actually look better in reality than in the rendering. There are also the more subtle design touches that demonstrate our attention to detail, such as the signage at each residence, that are important to me. The signage is characterised by these beautifully illustrated birds, a Kingfisher at Fulham and a Heron at Kensington, and they always make me smile when I see them. It's an example of where we have taken something ordinary, that you see every day, and made it a bit magical for our residents to enjoy.
International Women's Day 2023 coincides with Women in Construction Week, which strives to encourage the next generation of women to enter the development world. What barriers do you think there are for women getting into the construction industry and how can we move towards a more gender-equal built environment?
I don't think there are barriers but we should do more to convey how creative and dynamic roles in the industry can be. There should be better information for school leavers and graduates on the wide range of professional roles available, suiting every type of skill set and interest, be that in investment, planning, design, engineering or construction. I certainly wasn't aware when I was setting out in my career that my current job was an option.
Who's your most inspirational woman?
Cringey answer, but my Mum. She has been developing property since she bought her first flat at 21 and is still going today nearly 50 years later. She is a formidable woman onsite, and I pity any builder that tries to pull the wool over her eyes. It is no surprise that I chose a career that follows in her footsteps.
Kelly Rimmer, House Manager, Riverstone Kensington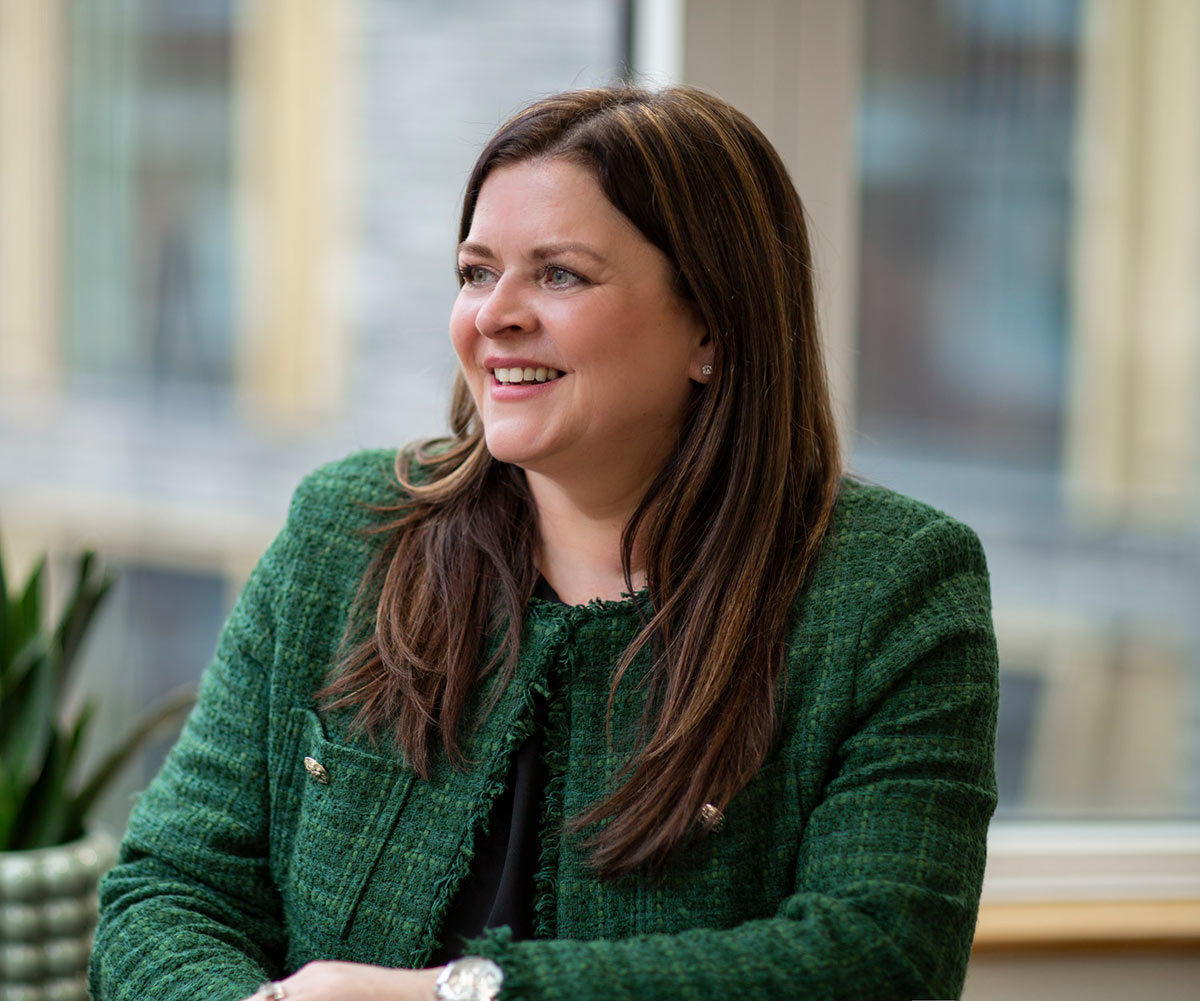 As House Manager what does your role involve?
My role is varied, and every day is different. There are no 'Ground Hog' days in my role as House Manager at Riverstone Kensington. I manage a team of 25 Lifestyle Concierge, Chauffeurs, Maintenance & Housekeeping Leads, Maintenance Technicians and Housekeeping Hosts. I work closely with our Executive and Development teams and the developers on a regular basis. A key component to my role is overseeing the Riverstone operations.
What attracted you to the hospitality industry?
It sounds cliché, after 30 years of being in the hospitality industry, I love working with people and doing everything I can in my power to make people happy.
How does the Riverstone lifestyle differ from the rest?
Believing our residents remain independent, living the life they want to live, free from the stresses of day-to-day living. We offer more than just great customer service for residents, we deliver an exceptional lifestyle experience, whilst also focusing on good health and well-being. We provide luxury later living within a vibrant community, located in the heart of London.
What makes Riverstone so special?
I say this every day and I am sure my team will put it on my gravestone: It's not a hardship getting up and coming to work when you work in a place like Riverstone. My favourite element, and what I most proud of, is my team and the community they have embraced and created within the residence for our residents. It gives me goosebumps.
Who would you celebrate on International Women's Day?
My mum and sister are the women in my life today that inspire me, they support and encourage everything I do in life. I also really admire Eleanor Roosevelt, during her 12 years' service as first lady she was a true advocate of women's rights. One of her most inspirational quotes that resonates with me and I turn to when I need some word of encouragement: 'I could not at any age be content to take my place by the fireside and simply look on. Life was meant to be lived. Curiosity must be kept alive. One must never, for whatever reason, turn his back on life.'
Sarah Hambling, Senior IT & Systems Manager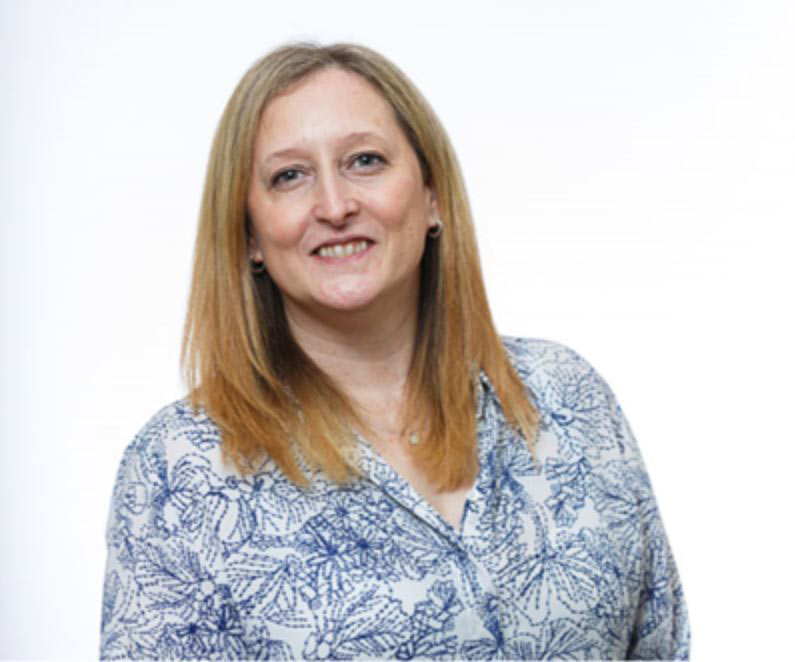 What does your role entail?
It's really varied! The best part of my role, is the diversity of the people I speak to day to day, no two days are the same and communication is key. I head up the IT team to ensure we have the required IT systems and infrastructure in place across our head office and residences.
I ensure our teams are supported in a quick and timely manner. I develop business management goals and objectives to ensure our continuing growth, I design and implement business systems and ensuring that the company has the adequate and suitable resources to complete its activities. I have to make sure that everything adheres to the processes around Infosec and GDPR legislation.
One of the reasons I took this role was the hospitality and customer support aspect. I spent many years in the hospitality sector, so this ties into another one of my passions.
What attracted you to the IT industry?
When my parents bought us our first Atari video game console, my brother and sister would use it to play games, whereas I spent my time programming it. I took computer science at secondary school and my teacher also happened to be my careers teacher.
She recognised that I had a flair for this, and set me on my educational path to securing my computer science degree. Also, I didn't want to be pushed into the stereotypical careers for women at the time. The diversity of IT means you can continue to learn and development, challenges around every corner - something I thrive on.
Why would you choose to live at Riverstone?
It's a phenomenal offering, everything has been thought about and through the eyes of our residents with real attention to detail. The continual research, and the expertise we have on the team, means our residents can 'grow young' with us, in beautifully designed surroundings with state-of-the-art facilities.
What's the best thing about Riverstone culture?
The team. Everyone's vision past and present has ensured the success of Riverstone. I am just proud to be part of a supportive and fun team.
Finally, who would you like to celebrate for International Women's Day?
Alecia Moore - the solo artist known as P!nk. She's someone who is not afraid to speak her mind, her determination to highlight society's negativity against diversity and the want for change. She also doesn't care what people think about her and puts strength and passion in everything she does.
And my Mum. She showed us from a young age that we could achieve anything we wanted and supported us wholeheartedly. She proved no matter what age you were, you could learn and evolve (she trained as a pharmacy dispenser in my teenage years). She listens, advises and is always there for me. If I am half as good a mum as she is, my kids will be fine.
At Riverstone, we would like to extend our appreciation to all women across our business and celebrate their success. Each making use of their diverse skills, experience and knowledge to help create an inspiring experience for Riverstone residents.

Find out more or book a viewing
Complete the form to receive further information or to book an
exclusive viewing of one of our Show Apartments.