An Adventure with Sir Ranulph Fiennes OBE at Riverstone Kensington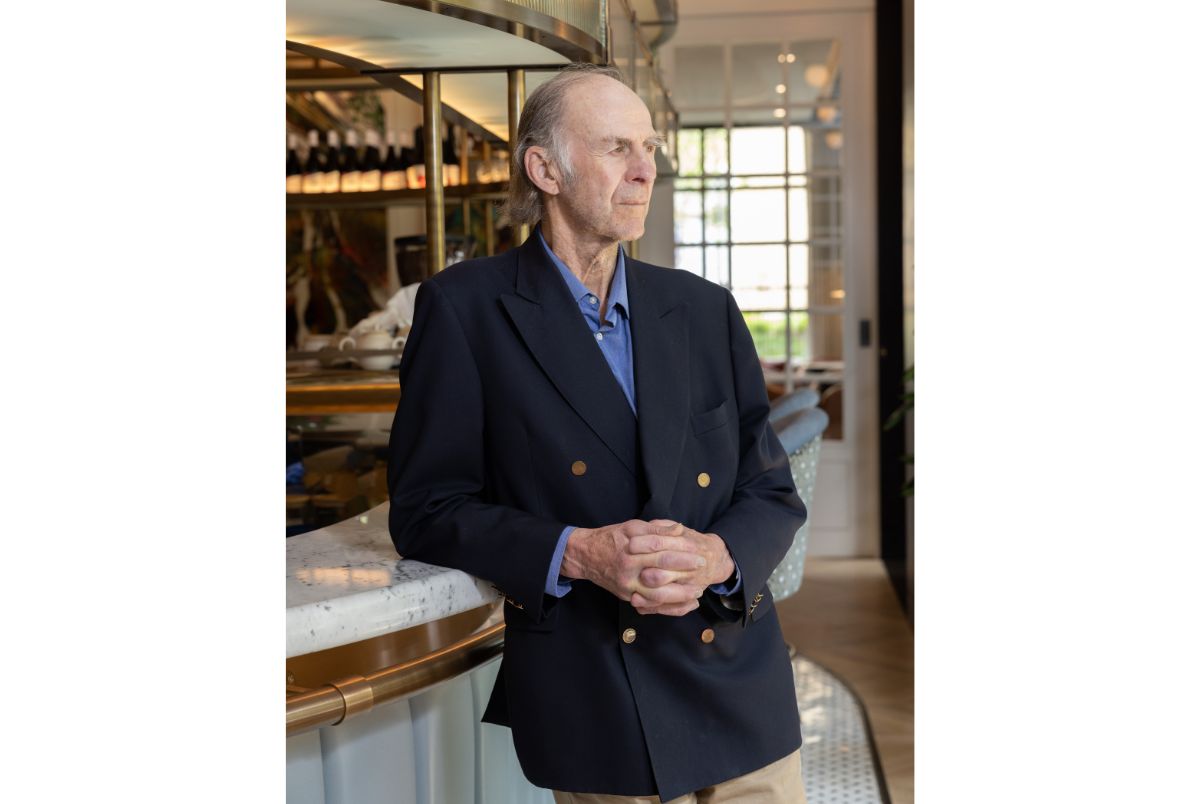 19 May
On a bright May morning, we opened our doors to welcome 'the world's greatest living explorer', Sir Ranulph Fiennes OBE, who joined us at our Kensington Residence for a very special event.
Existing and prospective residents filled every seat in the house to hear the renowned British adventurer and pioneer of exploration share extraordinary stories and awe-inspiring anecdotes from his life spent in pursuit of extreme adventure.
A buzz of excitement filled Maria G's, our restaurant and bar, as our captive audience enjoyed delicious canapés and cocktails, while eagerly awaiting Sir Ranulph's talk.
The remarkable Sir Ranulph holds a host of impressive records, including being the first person to circumnavigate the world along its polar axis, the first to reach both North and South Poles, and the first to cross the Antarctic and Arctic Ocean. Just to name a few.
Riverstone might be for those in retirement age but is very much 'for the less retiring' - people who want to continue to live interesting and active lives. Who else personifies the concept of 'for the less retiring' more than Sir Ranulph – who has ripped up the retirement rule book to achieve extraordinary things at the age of 65 and beyond?
In fact, Sir Ranulph held the title for being the oldest Briton and the first British pensioner to reach the summit of Everest, which he accomplished at 65 years old… retirement age!
What's more, Sir Ranulph became the oldest Briton to ever complete the Marathon des Sables, a.k.a. the 'toughest footrace on earth'. Over six days, he conquered all 156 miles of the ultra-marathon, which takes place across the Saharan Desert, where temperatures reach up to 50°C. Which he achieved at 71 years old. Proving once and for all, that age is just a number.
After exploring the array of excellent amenities at Riverstone's flagship residence, Sir Ranulph announced that he was 'most impressed' by everything Riverstone has to offer and 'hopes to end up in it!'
Why? Our later living solution allows people over the age of 65 to continue to live active, interesting, and independent lives, for as long as possible, right in the heart of London. Surrounded by a warm and friendly community, in the place they love, with health and wellbeing at the heart.
If you would like to arrange a viewing of Riverstone Kensington to experience the residence and amenities for yourself, please contact our sales or rental team on 020 8189 7244.

Find out more or book a viewing
Complete the form to receive further information or to book an
exclusive viewing of one of our Show Apartments.