Riverstone's Summer Garden Parties at our Kensington and Fulham residences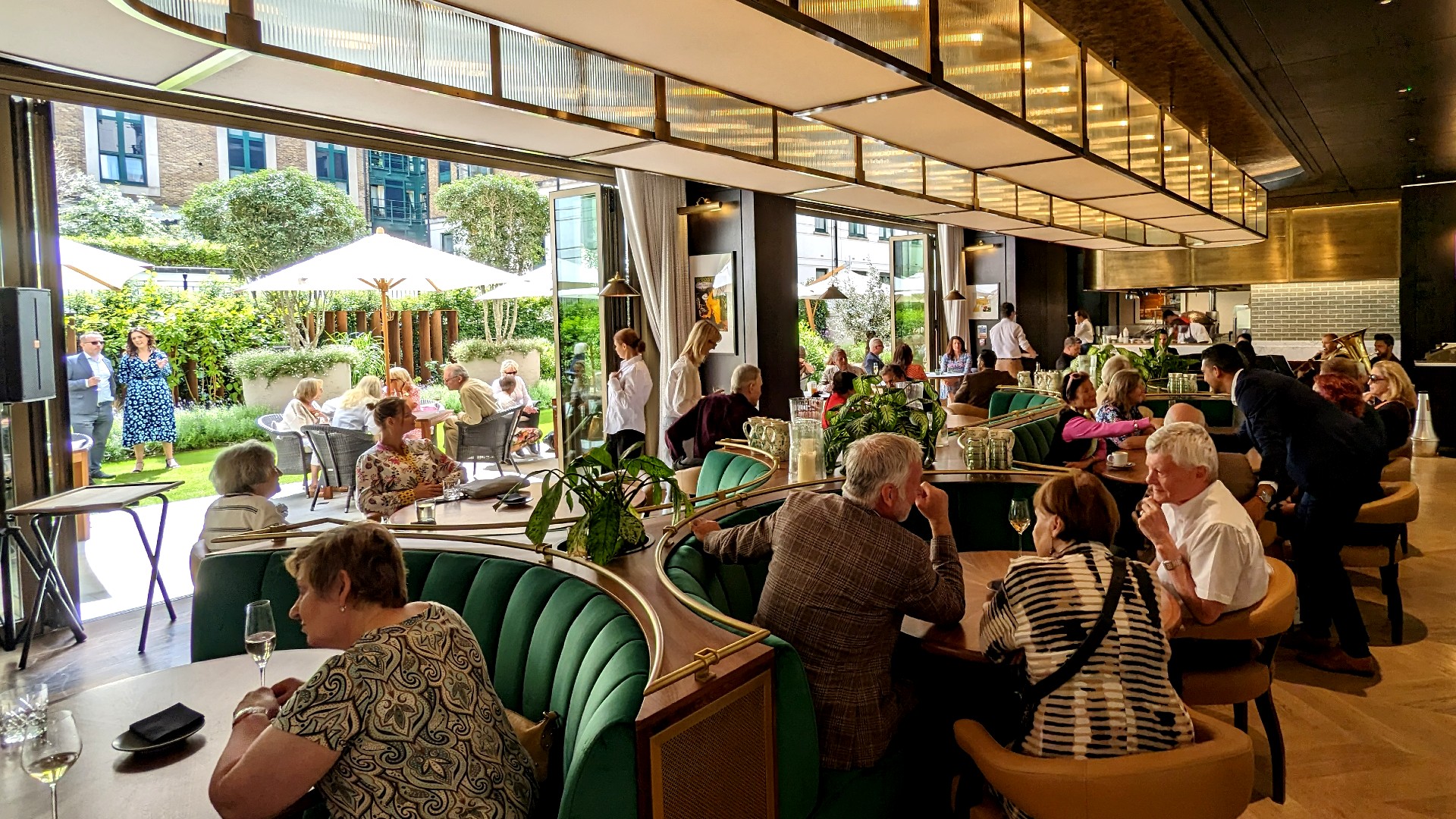 6 & 12 July
Riverstone set the stage for the month of July, treating guests to unforgettable afternoons of sophisticated melodies featuring the one and only Royal Philharmonic Orchestra.
On beautiful, bright summer's days in early July, Riverstone swung open the doors of its neighbourhood Restaurant and Bar, Maria G's and Private Gardens, extending a warm welcome to existing and potential residents for the annual Summer Garden Parties at both Riverstone Kensington and Riverstone Fulham.
Riverstone go above and beyond in providing a positive and engaging environment for residents to live, relax and socialise in, which is why they have curated an esteemed range of dedicated partnerships. One of which is the Royal Philharmonic Orchestra, who firmly share the same beliefs as Riverstone, that music is a crucial element of a healthy and fulfilling life.
On Thursday 6th July and Wednesday 12th July, the scenes were set for delightful cultural gatherings, where music, laughter, conversations, and the spirit of community filled the air.
The Royal Philharmonic Orchestra were introduced by Riverstone's respective General Managers for each residence; Anthony Thwaites for Kensington and Edward Young for Fulham, who both entertained the audiences with charming and characteristically engaging speeches.
Guests were immersed in the melodies, played by a brass quintet, who performed classic compositions, such as Arthur Sullivan's 'The Lost Cord', and jazz hits like 'They Can't Take That Away From Me' by the legendary George Gershwin.
All the while, drinks and canapés were served in Riverstone's beautifully landscaped Private Gardens.
Champagne flowed throughout the afternoons, alongside the refreshing, non-alcoholic Amalfi Spritz'. A smorgasbord of canapés were enjoyed, including the likes of salmon and caviar, burrata and tomato and beef with Yorkshire pudding, to name a few, and sweet delights followed for desert.
In conclusion, guests enjoyed the music, conversation and catering. They also had the opportunity to find out more about Riverstone from the friendly team, who were happy to book a tour of the residences and show apartments at guests convenience, following the event.

Find out more or book a viewing
Complete the form to receive further information or to book an
exclusive viewing of one of our Show Apartments.