Riverstone chair Penny Hughes CBE speaks at Care Homes & Retirement Living Conference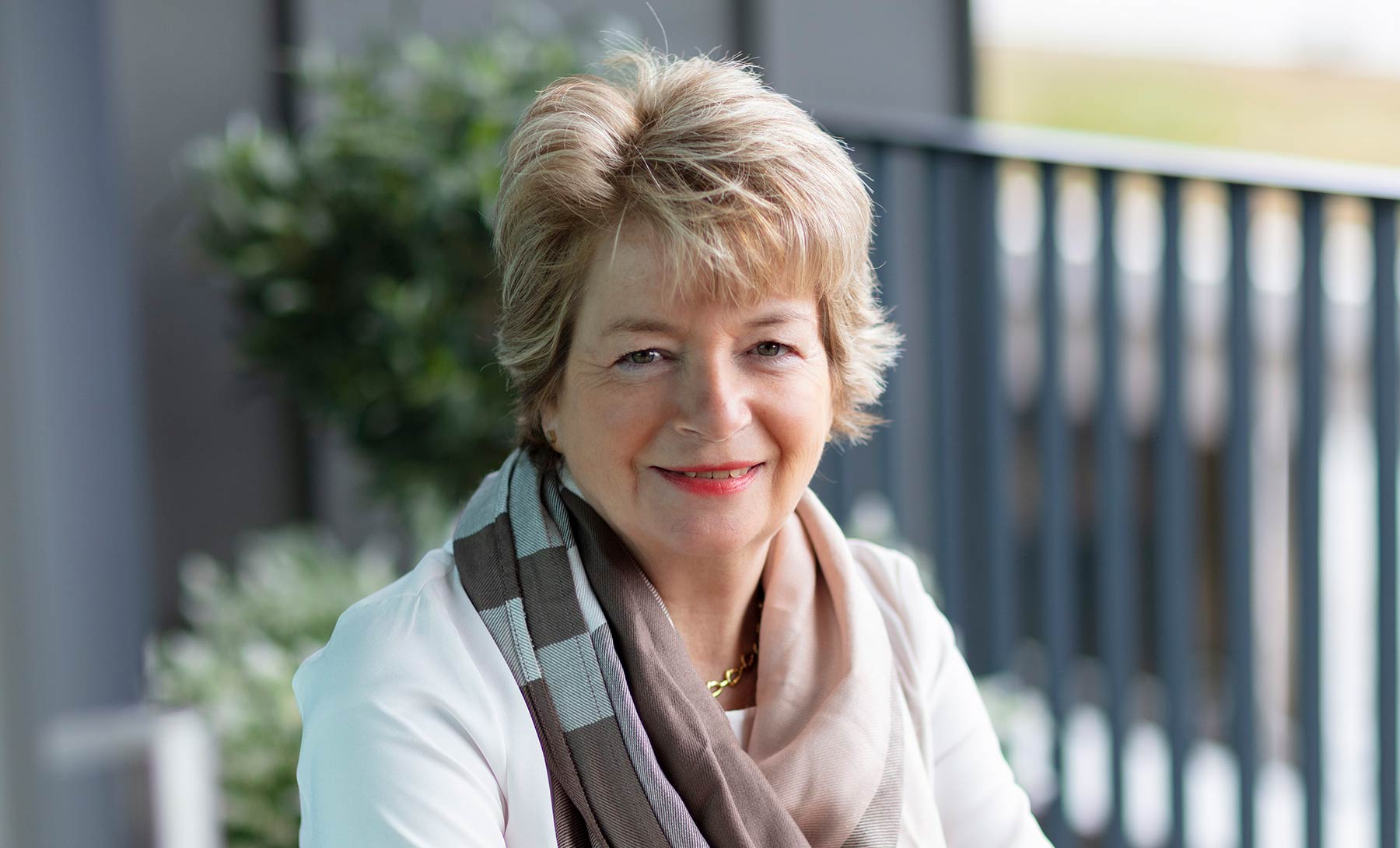 25 November 2021
The retirement communities sector is at a tipping point, with delivery set to escalate significantly, according to a heavyweight panel featuring Riverstone Chair Penny Hughes CBE at the Care Homes & Retirement Living Conference, which took place on 24 November.
Penny took to the stage for a session chaired by Iain Lock, Senior Director - Head of Health, Avison Young, alongside Nick Sanderson, Chief Executive, Audley Retirement, Will Bax, Chief Executive, Retirement Villages Group and Henry Lumby, Managing Director, Amicala to talk about creating a retirement living market for all.
In a far-reaching discussion, the panellists covered the factors that are aligning to unlock the sector. It was agreed that current delivery levels have reached a scale that allows the retirement communities proposition to make sense and to appeal to both policy makers and consumers. Integrated care is deemed as playing a central role in the appeal, providing a safety net for residents and allowing for a focus on healthy ageing and longevity.
Discussion then moved on to the broadening of tenure choice and payment options. Purchasing, renting and shared ownership will all play an important role in expanding provision. There was also general support for deferred payment fees, providing residents with the option of retaining more money for supporting their lifestyles and so the UK sector could mirror other successful markets such as New Zealand, Australia and Canada, where this type of model is commonplace. The importance of offering residents a safe and independent environment as well as local community were also noted.
In the closing remarks, Penny gave a summary of the sector's tipping point, describing the drivers as "the quantity of capital, the social care crisis and the scale of development underway". To create the optimum environment for growth, she called for some fairly important interventions, including planning policy adjustments, regulation and tax incentives.
The mood of the panel was undeniably buoyant with one key question remaining, it is no longer a question of if retirement communities will become mainstream, it is now a question of when. With the level of momentum outlined in the session it would seem that consumers do not have too long a wait until more substantial options and choices are on the table.

Find out more or book a viewing
Complete the form to receive further information or to book an
exclusive viewing of one of our Show Apartments.