Supporting the Wilderness Foundation UK's garden at RHS Chelsea Flower Show 2022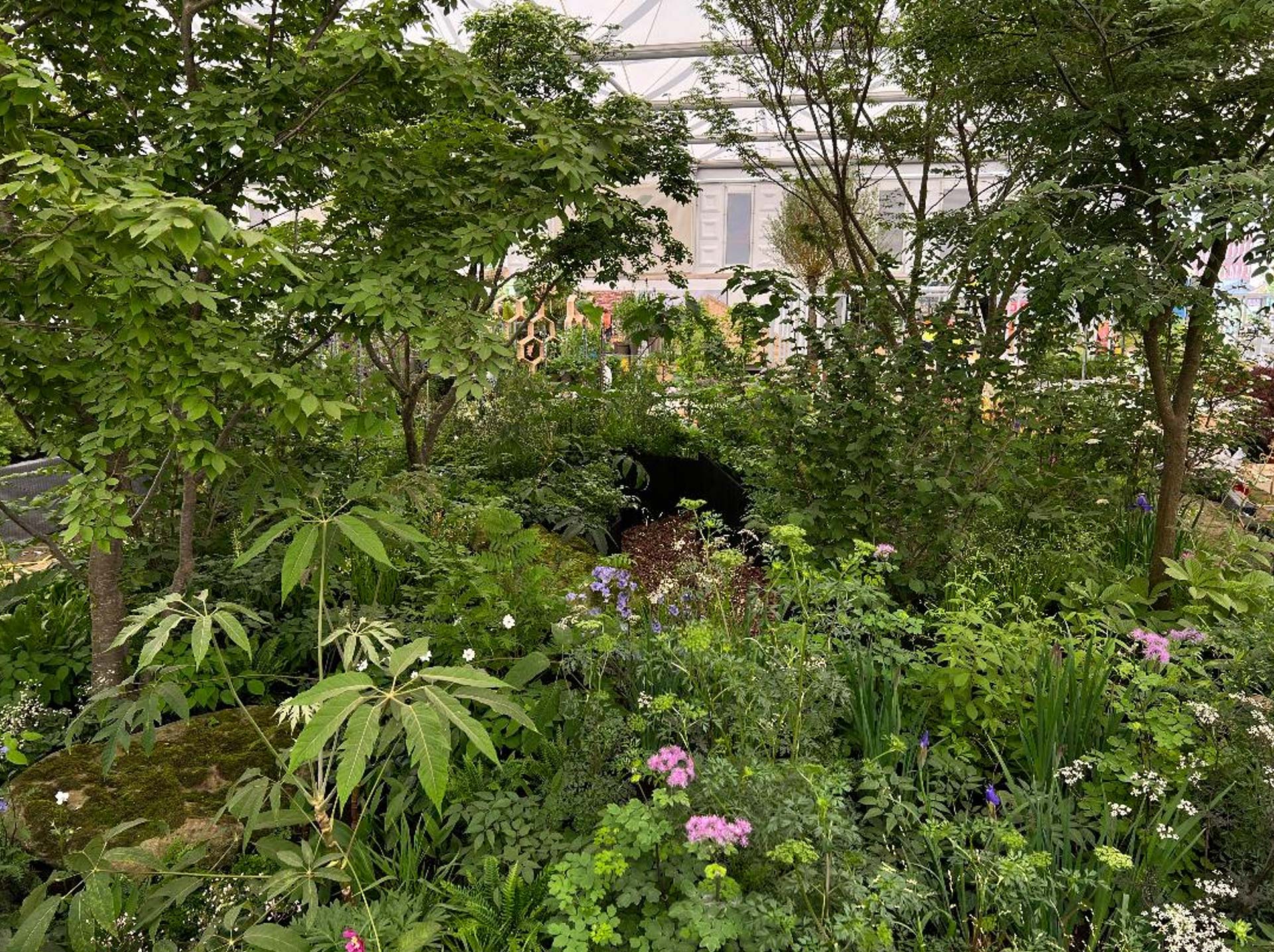 20 May 2022
Riverstone is delighted to be supporting Essex-based Wilderness Foundation UK's charity garden at this year's RHS Chelsea Flower Show. The Wilderness Foundation UK is a charity aimed at showcasing the power of nature for transforming lives. The garden is one of four 'All About Plants' gardens, a new category of 12 plant-focused small gardens for good causes at the show.
The garden, created by international landscape designer Charlie Hawkes, will capture the core values of the Wilderness Foundation UK, with a focus on the awe and wonder a child feels when immersed in the beauty of the natural world and how this leaves a legacy of lifelong connection to nature. Charlie's influences have come from working with renowned landscape designer Tom Stuart-Smith and his time at the Tokachi Millennium Forest in Japan, has inspired his research in sourcing rare and unusual plants from all corners of the globe and integrating them into his garden design. Combining these carefully chosen plants and drawing on the positive impacts of nature on wellbeing, the garden will be an inspiring and immersive experience that engages all the senses.
The garden will offer visitors an escape from the modern world, by encouraging individuals to immerse themselves within the planting and truly connect with nature and its calming benefits. It will introduce chemical scents (phytochemicals) that some plants emit which are known for their calming properties for visitors to enjoy. This supports the visual and felt impact of the garden, aiming to demonstrate the healing power and beauty of the wilderness on body and soul.
Following the show, the garden will be carefully relocated to the Henry Maynard School in East London, to give children an opportunity to continue to experience and care for the unique selection of plants and provide an enduring opportunity for children in a densely urban area to connect with nature.
Commenting on the initiative, Shannan Hodgson, Chief Marketing Officer at Riverstone said "We have a clear affiliation with the themes behind Wilderness Foundation UK's garden and are pleased that we can support them in bringing this inspirational display to the RHS Chelsea Flower Show. The garden's aim of showcasing the benefits of a lifelong connection to nature shares the same ethos as the gardens that we are creating at our Riverstone residences, working with Andy Sturgeon FSGD and Jekka McVicar VHM. We're delighted that the Wilderness Foundation UK's garden will be transferred into the community to be enjoyed for many future generations to come."
Visit the Wilderness Foundation UK's website.

Find out more or book a viewing
Complete the form to receive further information or to book an
exclusive viewing of one of our Show Apartments.