Next-Generation Retirement Living: Welcome to Riverstone Kensington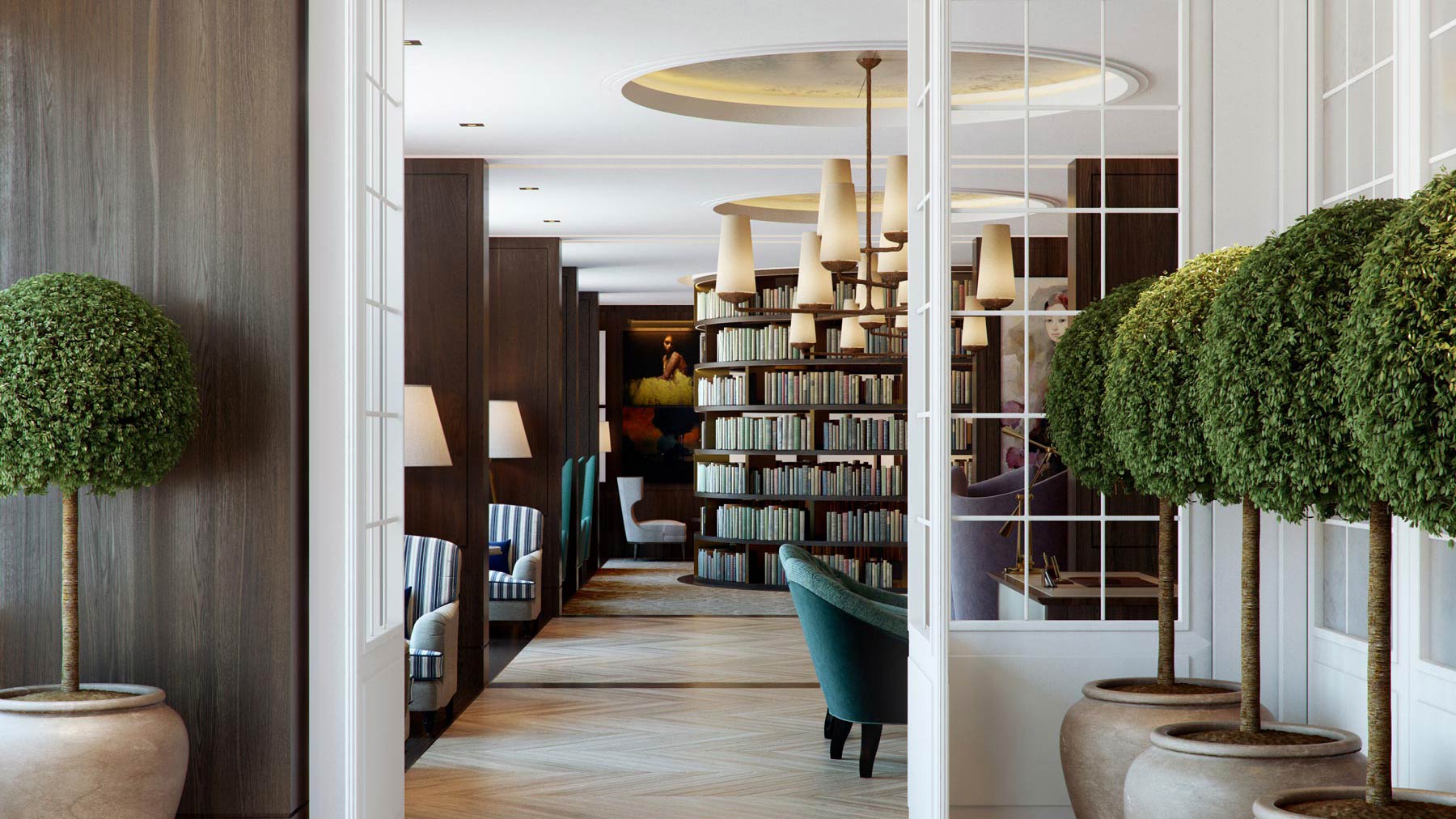 16 June 2022
Combining the finest design with exceptional amenities, 24/7 concierge service, the feel of a private members club with a close-knit community of like-minded residents; Riverstone represents the latest advancements in design, tech and well-being and showcases the future of later living in this country.
Recent research confirms that today's over-65s aren't necessarily looking to retire, or move away from a well-loved neighbourhood, or family and friends. And why should they?
However, with 11 million people aged 65 or over in the UK (or 19% of the population*), and just 0.6% of this age group currently living in integrated retirement communities** (compared to 6% in the US, 5.5% in New Zealand and 5% in Australia), there is a gap in the market and a genuine demand and opportunity for next-generation retirement living.
Enter Riverstone…

Exceptional Amenities
With a premier W14 postcode, Riverstone Kensington is a city sanctuary offering exquisite apartments for sale with outstanding amenities, extraordinary service, and health support from GDPQ and bespoke care from The Good Care Group at Riverstone. With a primary focus on well-being, there is a Fitness Studio featuring state of the art E-GYM equipment, Vitality Pool, Spa & Treatment Rooms and beautifully landscaped gardens by award-winning designer, Andy Sturgeon.
Relax with a newspaper in the Club Room, enjoy the latest film releases alongside movie classics in the private cinema, pick one of over 2000 books from the library and socialise with like-minded individuals over coffee or something stronger (!) at the bar. Kensington itself is a thriving cultural hotspot home to the Royal Albert Hall, the Design Museum, Royal Parks and the vibrant High Street full of designer shops.
Exquisite Apartments
A unique collection of one, two and three bedroom apartments, each with an outdoor terrace. They are highly specified, with simple, natural finishes, fitted wardrobes, utility and storage areas, that provide an elegant backdrop for treasured belongings. Bathrooms feature walk-in showers, slip resistant tiles and easy to use taps and controls. What's more, the apartments are accessible, adaptable and can be easily modified to suit changing requirements.
Stellar Service
In addition to the purchase costs for the leasehold apartment, residents pay a monthly membership fee which is fixed for the duration of ownership. This covers extensive services including a 24-hour concierge, well-being and general management of the property. Other benefits include The Riverstone Club, IT services, valet parking and a car service to local favourites, making life day to day easy to enjoy.
Neighbourhood Restaurant
The newly launched Maria G's is an independent neighbourhood restaurant and bar open to residents and the public alike from famed restaurateur Robin Gill. The cuisine is inspired by Robin's time spent working in the south of Italy and his love for the fishing village, Marina Del Cantone.
Guests can choose to dine at the marble counter or in the cosy green booths at the centre of the room. In the summer months, huge sliding doors will be opened connecting to the greenery outside, and diners can sit close to the herb gardens with the opportunity use within their own apartment and should they wish grow their own.
Maria G's mouth-watering opening menu is a tribute to the light, fresh flavours of Italy featuring stand-out British ingredients. Highlights include freshly baked Herbed Focaccia served with English Asparagus with Olive Oil Mayonnaise and Penzance Red Mullet with Amalfi Lemon and Wild Fennel. Pappardelle with Pink Fir Potatoes, Pancetta, Egg Yolk, and Linguine 'Nerano', a famous Amalfi pasta dish made with fried courgette and provolone cheese. Followed by Fresh Borlotti Bean Stew with Summer Vegetables; Cornish Cod, with Sweet Peppers, Green Olive and Basil, and for two; Beef Rib, with Grilled Tropea Onions and Gorgonzola.
Room for more? Desserts including Pistachio Cannoli, Maria's Tiramisu and Affogato will be washed down with famous Italian cocktails and aperitifs and a predominantly Italian wine list.
Coming soon - Riverstone Fulham
Opening late summer 2022, Riverstone Fulham will offer near identical amenities to Riverstone Kensington featuring a Hair and Nail Salon. Situated on a prime location on the north bank of the River Thames, Riverstone Fulham sits along on the Thames Path offering enviable riverside views and the peace and tranquillity of the river.
Penny Hughes CBE, Chairman of Riverstone, said: "Later living is being redefined. We are living longer and are demanding more from life. Riverstone is spearheading this movement through the delivery of exceptional individual and community living. We are the only prime central London offering of its kind, and we are excited to welcome our first residents to our Kensington residence.
Community is integral to what we do, and at the heart of Riverstone. We are also creating state-of-the-art well-being spaces including a pool, spa, treatment rooms and yoga studio, as well as a cinema, library and espresso bar. All this, alongside our neighbourhood restaurant, present the perfect spaces to meet with friends, old and new.
Our prime focus is offering exquisite apartments with exceptional amenities that are an extension of your home, offering the very best in London living for people over 65."
Riverstone Kensington is now open and ready to move in. For further information or to book a viewing, please visit riverstoneliving.com.

Find out more or book a viewing
Complete the form to receive further information or to book an
exclusive viewing of one of our Show Apartments.