The later living sector is full of promise, Riverstone Chair Penny Hughes tells Bloomberg TV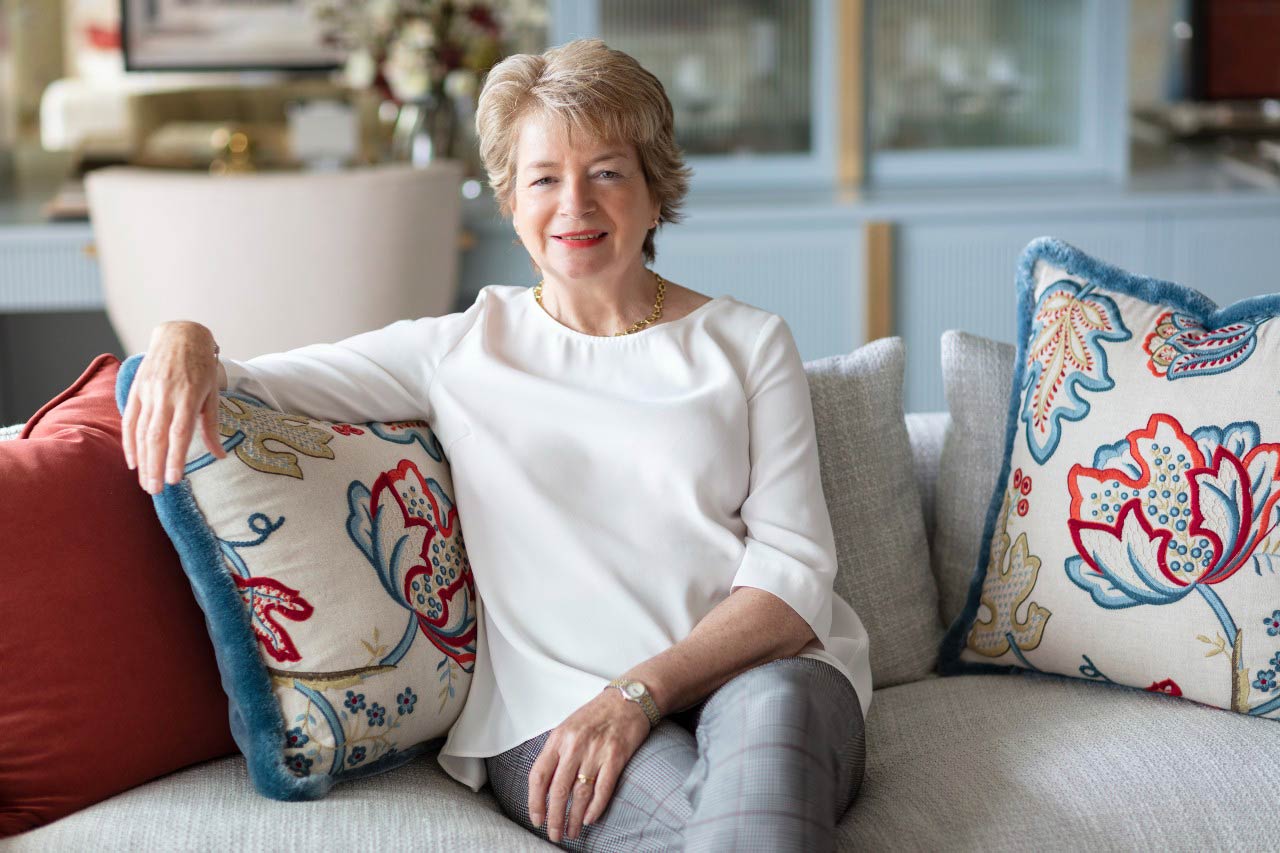 22 July 2022
Riverstone Chair Penny Hughes appeared on Bloomberg TV today to talk about the opportunities surrounding the later living sector.
The interview started with Penny setting the scene, describing how demand is being driven by UK demographics, with the over 65s being the fastest growth segment and the over 75s set to double over the next 30 years. . She also compared the UK to other countries such as the US, Australia, and New Zealand, where 5 to 6 percent of older people live in retirement communities, compared to a tenth of this number in the UK. According to Penny, action needs to be taken to increase the amount of appropriate housing options available.
To aid with growth, Penny explained how Riverstone is engaging with Government to develop a more supportive planning framework, as only 1 in 4 London boroughs allocate a quota for later living new housing.
The interview covered the "very special" Riverstone proposition, with the company making good progress against a target of ten sites across London, with Kensington and Fulham being the first, followed by Hampstead and others. Because something new and exciting is being created, Riverstone has been able to attract "some really super talent" into the team.
Penny also highlighted how Covid has revealed many of the benefits of the later living sector where the focus is on building communities, with on-site support at hand. At Riverstone Kensington, she referenced the beautiful amenities and healthcare facilities which make it an attractive proposition.
In response to questions surrounding the current political and economic backdrop, Penny spoke about the long-term prospects of the later living sector and the importance of strong leadership. Finishing strongly, Penny concluded that she is "careful but optimistic" about the future.

Find out more or book a viewing
Complete the form to receive further information or to book an
exclusive viewing of one of our Show Apartments.