Press release: Condé Nast Publications
British Vogue & British GQ
October 2022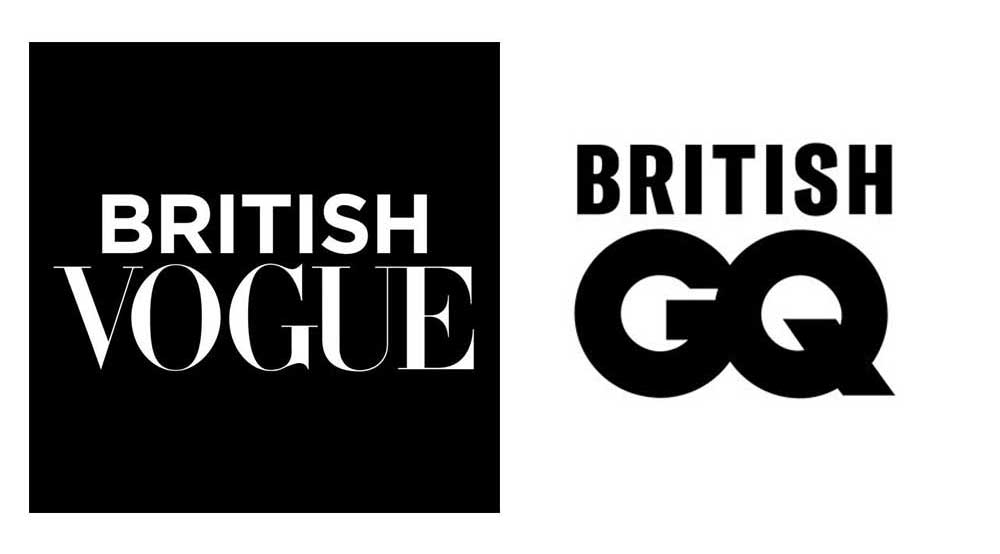 Community of Kindred Spirits
03 October 2022
Even before Joanna Lumley graced the official opening with her high-wattage presence, Riverstone Kensington had been declared 'absolutely fabulous' by early visitors to the residence uniquely designed for stylish later living. Welcome to a vibrant community in one of London's most desirable residential areas, an elegant sanctuary which provides top-notch bespoke care, fitness and social amenities.
Were you to draw up a blueprint of the most desirable set-up for an over 54 lifestyle, this would be it – with further details, both aesthetic and deeply practical, beyond imagination. Sensory herb gardens designed by Jekka McVicar, for example – produce from which is used in Maria G's, the independent neighbourhood Italian restaurant and bar that is open to the public and local community and provides the perfect place to host friends and family. Think freshly baje3d herb focaccia, fresh fish with sweet pepper and basil…
All the apartments are set up for Smart Home Technology. There's also valet parking and a 24-hour concierge service to cater for every need; bespoke care is also available from The Good Care Group at Riverstone for residents who require it.
With a prime W14 postcode in the Royal Borough, Riverstone Kensington lies in the heart of London's cultural quarter, with the Royal Albert Hall, the V&A, Holland Park and the boutique and antique shops of Kensington High and Church Streets nearby. Riverstone partnerships with establishments such as the Royal Albert Hall and Saatchi Gallery, and residents have access to a range of arts events, talks and masterclasses as part of the Forever Curious programme.
The residence, designed to replicate a classic grand townhouse garden square, compromises one-, two- and three-bedroom highly specified apartments, each with floor-to-ceiling windows and a terrace. Many enjoy an outlook over the planting scheme conjured by award-winning landscape designer, Andy Sturgeon – an oasis which also hosts yoga, tai chi and outdoor screenings.
Exceptional amenities encourage good health and well-being, and induce a fitness studio, vitality pool and 10-metre swimming pool. As well as physical activity, residents can play cards ort chess with like-minded fellow residents, friends and family at the Espresso Bar and Club Room, as well as enjoy the cinema.
Many residents consider moving to Riverstone because they already live locally: they still want the buzz but also the security of being based in a community of kindred spirits with round-the-clock services.
Riverstone Kensington is now open; Riverstone Fulham is set to open soon. Visit riverstoneliving.com to book a viewing or pop by to meet the community and indulge in a Lumley cocktail!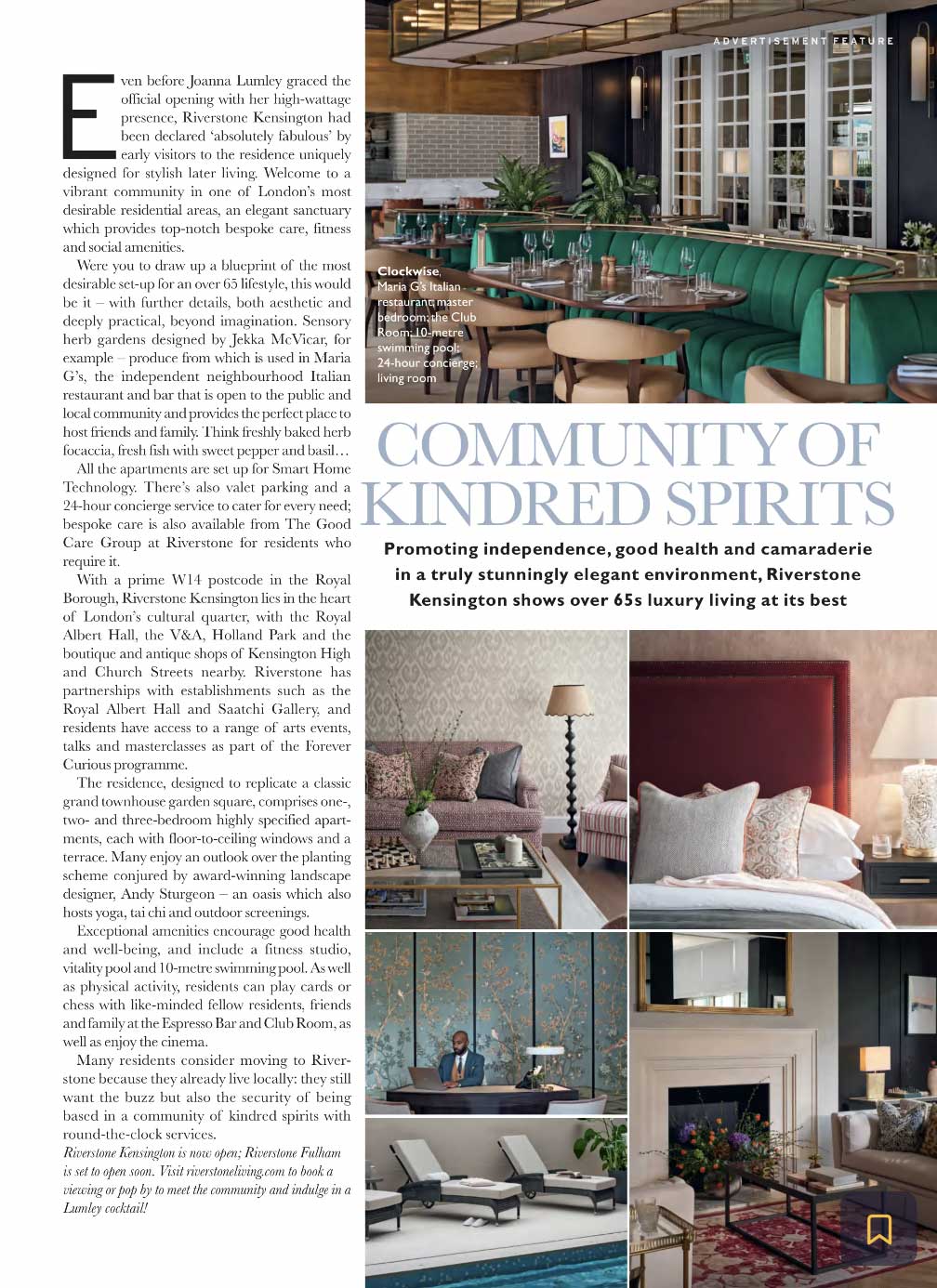 Find out more or book a viewing
Complete the form to receive further information or to book an
exclusive viewing of one of our Show Apartments.