Evening Standard Feature: Boomer retirement home developer to launch new site in Fulham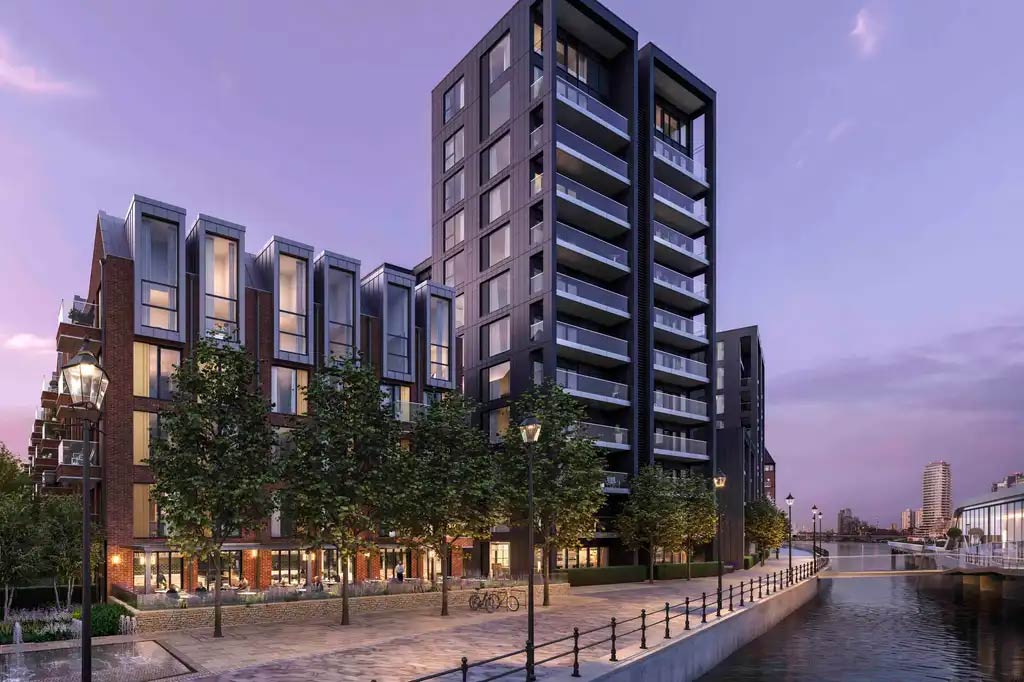 14 November 2022
A luxury retirement home business aimed at wealthy "boomers" that has secured £1 billion backing from Goldman Sachs is to launch its second development in Fulham.
Riverstone claims to be reinventing accommodation for the wealthy over 65s with "five star" facilities that include a spa, swimming pool, spa, library, bar, private cinema and 24 hour concierge. There is also a access to a doctor and physiotherapist on site.
Chief executive Martin Earp said baby boomers now entering their retirement were the "generation that invented the term 'teenagers'" and wanted far more from their Autumn years than their parents.
Click here to read the latest press release from Evening Standard.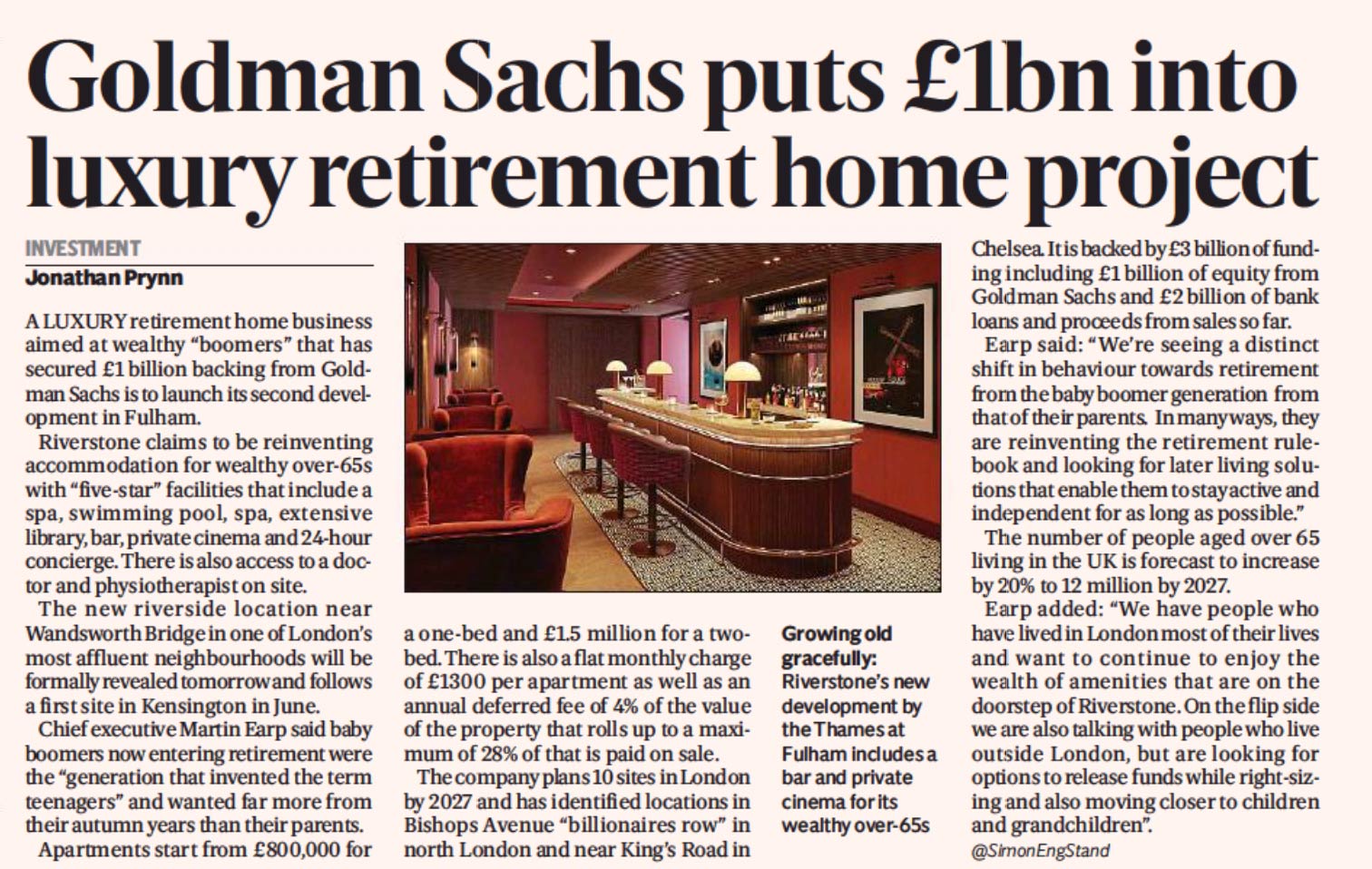 Find out more or book a viewing
Complete the form to receive further information or to book an
exclusive viewing of one of our Show Apartments.