How to keep fit and busy during COVID-19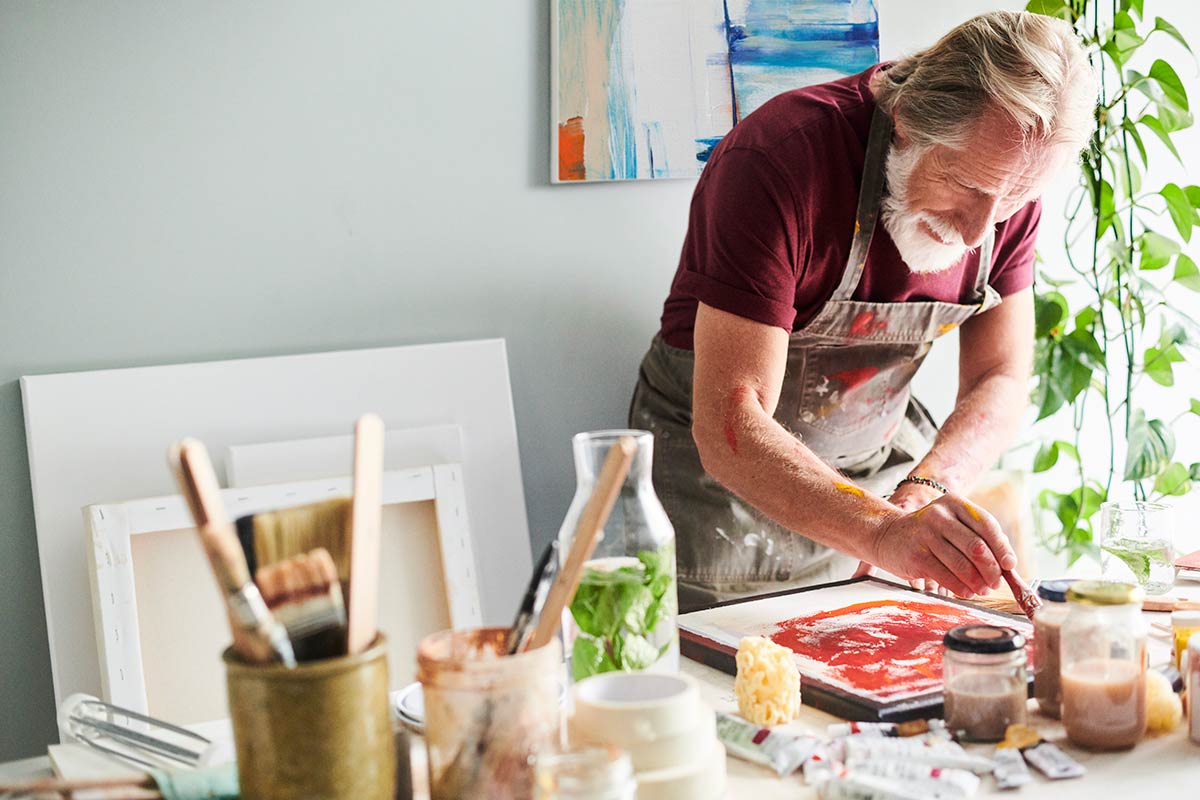 2 April 2020
Whilst we all do our bit to fight the spread of COVID-19 by staying at home, there is much that can be done to keep our spirits up and even use our time productively, to strengthen bonds with loved ones or improve our life skills.
Research has demonstrated that social connectedness and engagement with other people are particularly important for the over 65s, so it is unfortunate that it is this group that is likely to be affected by the current physical distancing policies the most.
Thankfully, there is a wide range of ways of staying connected and mentally healthy, thanks to a growing bank of online learning, digital tools and 'experts' posting out tutorials via the web.
These types of resources can be called upon to support a wide range of activities to suit people of all ages, with varying interests and levels of physical fitness.
One of the most common pastimes is participation in online chat groups which enable people to share everything from photos of pets or garden flowers through to silly viral videos. These are doing wonders to lighten the mood and their video call function is an excellent way for everyone to still see everyone's faces and a sure-fire way of making people feel less isolated.
Several organisations have also set up virtual dance, pilates, tai-chi and yoga classes that people can join from their comfort of their home, so that they can maintain their fitness and stay connected.
Fitness and health coach Joe Wicks is leading the charge with a range of workouts, from PE sessions for kids through to 10-minute chair workout for seniors, which he shared on YouTube.
Exercise company Move It or Lose It is offering live workout sessions on its Facebook page and leading Tai Chi group Dao Lu is running virtual meetings via Zoom.
Charities such as Mind are also advising people to look after their health and wellbeing by keeping their brain occupied and challenged. For those seeking inspiration, the U3A movement for promoting lifelong learning has list of resources that people can tap into.
From reading books, magazines and articles to listening to podcasts, watching films and doing puzzles, there is still a wide range of activities for people to enjoy.
Some libraries have apps that you can use to borrow e-books, audiobooks or magazines from home for free and for those looking to push themselves further, Mind recommends checking out FutureLearn and OpenLearn which have free online courses to try.
According to experts, now could be a good time to get around to a project at home or garden that you have been meaning to start for some time. This could simply take the form of a spring clean or for the more ambitious, a spot of decorating.
Staying motivated could be achieved by setting challenges or making a list of top 5 skills that you would like to acquire during this time.
There is a plethora of excellent online list of best books, films of podcasts, such as this fantastic one from Pengiun books or you could even make your own.
Other suggestions include 'relaxing' hobbies such as arts and crafts, drawing, painting, sewing, meditation, playing musical instruments and yoga.
While it would be impossible to pretend that this not a worrying and challenging time for all, adopting a positive mindset and conscientious approach could help us to emerge from the other side fitter and stronger than before.

Find out more or book a viewing
Complete the form to receive further information or to book an
exclusive viewing of one of our Show Apartments.