Riverstone partners with Jekka McVicar to curate herb gardens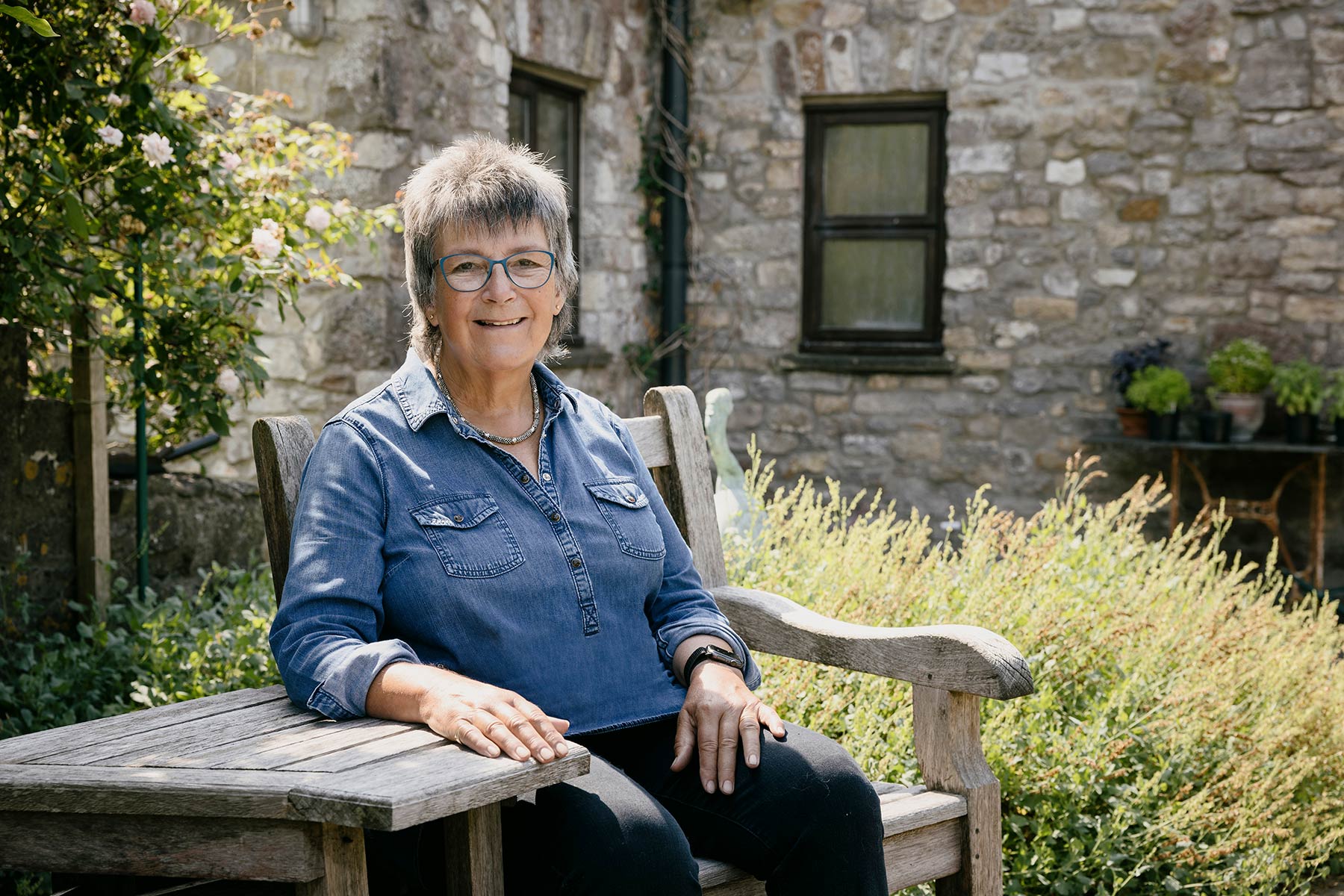 09 November 2020
Riverstone, a leading developer of exceptional retirement living in prime London locations, announces a partnership with Jekka McVicar, the renowned herb specialist, "the queen of herbs", to curate dedicated herb gardens at Riverstone Fulham and Riverstone Kensington.
With over 40 years' experience in growing and using culinary and medicinal herbs, Jekka is an expert in the field and a leading voice on the benefits of herbs in health and well-being. Testament to Jekka's passion and commitment to sharing her knowledge of herbs, she received the prestigious Victoria Medal of Honour for Horticulture (VMH) from the Royal Horticultural Society (RHS) and was awarded the Gardeners Media Guild Lifetime Achievement Award as well as 62 RHS Gold Medals.
Jekka has been described by the BBC's The Food Programme as "a one-woman culinary revolution … a living herb encyclopaedia … for decades, she's pioneered and pushed, persisted, educated and influenced the influencers". Much sought-after by celebrity chefs, big growers and supermarkets, she has worked with a variety of prestigious chefs such as Jamie Oliver and Nathan Outlaw, to create herb gardens which supply Michelin-starred restaurants and to teach herb master classes.
As the RHS ambassador for health and well-being, Jekka's values mirror Riverstone's vision to enable its residents to live the life they want. Riverstone residents will have an opportunity to learn and benefit from Jekka's expertise of the complete process of herb cultivation; how they are grown, how they are used and their history. Dedicated areas of the garden will be available for residents to forge their own herbal creations, under guidance from Jekka, who will also provide recipe tips and advice on improving health and well-being. In addition, the onsite restaurant at Riverstone will be supplied with fresh herbs from Jekka's dedicated gardens.
Jason Leek, Chief Executive Officer, Riverstone, said:
"We are proud to announce our partnership with Jekka McVicar, who is a much-admired and respected authority on herb gardening, and the health and well-being benefits it offers. Riverstone is committed to providing a healthy, safe and sustainable environment for our residents to live, relax and socialise. Our values are underpinned by Jekka's work to introduce herb gardening as a platform for learning, creativity and fun as well as offering our residents access to its physical and nutritional benefits."
Jekka McVicar VMH said:
"Herbs are the most generous of plants, they look good, taste good and do you good, there is no other group of plants that are of such benefit to man and this planet. It will be wonderful to be able to share my love and knowledge of herbs with the Riverstone residents."
Jekka's herb garden will complement and enhance the wider Riverstone offer which includes landscaped gardens by Andy Sturgeon, the globally renowned landscape designer and gold medal winner of RHS Chelsea Flower Show 2019. Andy has been commissioned to design and create stimulating and relaxing green landscaped spaces at both Riverstone Fulham and Riverstone Kensington. The gardens are designed to help with social engagement, chance encounters and help promote an active lifestyle as well as encourage residents to take part in gardening and enjoy the multi-sensory explosion that Riverstone's gardens will be.
Riverstone residents will have access to exceptional onsite amenities including a restaurant and bar which are open to the public, library, club room, meeting rooms, hair salon, indoor swimming pool, fitness studio, treatment room, screening room and 24-hour concierge.
The Riverstone developments are aimed at over 65s who want to remain in London when they sell their homes, those wishing to be closer to family or the city lifestyle London has to offer.
Photo credit: Andrew Maybury

Find out more or book a viewing
Complete the form to receive further information or to book an
exclusive viewing of one of our Show Apartments.