Celebrating friends & family on Mother's Day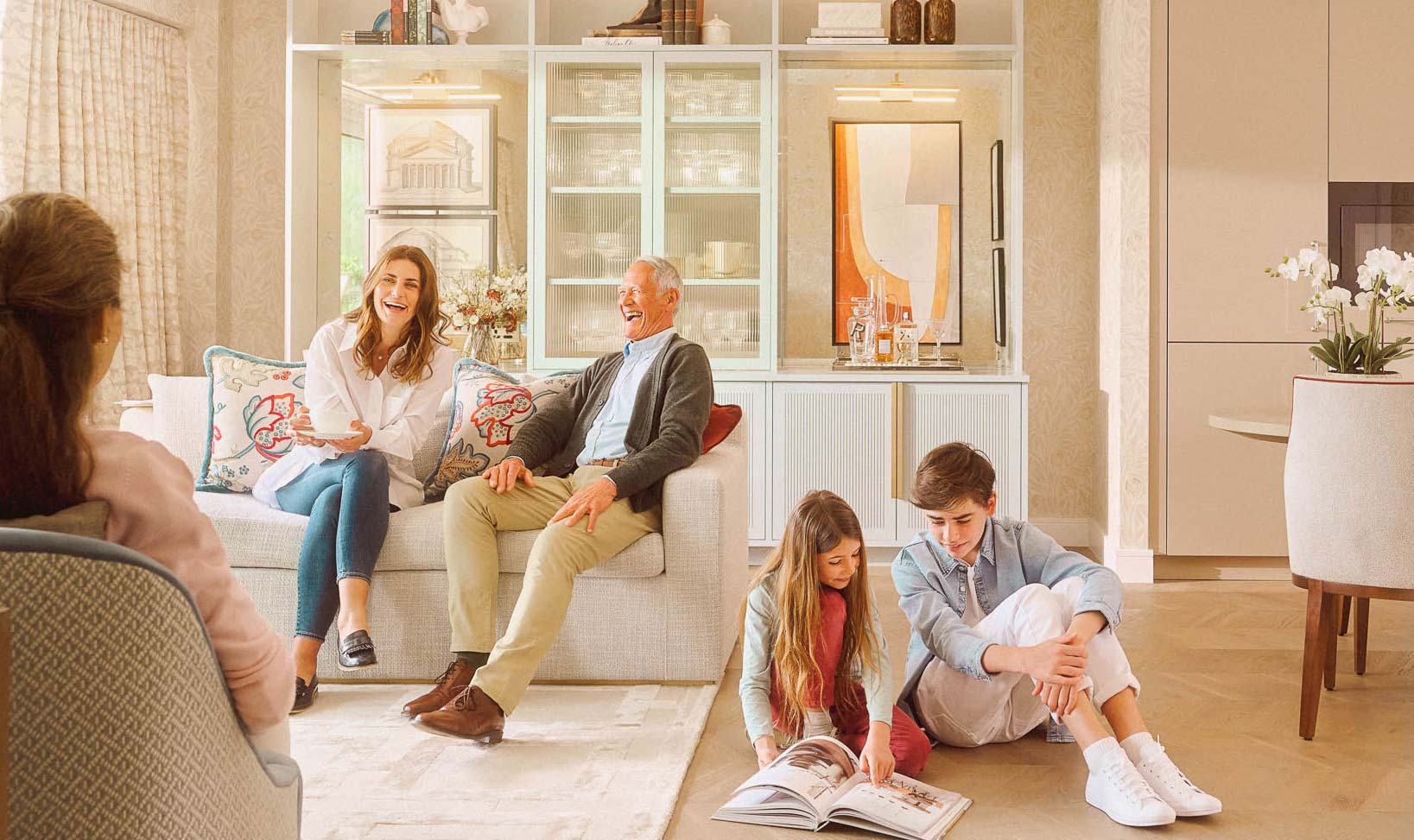 27 March 2022
Mothering Sunday has been celebrated in the United Kingdom on the 4th Sunday of Lent since the Middle Ages. Originally, it was a day for people to visit their mother church and in later times it became a day when workers were given the day off to return home to see their mothers. In more recent times, it has become merged with the American 'Mother's Day' and is now about celebrating our own mothers, families or those we are close to.
All these stories, which have led to Mother's Day as it exists today, have a common thread – the importance of community and connection. Recognised by those researching the Blue Zones today (the communities where many people live to over 100 years) as a factor that leads to longer healthier lives, as it was by our mediaeval ancestors. And in our own recent Boomer & Beyond research, exploring the lifestyle preferences of those aged over 65, more than 70% of respondents felt that spending time with their loved ones (whether friends or family) is their most important social activity.
There's also a growing understanding of the importance of different generations being able to mix together, whether related through family ties or circumstance. Building friendships across the years is beneficial to everyone involved and can help to combat loneliness (which is as common in younger people as in older generations) and has shown to improve levels of physical activity, lift mood and general well-being. Different generations can provide valuable support to each other at transitional stages of life, whether this is a new baby, a house move or a loss of a friend.
Being in the right place plays an important part in bringing friends and families together and this understanding has guided us in creating the welcoming and generous living spaces that are synonymous with Riverstone residences. Spacious and light-filled apartments, with beautifully appointed kitchens and open-plan living, provide the perfect backdrop for spending quality time with the people who are important to us.
As members of the Riverstone Club, all residents will be able to enjoy the exceptional amenities available within the residences. These include the library, exercise and relaxation spaces, the private cinema and the club room – all designed to make it easy to build new social connections and a sense of community with other people who have chosen to live at Riverstone. Family and friends of all ages are also always welcome at Riverstone. Whatever your plans are for celebrating Mother's Day, we hope you enjoy it your way.

Find out more or book a viewing
Complete the form to receive further information or to book an
exclusive viewing of one of our Show Apartments.