Living Well Workshop Series - Movement & Strength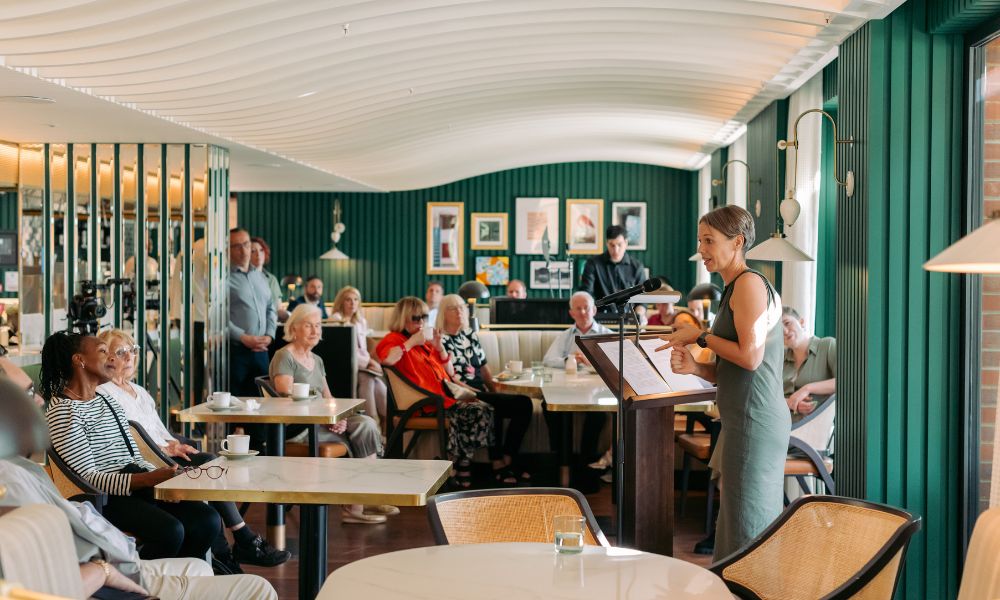 10 August
At Riverstone, the pursuit of health and wellbeing goes beyond traditional norms. The inaugural event in our wellbeing workshop series, aptly named "Movement & Strength," set the stage for an engaging and informative experience. With a fantastic turnout, the event highlighted the integral connection between physical movement, strength, and overall wellbeing.
The Power of Movement and Strength
Dr. Zoe Wyrko, a prominent voice in the field of geriatric medicine, graced the event with her insights. With fervour, she explored the significance of movement and strength in aging, highlighting neglect of these foundational physical aspects leading to frailty. Her talk shed light on the intricate relationship between movement and strength with our overall quality of life.
Interactive Demonstrations and Exercises
Following Dr. Wyrko's enlightening discourse, the Riverstone fitness ambassador Annie- Celeste Taylor, an experienced fitness instructor, took to the stage. She seamlessly transitioned from theory to practice by leading the audience through a series of invigorating exercises. Beyond mere demonstration, these exercises beckoned active participation. Attendees seized the chance to engage their bodies, firsthand experiencing the significance of movement.
Bridging Knowledge and Action
The beauty of the Movement & Strength event at Riverstone Fulham was its commitment to bridging knowledge and action. Attendees didn't just passively absorb information; they embodied it through physical engagement. The fusion of theory and practice crafted a comprehensive learning journey, leaving a lasting imprint on participants.
A Nourishing Brunch and Conversations
The event came full circle with a delectable brunch, orchestrated by the talented Maria Gs. As attendees gathered around, the conversations flowed freely. In this relaxed setting, participants had the chance to delve deeper into the topics presented earlier as well as share insights, thoughts, and experiences.
Looking Ahead
The Movement & Strength event marked the beginning of an exciting wellbeing journey at Riverstone. This event was not merely a standalone occasion, but a promise of more to come. Riverstone's commitment to holistic wellbeing shines through in this series. With each event, we aim to empower individuals with knowledge, inspiration, and practical tools for a healthier and more fulfilling life.
The blend of expert knowledge, interactive exercises, and meaningful dialogues forged an event that profoundly resonated with participants. As the inaugural instalment in a series, it established a remarkable benchmark for upcoming endeavours.

Find out more or book a viewing
Complete the form to receive further information or to book an
exclusive viewing of one of our Show Apartments.