Riverstone London's Christmas Guide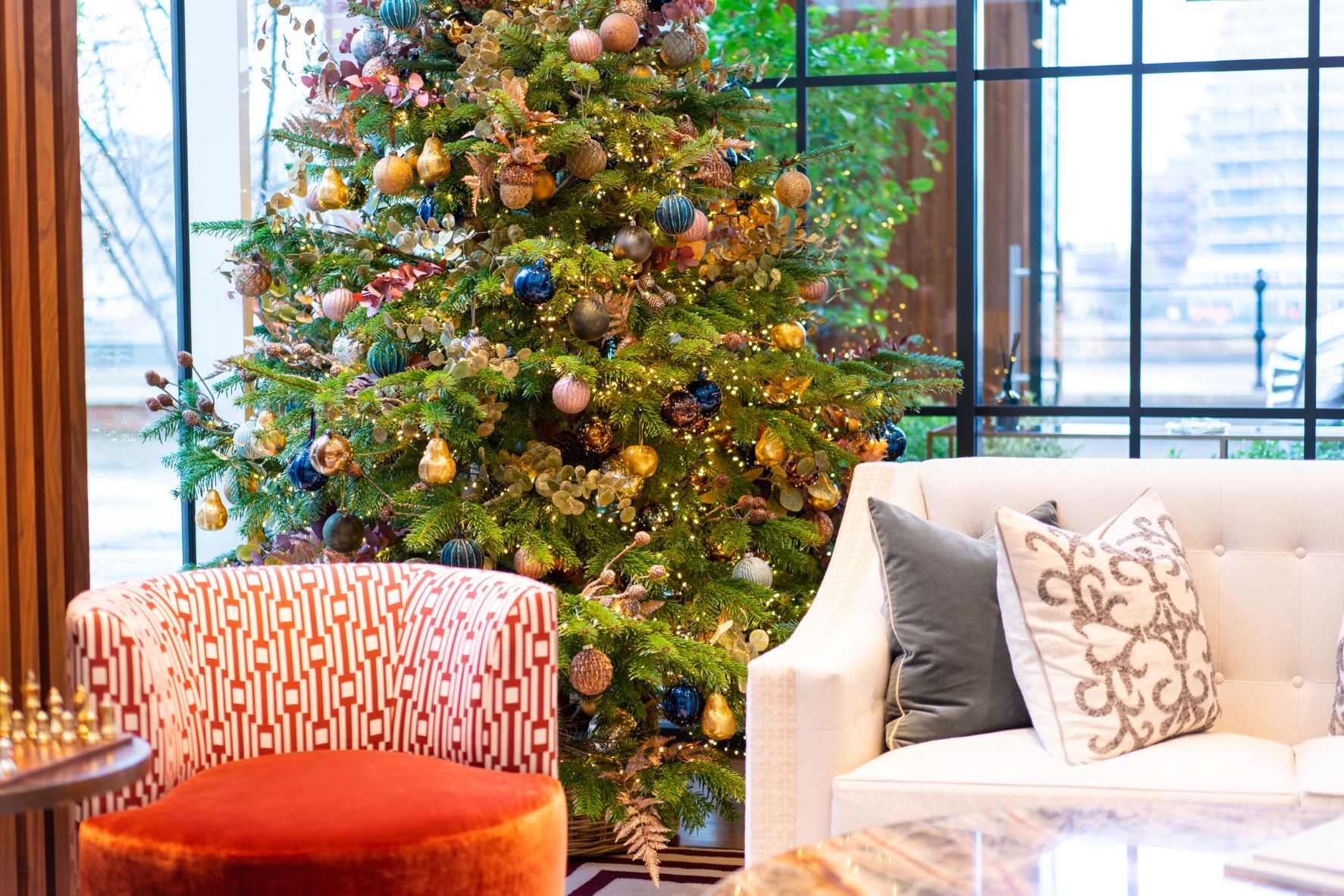 13 December
As the festive season is upon us, here is our Christmas guide to make the most of London during this joyful period...
1) Complete with a 40ft tree decorated by Moet & Chandon as well as a choice of their champagne and cocktails, the courtyard of Somerset House is transformed into a magical skating rink until 15th January 2023. Known as one of London's favourite festive experiences, Skate at Somerset House welcomes guests with contemporary music, gourmet dining at Chatelet Suisse and a great gift selection provided by Hotel Chocolat.
Somerset House, Strand, London WC2R 1LA
2) Christmas at Kew Gardens is a wonderful opportunity to escape the bustle of London and enjoy the evening festivities with family and friends. Tunnels of light, dancing reflections, illuminations and light filled decorations are all part of the remarkable experience at the UNESCO World Heritage Site, whilst independent vendors offer a selection of warm food and drinks to enjoy along the way until 8th January 2023.
Kew, Richmond, London, TW9 3AE
3) Venturing into Covent Garden is a must each year, to see the array of lights and the infamous red and white Christmas tree. With offerings of winter warmers such as hot chocolate and mulled wine, you can roam the independent stalls at the Apple Market and check off your Christmas shopping list by visiting the surrounding stores. For the first time this year, a reconditioned carriage from 1884 has been painted by British artist James Gemmil and is on display for all to see as the 'Covent Garden Christmas Carriage' is displayed in the West Piazza, South Hall.
Covent Garden, Long Acre, London WC2E 9JT
4) It wouldn't be Christmas in London without a trip to Winter Wonderland. Glide into the season on the UK's largest open-air ice rink or perhaps enjoy the city's skyline from 70 metres high on the world's largest wheel. Cocktails can be enjoyed amongst the Apres-Ski theme in the Ice Bar as well as drinks and dancing in the Bavarian Village. With a variety of games, rides and cuisines, there is something for everyone to enjoy during this classic winter attraction.
Hyde Park, London
5) Southbank Centre Winter Festival provides a wide selection of seasonal pop-ups to enjoy whilst strolling along the River Thames. With a selection of seasonal food and drink, you can also visit the Winter Lights as well as contemporary art and 'Freedom'; an exhibition curated by renowned artist, Ai Weiwei.
Freedom is open now-18th December 2022 at The Royal Festival Hall
Winter Festival is open now-26th December 2022, Queen's Walk
Click here to read Riverstone's Christmas in the Royal Borough, a guide to the festivities in the borough of our Kensington and Fulham residences.

Find out more or book a viewing
Complete the form to receive further information or to book an
exclusive viewing of one of our Show Apartments.