Blooming Partnerships and Enchanting Installations: Riverstone's private reception at this year's RHS Chelsea Flower Show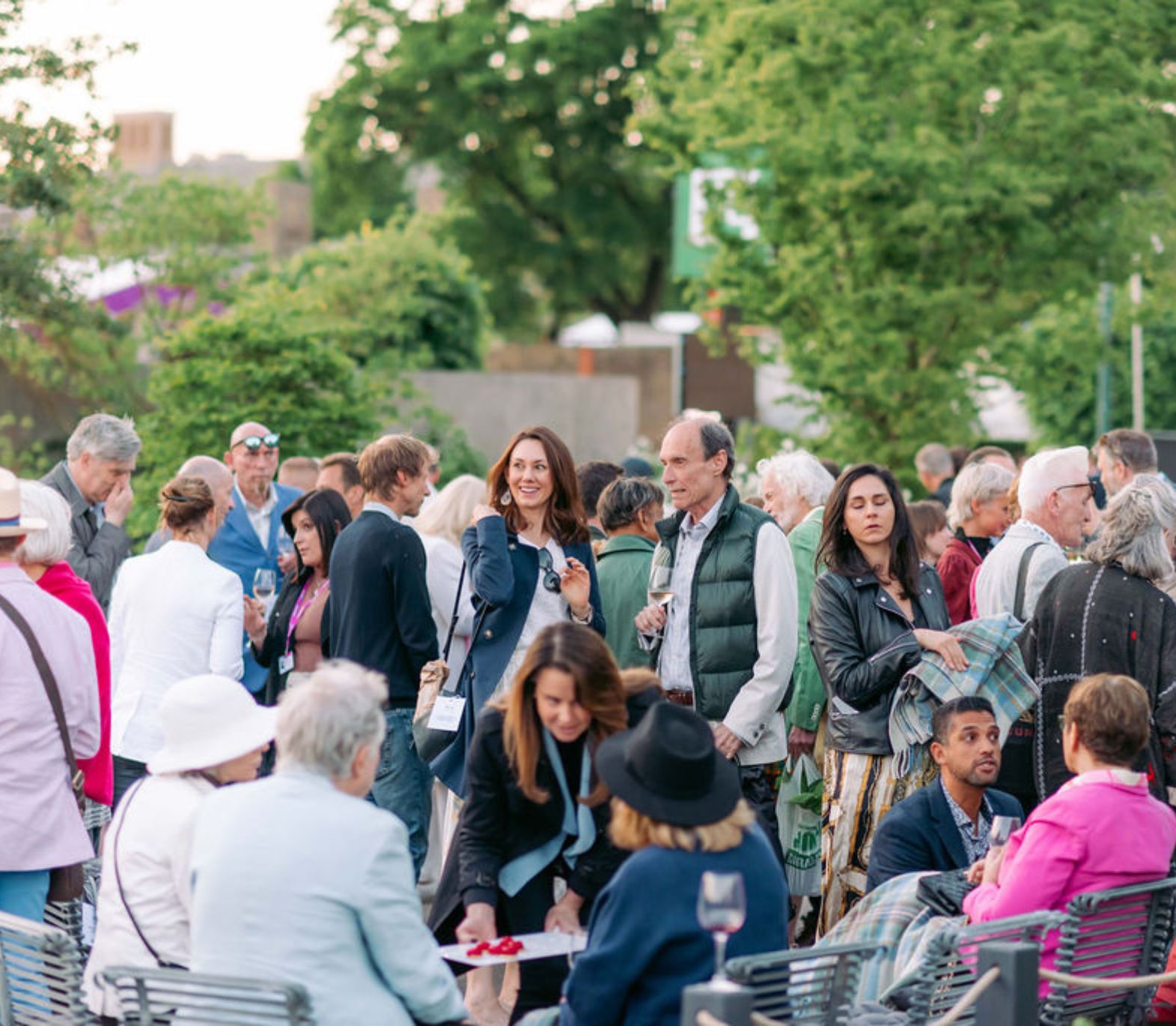 30 May
As the vibrant hues of spring blossom fade away, making way for the warmth of summer, May signifies the much-anticipated beginning of the RHS Chelsea Flower Show.
This annual event and competition, held by the Royal Horticultural Society (RHS) in the heart of London, is widely regarded as one of the most prestigious and influential flower shows in the world. It showcases exceptional garden designs, stunning floral displays, and innovative horticultural practices.
The arts, gardening and cultural events, like the RHS Chelsea Flower Show, are very popular with residents at Riverstone, and our Events Team curates a packed programme of activities and experiences with some of the UK's top cultural organisations.
As an official supporter of the RHS Botanical Art & Photography Show, in partnership with Saatchi Gallery, we were delighted on Tuesday to host a private reception for the third year running, inviting Residents and friends of Riverstone to enjoy an exclusive 'after hours' event.
As part of this year's RHS Chelsea Flower Show, Saatchi Gallery presented an immersive garden installation featuring works by British sculptor Catriona Robertson, designed in collaboration with Dave Green Gardens.
Guests gathered around Catriona Robertson's stunning installation, enjoying sumptuous canapés and wine while being immersed in a succession of talks, introduced by our very own Anthony Thwaites – General Manager of Riverstone Kensington.
Catriona provided illuminating insight into mesmerising giant, worm-like sculptures - created using recycled newspaper-pulp and reclaimed metal scraps around London. Dave Green, from the Gold Medal-winning professional landscape and garden design practice, also shared some wonderful words.
To bring an end to a fantastic evening, Riverstone Partner, Jekka McVicar VHM, who has designed the herb gardens at the Riverstone residences, entertained the audience, sharing delightful stories of her Royal encounters throughout her career as "the queen of herbs", dating back to her very first exhibit at the show in 1993.

Find out more or book a viewing
Complete the form to receive further information or to book an
exclusive viewing of one of our Show Apartments.