Higher Than Everest Talk at Riverstone Kensington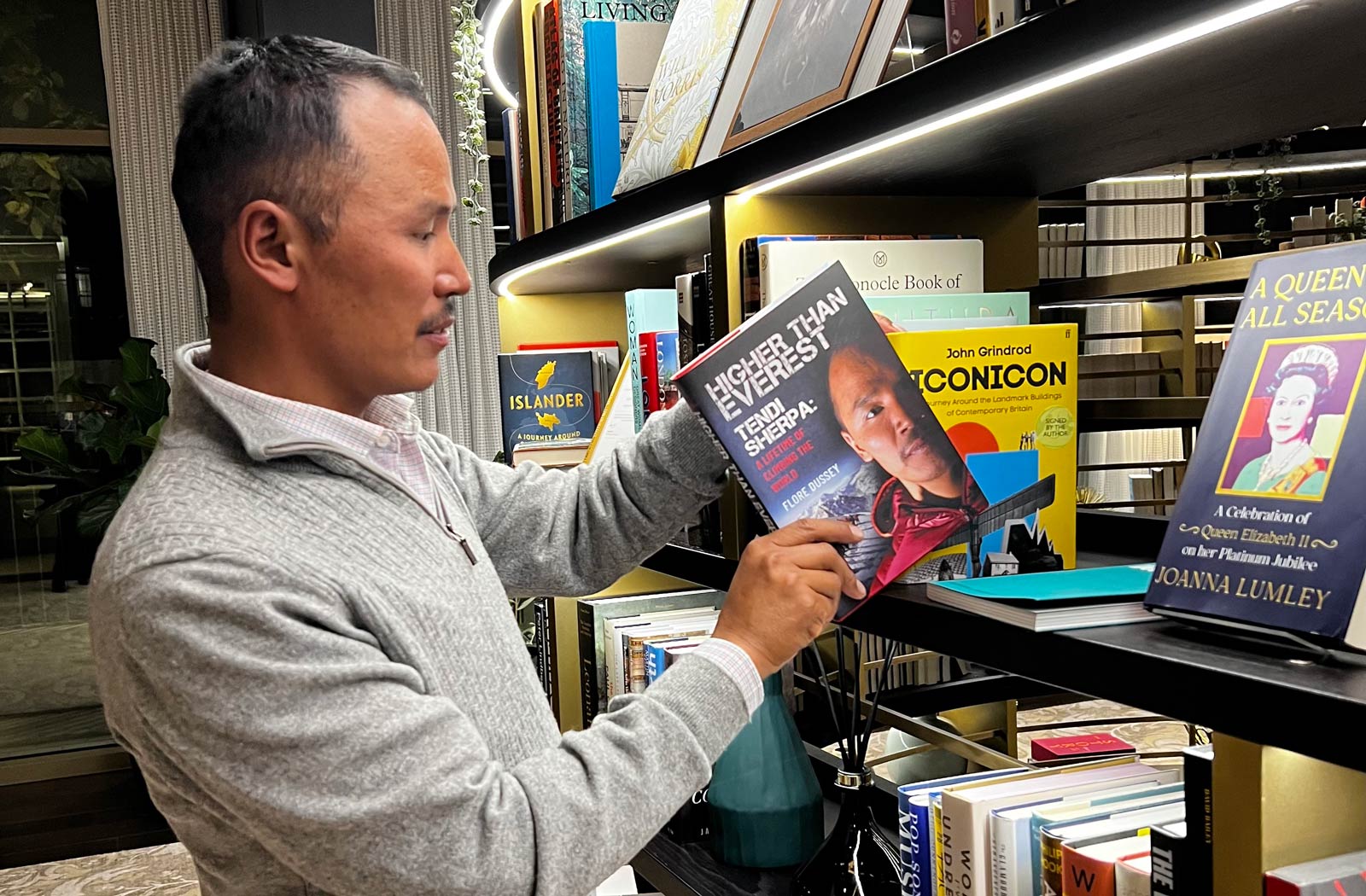 10 November 2022
Riverstone Kensington welcomed Tendi Sherpa, a Nepalese mountain guide who has climbed the highest peaks on the planet.
The evening commenced with residents, current and prospective, settling into the private cinema in Riverstone Kensington, followed by Tendi being introduced by Riverstone Chair Penny Hughes. Tendi greeted guests and began to tell us his story. As a former child monk, having been born in the sacred Buddhist village of Saisima, eastern Nepal, Tendi spoke about his attachment to Buddhism and its ancient rituals. We learnt of Tendi's past achievements such as his first climb of Mera Peak with his father aged 14, giving him the courage to climb Everest for the first time, just a few years later, at age 20. This first climb of Everest was highly influential as it secured his dream of becoming a professional mountain climber and guide.
Tendi referenced his book 'Higher Than Everest' which was available for guests to receive signed copies of. Speaking about his hopes for the future, Tendi informed us about the Tendi Sherpa Foundation which is inspired by his mission to bring education to the forefront of the village he grew up in, providing scholarships and sending 22 children to school every year.
The talk ended with guests conversing with Tendi, as he answered all questions that cultivated their interest.
The evening was a delight and Riverstone were pleased to host Tendi and watch the Riverstone community grow as guests socialised with one another and discussed the inspiring talk.
If you would like to know about any future events that we are hosting or to arrange a viewing of our Kensington residence, please call 020 8189 7244 or enquire below.

Find out more or book a viewing
Complete the form to receive further information or to book an
exclusive viewing of one of our Show Apartments.