Creating a Buzz about World Bee Day at Riverstone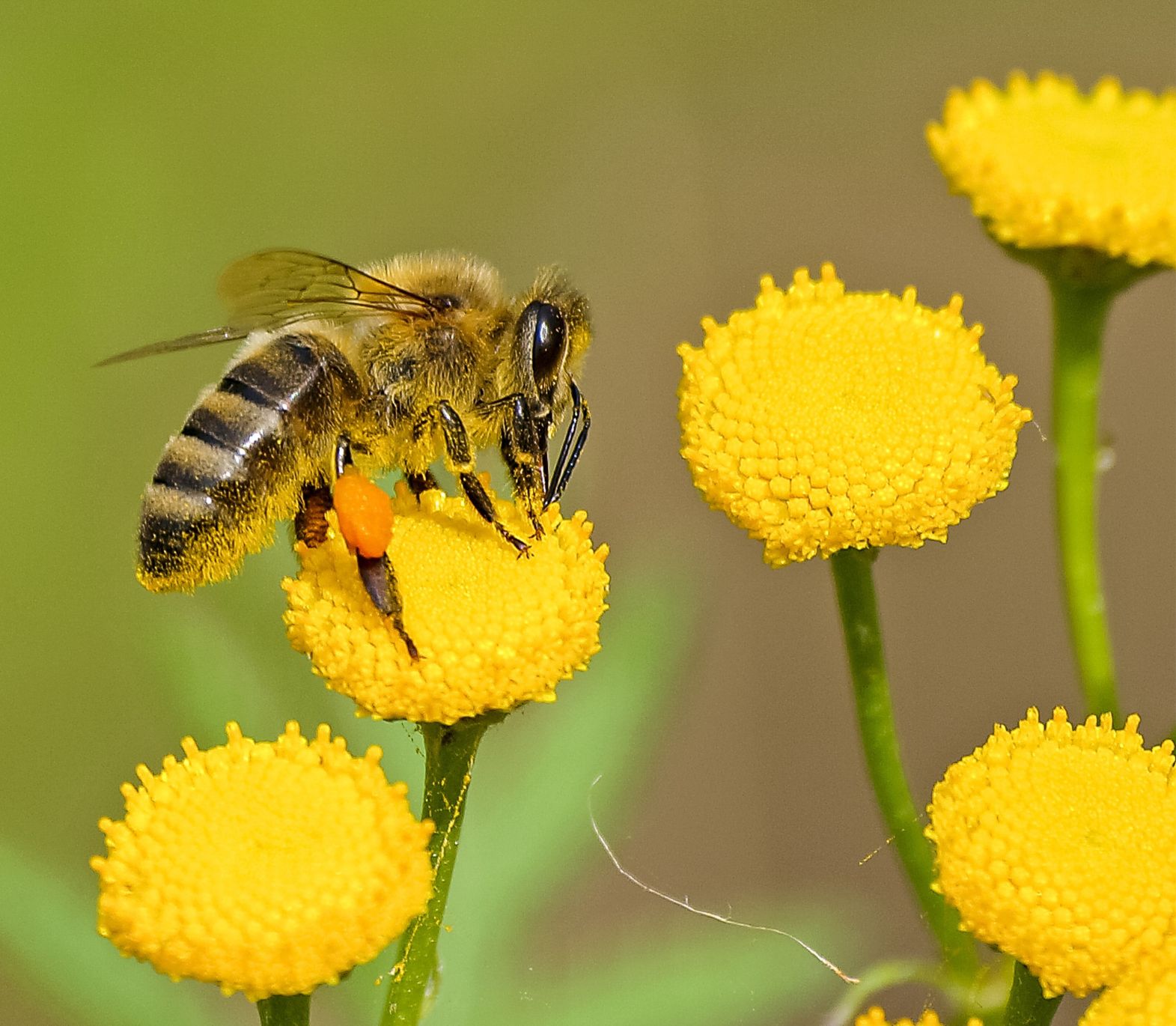 21 May
With spring in full swing, our residents are already enjoying seeing our outdoor space and gardens come to life as the weather gets warmer. At Riverstone, we are incredibly proud of our beautifully gardens, designed by renowned landscape designer and gold medal winner of RHS Chelsea Flower Show 2019, Andy Sturgeons. They provide the perfect place for residents to relax, entertain guests and take a stroll, all of which we know enhances health and wellbeing.
In addition to our main gardens, we also have our specially designed herb gardens, created by herb specialist Jekka McVicar (VMH) and her team of experts. These stunning displays provide our residents with fresh herbs to see and smell, as well as enjoy in their food when carefully selected by the chefs at our Maria G's restaurants, which is always a real treat.
World Bee Day took place on Saturday 20th May 2023, the birthday of Anton Janša, the pioneer of beekeeping, who was born in 1734. Highlighting the importance bees play in our ecosystem and helping people realise the need to protect our bees here in the UK, World Bee Day is something we like creating a buzz about here at Riverstone.
Our locations in London, in Kensington and Fulham, are dramatically improved by the green spaces we included in our design. City life must still embrace all that nature has to offer and we have ensured that our residents can enjoy outdoor living, just as they enjoy making the most of our indoor facilities.
With a focus on health and wellbeing, we know how much our residents benefit from our gardens, and we offer them the chance to work with Bryanne, our head gardener, if they'd like to get their hands dirty. Some residents joined us with green fingers, whereas some have participated in gardening with Bryanne as new pastime. Spending time outside in the fresh air, seeing plants grow and change with the seasons, is undoubtedly good for the mind, body and soul.
Conservation and supporting wildlife were part of our design brief and Andy has done an amazing job delivering garden designs that take these factors into account all year round.
We enjoy bees as regular visitors to our gardens and are grateful for the vital part they play. Bees and other fellow pollinators are responsible for the reproduction of 80-90% of UK plant species and seeing as bees are known to have been on earth for over 100million years, we think they deserve our continued respect.
With around 270 species of bees in the UK and approximately 20,000 species worldwide, they really are incredible creatures. World Bee Day helps to raise awareness of the importance of bees, and we are proud to support this event at Riverstone.
If you think our buzzing community and wellbeing focused style of later living could be just what you've been looking for, then come and explore our residences this spring. With 1, 2 and 3 bedroom luxury apartments for sale in both Kensington and Fulham, our unique approach to retirement living must been seen to be believed.
Contact Riverstone Kensington on 020 8189 7244 or Riverstone Fulham on 020 7349 1911 to arrange a guided tour, including our stunning gardens!

Find out more or book a viewing
Complete the form to receive further information or to book an
exclusive viewing of one of our Show Apartments.