5-minute Coffee Break with Fulham's General Manager Edward Young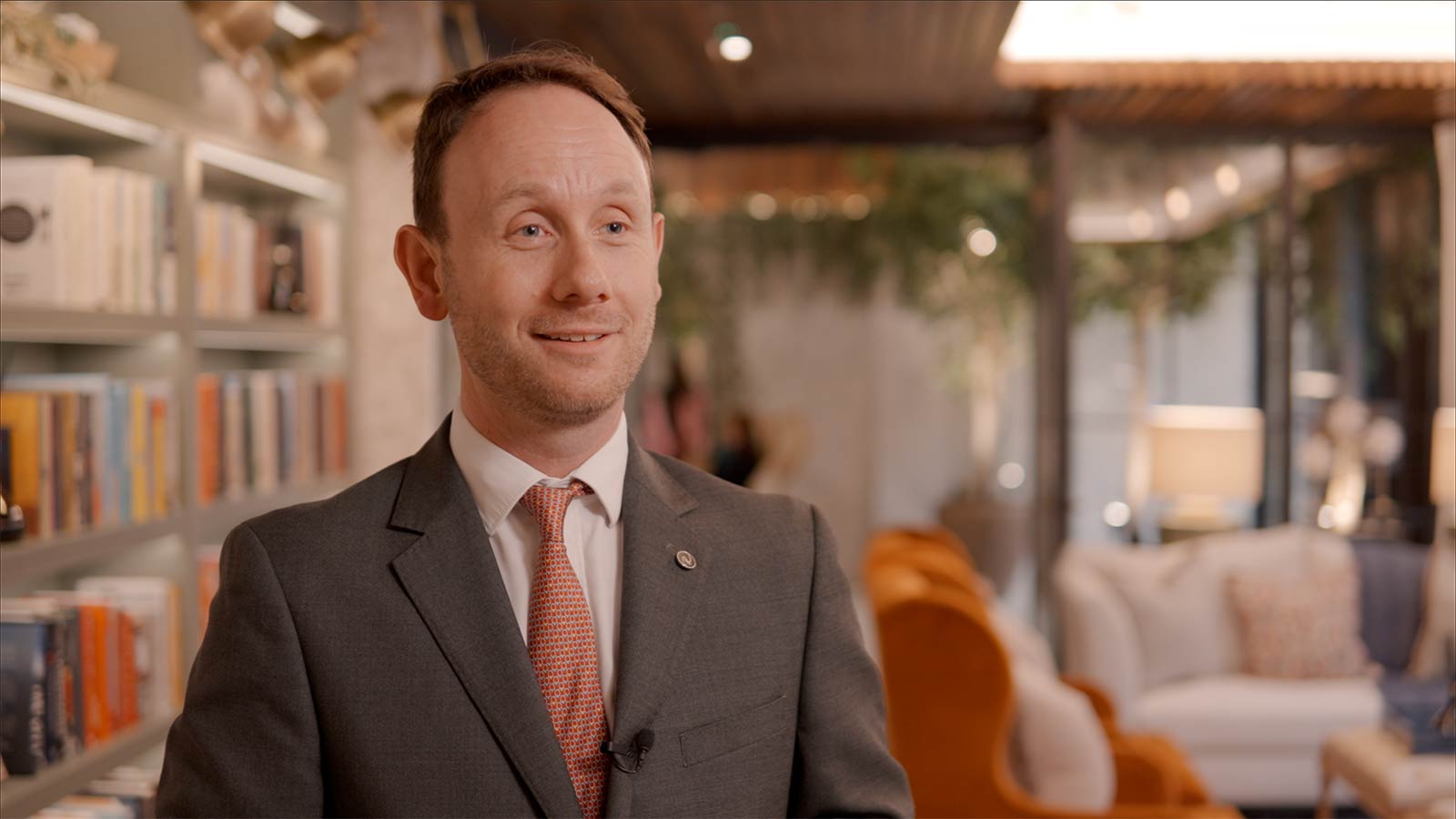 25 November 2022
Sitting in the latest Espresso Bar, we spent our Coffee Break with Edward Young, the General Manager of our most recent residence, Riverstone Fulham. Having just opened, Edward is busy making sure that the residents are having a smooth transition into their new apartments and enjoying all that the development has to offer.
Good morning Edward, can you begin by telling us what your role entails and what that means for the residents?
Good morning! Sure, my role is to ensure a seamless and comfortable environment for our residents and their visitors. I do this by considering how we build and enhance the community in all areas whilst making sure that the residents maintain their independence.
How did you begin your career in this field and why?
Having worked for several five-star hotel resorts and corporate trophy buildings around the world, the idea of bringing that level of hospitality to the over 65s in London seemed almost too good to be true, I had to be part of the team who are leading this exciting sector and setting the standards of service.
What attracted you to the role at Riverstone?
The company beliefs really resonated with me and it was great to see them demonstrated during the interview process. It was very clear that Riverstone were keen on ripping up the retirement rule book and carving out new and exciting ways to redefine later living, appealing to my sense of adventure.
What do you enjoy the most about Riverstone?
I love working with professionals in various fields that make everything from design, to service and approach look effortless. I also love and look forward to the wide ranging and unusual conversations with our residents. People's stories are fascinating.
What sets your role apart from past experiences?
My role at Riverstone allows me to apply skills learnt from other roles, from building high performing teams from scratch, to creating a luxurious homely environment for our residents with thought, care and attention to detail.
Could you tell us any success stories to date?
It is a little early for the true success stories, however seeing Riverstone Fulham move from a beautiful building to a residence over the last few weeks has been magical.
If you would like to arrange a tour of our latest Fulham residence, please call 020 7349 1911 where a member of our team will be happy to assist you.

Find out more or book a viewing
Complete the form to receive further information or to book an
exclusive viewing of one of our Show Apartments.