A Taste of Riverstone: Champagne Brunches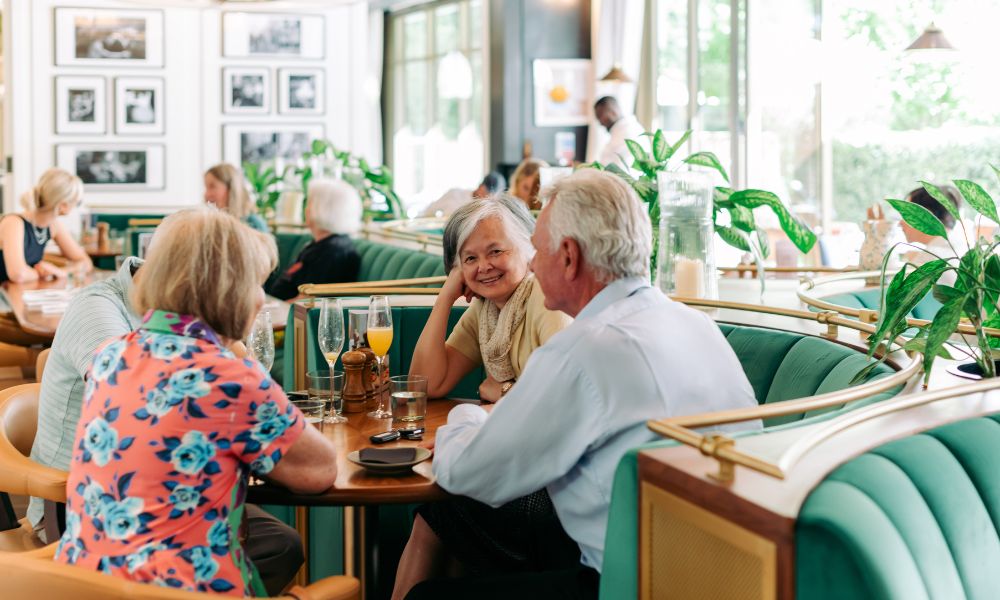 1 October
At the core of our residences lies a vibrant community. Due to popular demand, every week we offer a chance for prospective residents to join us for a Champagne Brunch events.
Hosted at our Bar and Restaurant, Maria G's, the brunch features a menu curated to delight the senses. From indulgent eggs benedict to smoked salmon and freshly baked muffins and of course, Champagne.
Beyond the dishes, the event is a gateway for prospective residents to engage with our, residence teams and other like minded people. It provides an intimate setting where questions, concerns, and aspirations find a voice, offering individuals insight on what Riverstone has to offer.
Following brunch, an optional short-tour offers a firsthand glimpse into the meticulously designed residences, ensuring that curiosity transforms into a deeper connection. This personalised approach, tailored to your individual needs, has made the brunch a beloved staple in Riverstone's calendar of events.
To attend one of our weekly champagne brunches at both Riverstone Kensington and Riverstone Fulham, please do contact us on:
Riverstone Fulham
This email address is being protected from spambots. You need JavaScript enabled to view it.
020 7349 1911
Rverstone Fulham
This email address is being protected from spambots. You need JavaScript enabled to view it.
020 8189 7244

Find out more or book a viewing
Complete the form to receive further information or to book an
exclusive viewing of one of our Show Apartments.