The benefits of yoga for 65+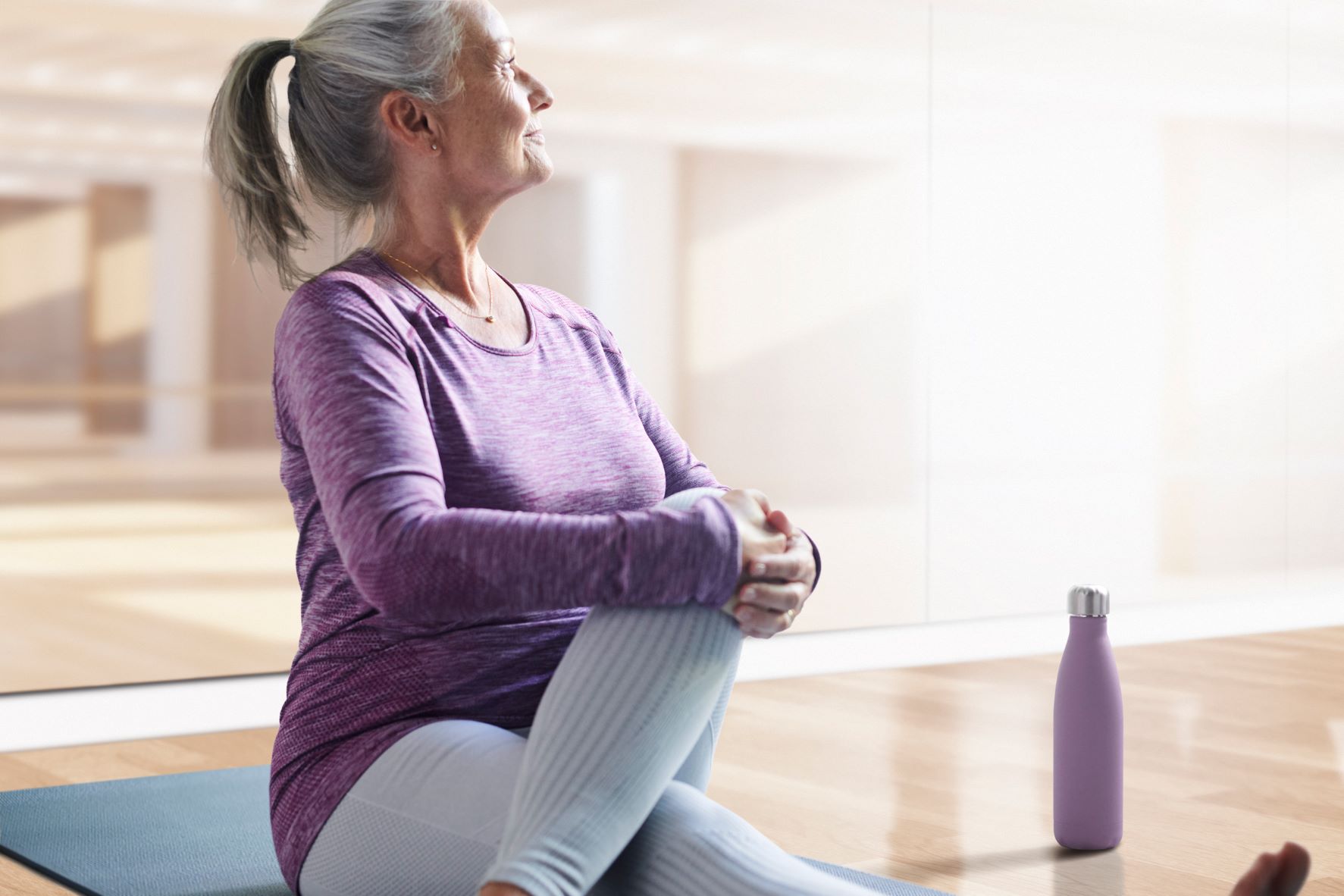 21 January
Yoga is a holistic series of movements that have been developed over centuries, having started in India and now practised world-wide. Yoga has become increasingly popular due to its accessibility and adaptability for all ages. Initially created as a Hindu ritual to help focus on one's peace of mind, practitioners have found that yoga has a myriad of health benefits, ensuring both physical and mental wellbeing for all ages.
Yoga encourages gentle movements that use each muscle of the body in a less intensive manner than running or cycling. Improving mobility with this practise gradually builds strength and reduces the chance of injury as well as contributing to the management of joint pain. In finding better balance, one is less likely to fall and injure themselves. Naturally, with the constant range of movements, yoga is guaranteed to make the body more flexible whilst strengthening core muscles. Evidence shows that yoga ensures a better quality of sleep, as with any work out, an improvement of ones sleeping schedule is guaranteed but the gentle and relaxing breathing techniques of this practice, known as 'Pranayama', help greatly too. Due to such relaxing techniques, those who practice yoga often feel more at peace and less stressed. During sessions, each member of the class is taught mindfulness; how to become aware of their thoughts and emotions, delving into the sanctuary of their mind in connection with oneself.
Downward dog is one of the most well-known poses stretching the hamstrings and calves whilst building strength in the shoulders. The mountain pose is another crucial movement, engaging the quads and aligning the body, improving balance, posture and breathing. The triangle pose offers strength in the thighs and hips, tones the knees and ankles whilst promoting flexibility and balance.
Attending yoga classes is a great way to remain social as well as a safe option of exercising. Alternatively, there are many online videos available to practice the series of movements, known as 'Asana', at home. All that is needed is a comfortable mat in a clear space.
Fortunately, yoga is part of the selection of exercise classes available at Riverstone and continues to have a great response from residents. Classes are available to book via the app or in contact with Annie-Celeste Taylor, our Fitness and Spa Instructor.

Find out more or book a viewing
Complete the form to receive further information or to book an
exclusive viewing of one of our Show Apartments.