Riverstone hosts exclusive event at Saatchi Gallery
03 May 2022
The carefully curated show featured over 200 pieces of work that demonstrate scientific accuracy, technical skill and aesthetic appeal. This year's annual RHS Botanical Art & Photography exhibition saw former Gold medal winning exhibitors show work alongside artists exhibiting for the first time. Charlotte Brooks, Curator at the RHS spoke to guests about the meticulous selection process that goes into selecting exhibitors to ensure that each drawing, painting and photography is a beautiful and accurate representation of our natural world.
The botanical drawings and photographs provide an exquisite viewing experience and the perfect backdrop to an event attended by over 140 people.
Working alongside London's well-loved cultural assets is an incredibly important part of Riverstone's ethos. As part of this, Riverstone recently became a Corporate Patron of Saatchi Gallery and supports the Gallery in broadening access to contemporary art. Supporting the RHS Botanical Art & Photography exhibition represents a perfect alignment with Riverstone's commitment to providing gardens at each residence that offer horticulturally rich and seasonal landscapes that residents can interact with all year round.
Riverstone's Chair, Penny Hughes spoke about the experience future Riverstone residents will have following the opening of Riverstone's first residence in Kensington this June and later in the year the Fulham residence. Penny highlighted the exceptional amenities, from a neighbourhood restaurant and spa facilities to a library and fitness studios being provided alongside the apartments at each residence.
The evening was a wonderful occasion to meet residents who will be moving in later this year and to meet those who are considering a move to a Riverstone residence.
For more information about Saatchi Gallery and upcoming exhibitions visit: www.saatchigallery.com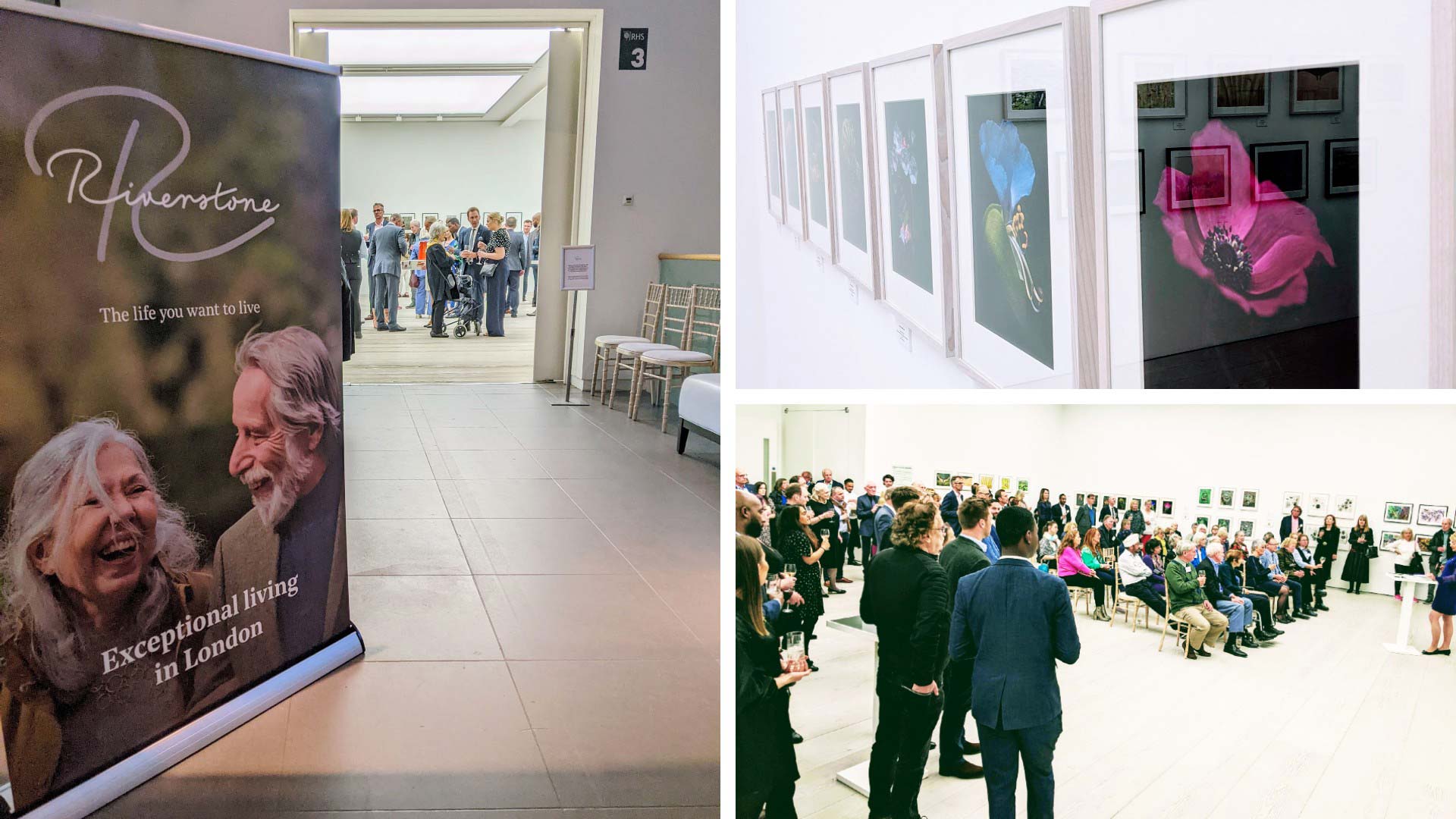 Find out more or book a viewing
Complete the form to receive further information or to book an
exclusive viewing of one of our Show Apartments.