Riverstone unveils fresh new approach to the over 65s sector with the appointment of a Well-being Director and introduction of a Well-Being Specialist Group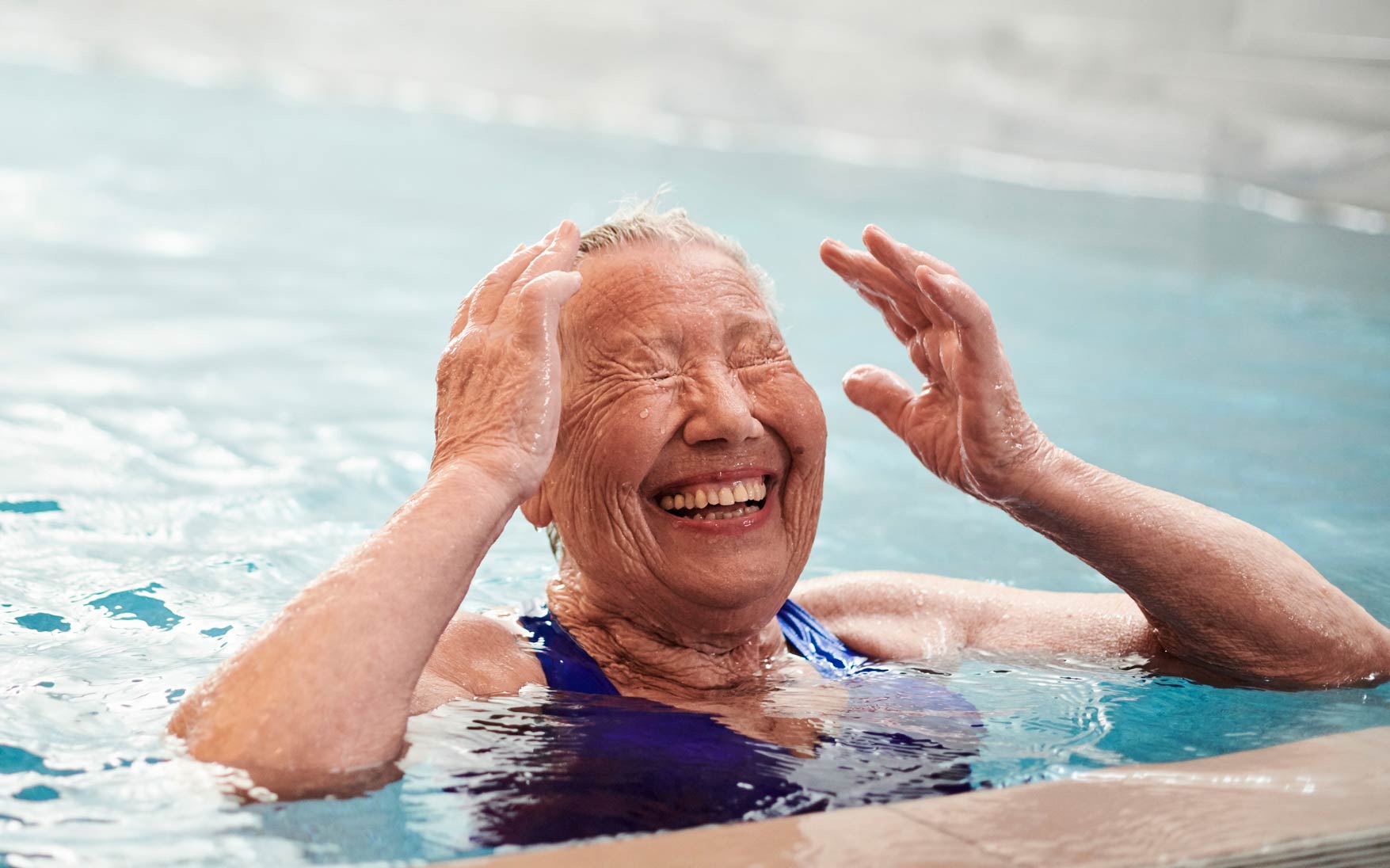 1 March 2021
Riverstone, a leading developer offering exceptional living for those over 65 in prime London locations, has today announced the appointment of a Well-being Director alongside the creation of a well-being specialist group. Riverstone is advocating a preventative approach to foster living well for longer, which includes creating beautiful spaces, social interaction opportunities, intergenerational activities and modern lifestyle medicine practices, all known to support longevity and better physical health and mental well-being.
Dr Zoe Wyrko, a consultant geriatrician, will join Riverstone in March as the newly appointed Well-being Director; she will also join the Executive Team. She brings a wealth of knowledge and experience to the role that is centred on delivering a holistic approach to well-being across all avenues of the Riverstone business adopting a positive and considered energy for both residents and Riverstone colleagues. Zoe boasts an impressive resumé; prior to joining Riverstone she was the Medical Director for Out of Hospital Services at the University Hospitals Birmingham and Special Advisor on Older People to Birmingham and Solihull Sustainability and Transformation Partnership. In addition to being a visiting Professor to the Aston University Research Centre into Healthy Ageing she also joined a panel of experts on Channel 4's award-winning documentary "Old People's Home for 4 Year Olds" and "The Restaurant That Makes Mistakes" which focused on dementia.
Well-being sits at the heart of the Riverstone experience to deliver high-quality London living for the over 65s. Its soon-to-be launched residences at Riverstone Fulham and Riverstone Kensington are located in highly desirable, urban locations designed to help encourage community living and neighbourhood participation offering residents the ability to enjoy an independent lifestyle in an engaging and stimulating environment.
Both locations will provide residents with the opportunity for learning, growing and interaction across generations. The idea is looking at more than just healthcare, it's about living well, such as nutrition, lifestyle choices, staying active and maintaining a sense of purpose.
In order to achieve this, Riverstone will be hosting nutritionist educational events, cookery demos, pranayama and mindfulness sessions. From a social perspective, there will be plenty of selective interaction points such as film showings, walking clubs, the resident-curated 'memory couloir' and wine events. And, to engage with the wider community, Riverstone will partner with local businesses, play host to brocantes and farmers markets, and develop relationships with local education centres to offer learning support.
The well-being specialist group comprises leading healthcare professionals:
Dr Salma Mirza, GP: Dr Mirza is a General Practitioner in Hertfordshire, working both for the NHS and private sector, with a particular expertise in Lifestyle Medicine. Dr Mirza believes in a holistic approach to achieving well-being and health, through the optimisation of nutrition, sleep, movement and mental wellness.
Dr Michael Pelly, Consultant Physician: Dr Pelly has over 25 years of experience as a hospital consultant at the Chelsea and Westminster Hospital. Specialising in general medicine, he treats acute and long-term illnesses in all ages, from young adults to the elderly and is a Lead Clinician in stroke medicine. Interests include cardiovascular and cerebrovascular risk factors and epidemic control which has seen him play an active role in setting up an international trial into treatments against COVID 19.
Dr Peter King-Lewis, GP: Dr King-Lewis is a Private General Practitioner in Central London with more than 25 years' experience running his own practice. Dr King-Lewis is the founder and CEO of OfficeGP Ltd, providing Primary Care in the workplace. He is Chair of the Medical Advisory Board of The Good Care Group and Past President of The Independent Doctors Federation.
Dr Paul Zollinger-Read CBE, GP: Dr Zollinger-Read CBE has more than 25 years' experience as a General Practitioner in the NHS. Dr Zollinger-Read CBE was the CEO of five NHS Primary Care Trusts and held the post of Global Chief Medical Officer at BUPA for seven years and remains a non-executive director. Dr Zollinger-Read CBE will chair the Quality Committee for Riverstone.
Jason Leek, Chief Executive Officer at Riverstone, said: "At Riverstone, we want to take a proactive approach to our residents' well-being with an emphasis on prevention. Our commitment to well-being is infused into every aspect of the design, development, hospitality services and bespoke care at Riverstone locations. We want to offer our residents a more active way of staying healthy but also provide them with access to healthcare should they need it. Zoe and our well-being specialists will support this work with their wealth of knowledge across multiple disciplines, helping to develop environments that maximise well-being."
Dr Zoe Wyrko, added: "As a Consultant Geriatrician, my career has focussed on healthcare for older people, and particularly around how services can integrate through the health and social care systems. Riverstone offers the opportunity to proactively influence the environment in which people live which can have a huge impact on health. I look forward to working with the team and our well-being specialists to deliver an engaging and supportive place to live which is very much part of the wider community and is aimed at promoting positive emotions."
Riverstone has two major sites in London under construction, in Fulham and Kensington, which are due for completion in 2022. It is establishing a portfolio upwards of 10 sites in prime London locations and has a near-term pipeline of several further sites.

Find out more or book a viewing
Complete the form to receive further information or to book an
exclusive viewing of one of our Show Apartments.