Riverstone Kensington Grand Opening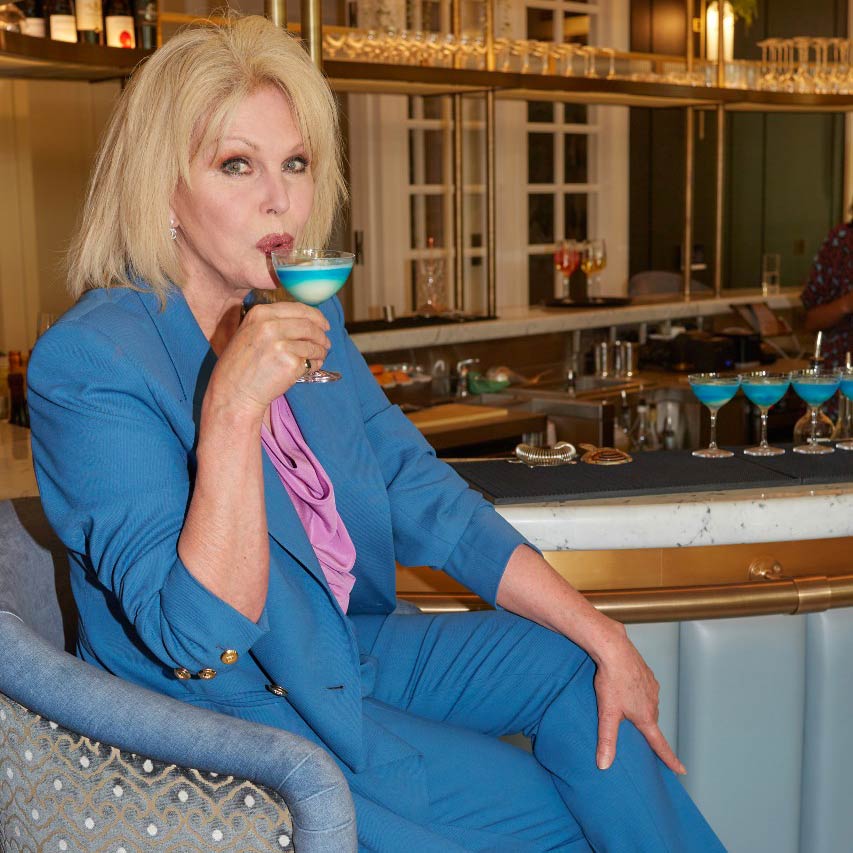 22 June 2022
As the sun shone down onto the landscape gardens, guests explored the plants and herbs placed by award winning horticultural expert, Jekka McVicar. Accompanied with a cocktail, guests moved through the library into Maria G's, the newly opened neighbourhood, Italian restaurant and bar.
With a canapé menu set by acclaimed chef Robin Gill, the cuisine offered by Maria G's exceeded every expectation. Reflecting on his time working in the South of Italy in the fishing village Marina Del Cantone, the beauty of Gill's nostalgia transported us to the Mediterranean coast as we dined on a Vegan Courgette and Basil Tartlet, a luxurious blend of Taleggio di Capra bathed in London Honey alongside a creative canapé of Sage and Anchovy Fritti and a glorious dish of Penzance Red Mullet complemented by Amalfi Lemon and Wild Fennel, amongst many more.
In another ode to Italy, Prosecco topped with Orange Bitters, Sherry, Cocchi Americano and Lemon Sherbet were combined to make the official Riverstone Signature Cocktail named the 'Amalfi Spritz', a refreshing Riverstone staple. As residents continued to introduce themselves to one another, the room was serenaded by Sandra Lambert, a pianist from the Royal Philharmonic Orchestra whose wonderful career includes playing for the Royal family.
Riverstone Chair Penny Hughes officially greeted guests as she celebrated the opening of the residence which is continuing to bring a community of people together who are passionate about later living, in the most beautiful way. The mission is evident as Riverstone is truly 'redefining retirement'. Followed by Paul Pheysey, Julian Mercer and Paul Vesty, the founders of Riverstone shared their vision and passion in delivering a best in class residence.
Joining us on this special day was British actress, activist and author Dame Joanna Lumley. As an avid believer that age is just a number, Lumley found time away from her busy schedule to support our creation of Riverstone Kensington. Commencing with an inspirational speech about living life to the full at any age, Joanna referred to aging as 'climbing a large hill' that is 'absolutely thrilling because up here, you can see everything, and life seems as sweet as can be'. As we joined together to toast to the launch of Kensington, Joanna celebrated what she refers to as 'a rebel spirit of freedom', in assurance with guests that their children need to know how well they are doing and how Riverstone leads with full support on the joyous journey to the top of the hill. In agreement with our guests, Joanna smiled as she confessed that 'I've never fallen in love with a place so fast as coming through the doors of Riverstone'.
Moving to the bar, Joanna introduced us to her signature bright-blue cocktail, which we now call at Riverstone 'The Lumley', inspired by Sir Ranulph Fiennes and his Antarctic expedition. The secret recipe was divulged – simply pour a dessert spoonful of Blue Curaçao over a scoop of lemon sorbet and top with vodka. Joanna quipped, 'two of these and you'll forget your name', as she leaned against the exquisite marble bar and chatted to guests.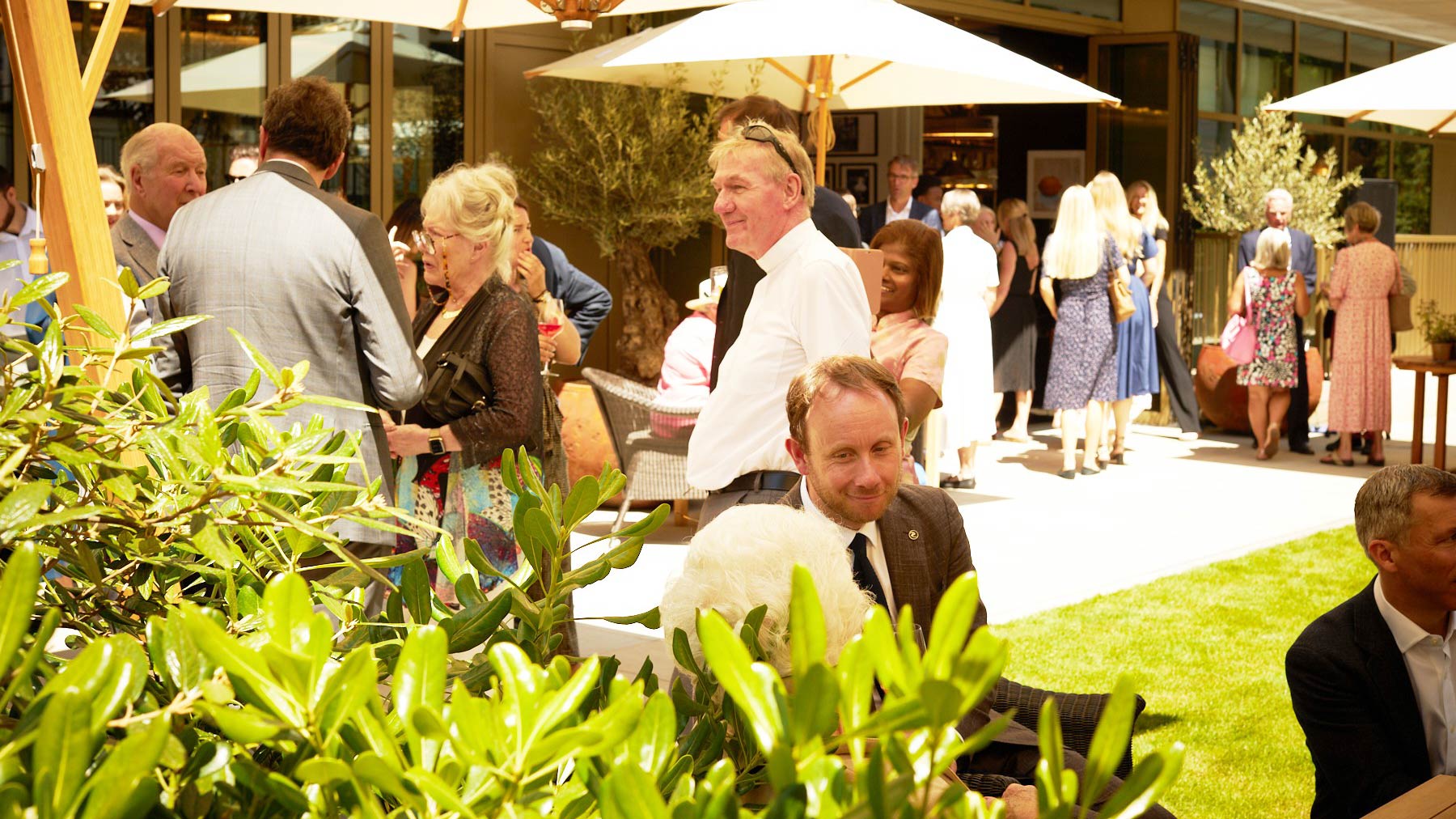 During the event, we offered tours of the residence, enabling guests to visit the grand private cinema, experience the serene energy of the well-being and spa facilities as well as the fitness and art studio led by our highly talented and supportive team. Alongside the amenities, guests were presented the show apartments. Each apartment is fitted with bespoke interior design features created by Honky Designs and complemented by an abundance of natural light shining in from the private terraces.
As guests were accompanied to the exit, ready to be transported home by Sherbet Taxis, team members thanked each one for their support and gifted them a sustainable Riverstone tote bag. Inside, guests were offered a plant from Jekka, a blend of our aromatic Riverstone coffee in collaboration with Hej, a bottle of Olive Oil; a staple of Maria G's and a signed copy of 'A Queen for all seasons' Dame Joanna Lumley's latest book.
Shannan Hodgson, Chief Marketing Officer commented 'Following our first opening, the Riverstone team reflect and truly thank each guest who attended the launch yesterday and to the many others who have shown their support and continue to do as we embark on this wonderous journey of redefining later living, together".

Find out more or book a viewing
Complete the form to receive further information or to book an
exclusive viewing of one of our Show Apartments.