Riverstone partner, Sherbet, The Electric Taxi Co. provides co-branded black cab for Riverstone Kensington Launch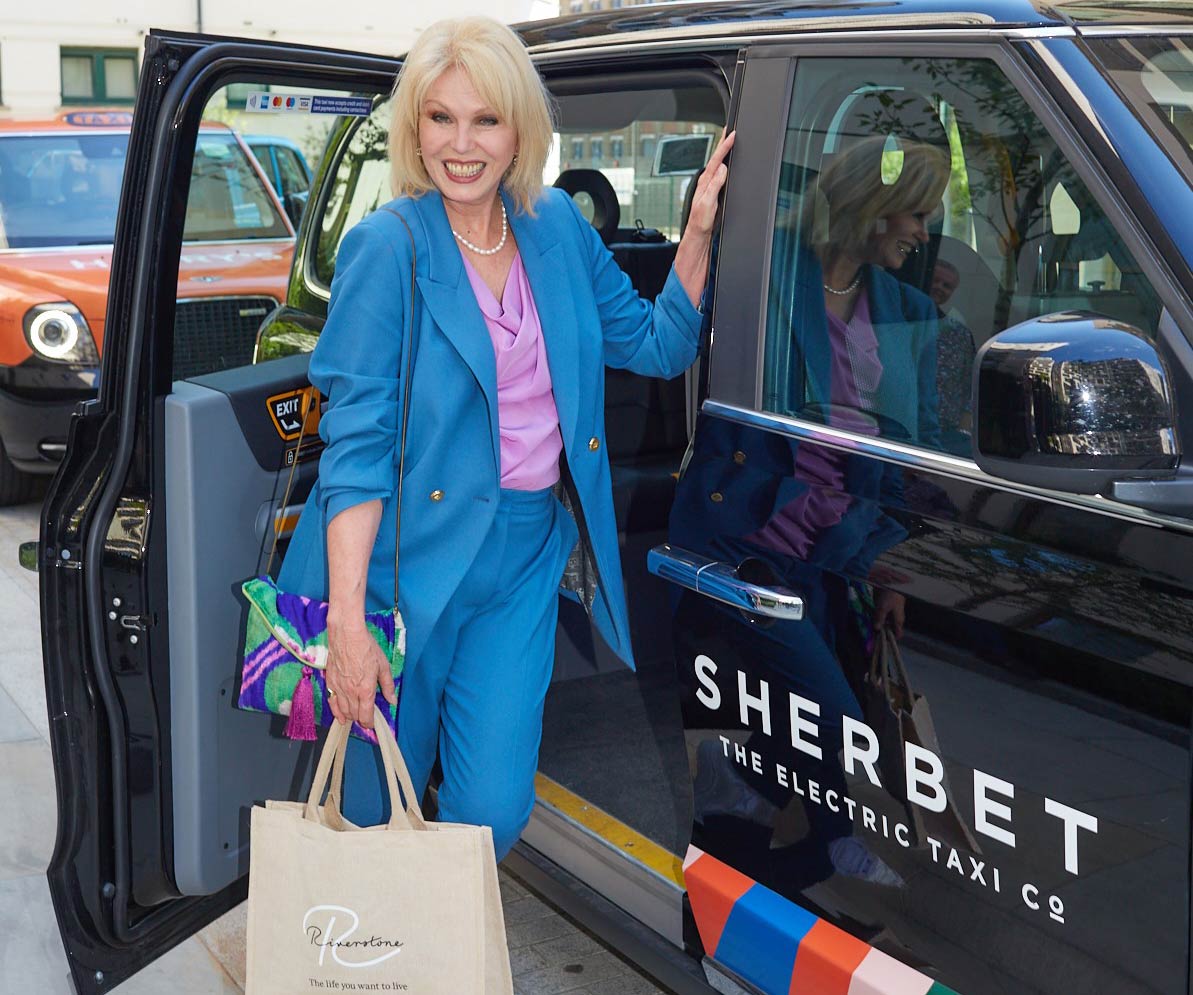 3 August 2022
Riverstone is passionate about sustainability, that's why Sherbet, the Electric Taxi Co. was the natural choice when looking for an emission-free taxi company to transport our residents around London. Sherbet is a family-run business whose sustainable ethos aligns with our own and ensures great care in each aspect of the journey. Riverstone, prides itself in great attention to detail, making sure nothing is missed, and it is a delight to see that Sherbet has the same mission in mind.
Sherbet is the fastest growing electrical taxi company in London and each driver is carefully selected and licensed by TFL, having completed a four-year knowledge test. Sherbet's aim, therefore, is for each passenger to relax and know that their driver can adapt quickly to traffic and route changes, with the ability to arrive at the destination on time. Sherbet black cabs can use bus lanes and have other advantages on the roads such as being able to access the barrier at Imperial Wharf, which many other providers do not enjoy.
Our first outing with Sherbet was at the official launch event at our Kensington residence. Joining us on this special day was British actress and author, Dame Joanna Lumley. As guests socialised with our signature Amalfi Spritz, Dame Joanna arrived safely, in a co-branded Riverstone/Sherbet black cab, which transported her from her London home to our residence at Coe House.
Sherbet works closely with the local community and communicates with the utmost respect and a high level of customer service, making sure that each customer leaves feeling happy, another reason why Riverstone are delighted by this partnership.
We are happy to share that bookings can be made through the Riverstone app or through the Concierge team, so residents can re-imagine the London black experience and start their emission-free journey today.
For more information, please visit Sherbet London | The Finest Electric Taxi Service In London

Find out more or book a viewing
Complete the form to receive further information or to book an
exclusive viewing of one of our Show Apartments.