Riverstone hosted an exclusive tour at Saatchi Gallery to celebrate the 150th anniversary of Tiffany & Co. in London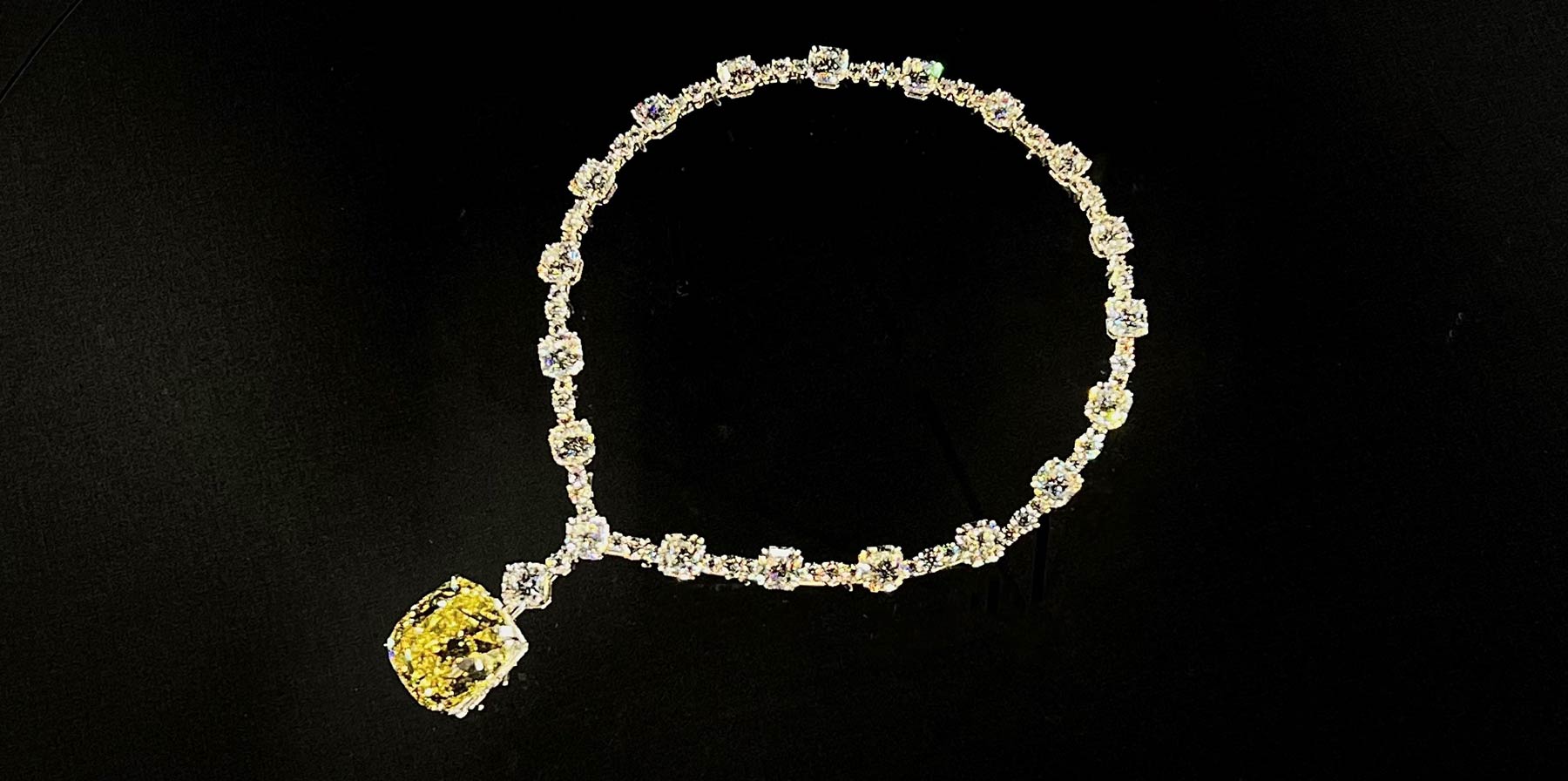 3 August 2022
Guided by a Tiffany docent, Riverstone joined Saatchi Gallery in celebrating the 150th anniversary of the world's largest purveyor of diamonds, Tiffany & Co. The exhibition was titled 'Vision & Virtuosity', an ode to the two core values that have driven the brand since opening in 1837, in New York City. Riverstone guests were able to view over 400 objects from the archives of the Maison, with visual chronicles exhibiting their journey from archival high jewellery to their recently acquired 'Empire Diamond', to their current influence in pop culture and beyond. Of course, it would not be a Tiffany exhibition without exploring the influence of the world-renowned movie 'Breakfast at Tiffany's'.
'Vision & Virtuosity' was categorised into seven chapters. As guests moved through the exhibition, they explored each chapter as a different theme central to the identity and development of Tiffany & Co. One chapter was dedicated to the annual Blue Book high jewellery collection, whilst another was centred on Tiffany's heritage in love and commitment, having introduced the iconic Tiffany® Setting engagement ring in 1886. As the grand finale of the exhibition, guests witnessed the impressive 128.54-carat Tiffany Yellow Diamond, one of the largest yellow diamonds that has ever been discovered. The Tiffany Yellow Diamond is such an iconic and exclusive piece, that it has only been worn by four women since being discovered in 1877, one, being Audrey Hepburn.
The exhibition was a great success for our Riverstone guests as they were able to experience the rich heritage in the comfort of the Kensington and Chelsea borough, a stones throw away from the Riverstone Kensington residence. Guests were able to learn about the extraordinary story of one of the oldest luxury jewellers, bridging tradition and modernity through a long-standing heritage of craftmanship.
For more information about Saatchi Gallery and upcoming exhibitions visit: www.saatchigallery.com

Find out more or book a viewing
Complete the form to receive further information or to book an
exclusive viewing of one of our Show Apartments.