Showcasing Riverstone's approach to wellbeing and health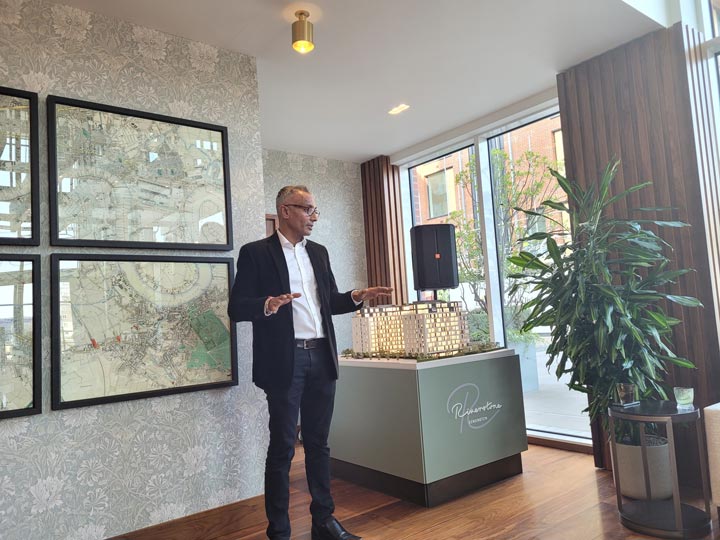 31 March 2022
Riverstone recently welcomed a group of existing and prospective residents to Riverstone Fulham to hear from a team of experts about the positive and proactive steps that can be taken to promote good health and activity.
Riverstone's Well-being Director, Dr Zoe Wyrko opened proceedings, explaining how the event would showcase Riverstone's ground-breaking approach to well-being. Joining her was a team of qualified experts and Riverstone healthcare partners, who are all leaders in their field.
Wellbeing is a cornerstone of the Riverstone offer, which ensures that any healthcare that might be required is joined up and easy for residents to access, from preventative lifestyle adjustments through to support in accessing the best medical support.
Riverstone's Non-Executive Director Dr Natalie-Jane Macdonald explained that older people predominantly want to remain autonomous and independent and that extending these "healthy life years" is the ultimate goal. She accentuated the role of healthy relationships, community and the home environment in achieving healthier outcomes, through the provision of carefully designed and adaptable spaces.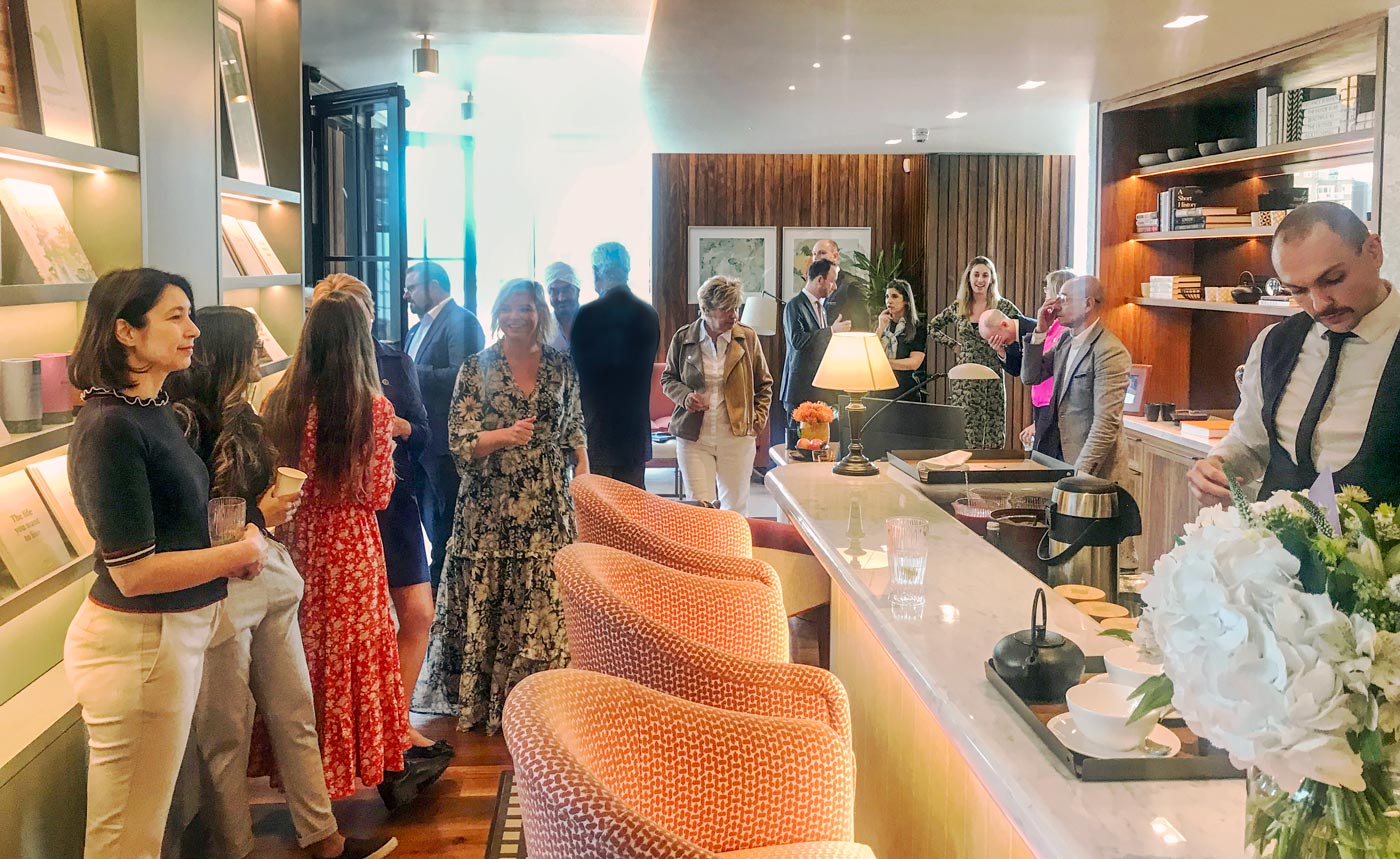 Lilly Meikle, an artist and art psychotherapist described how artmaking, particularly in groups, can help people to build a more positive narrative around their lives. Lilly spoke about the intersection between art, healing and public health, with art therapy being particularly helpful for emotional health and support with various transitions throughout life.
Dr Anshumen Bhagat, Founder of GPDQ, a leading provider of private primary care, outlined how the focus will be on providing on-site GP consultations and other supportive services. He also explained how GPDQ will support the Riverstone Well-being Ambassador in providing an annual Health and Wellbeing Checkup for all residents. This review will be proactive and holistic, including screening for common conditions, as well as looking at wider elements such as fitness and lifestyle.
He was followed by Monica Bhojani, a Sports Therapist and director at R&D Physio, a world-class physiotherapy practice which operates under the ethos 'movement is medicine'. Monica shared details of some the wide range of services they offer to clients, including those which promote healing of muscles and joints which can mean the difference between being active and pain free, or needing a knee or hip replacement. She gave inspirational examples of clients who have been able to continue in their hobbies and preferred types of exercise into their 90s with appropriate training and movement screening. R&D Physio will be working with the Riverstone well-being team and supporting the Fitness Instructor, as well as offering movement workshops and physiotherapy to residents.
Every person's healthcare journey will be different and require personalisation. However, this event demonstrated that through a broad range of support and services, residents can look forward to being 'as fit as you can be, right now.'

Find out more or book a viewing
Complete the form to receive further information or to book an
exclusive viewing of one of our Show Apartments.