Adaptable and independent living at Riverstone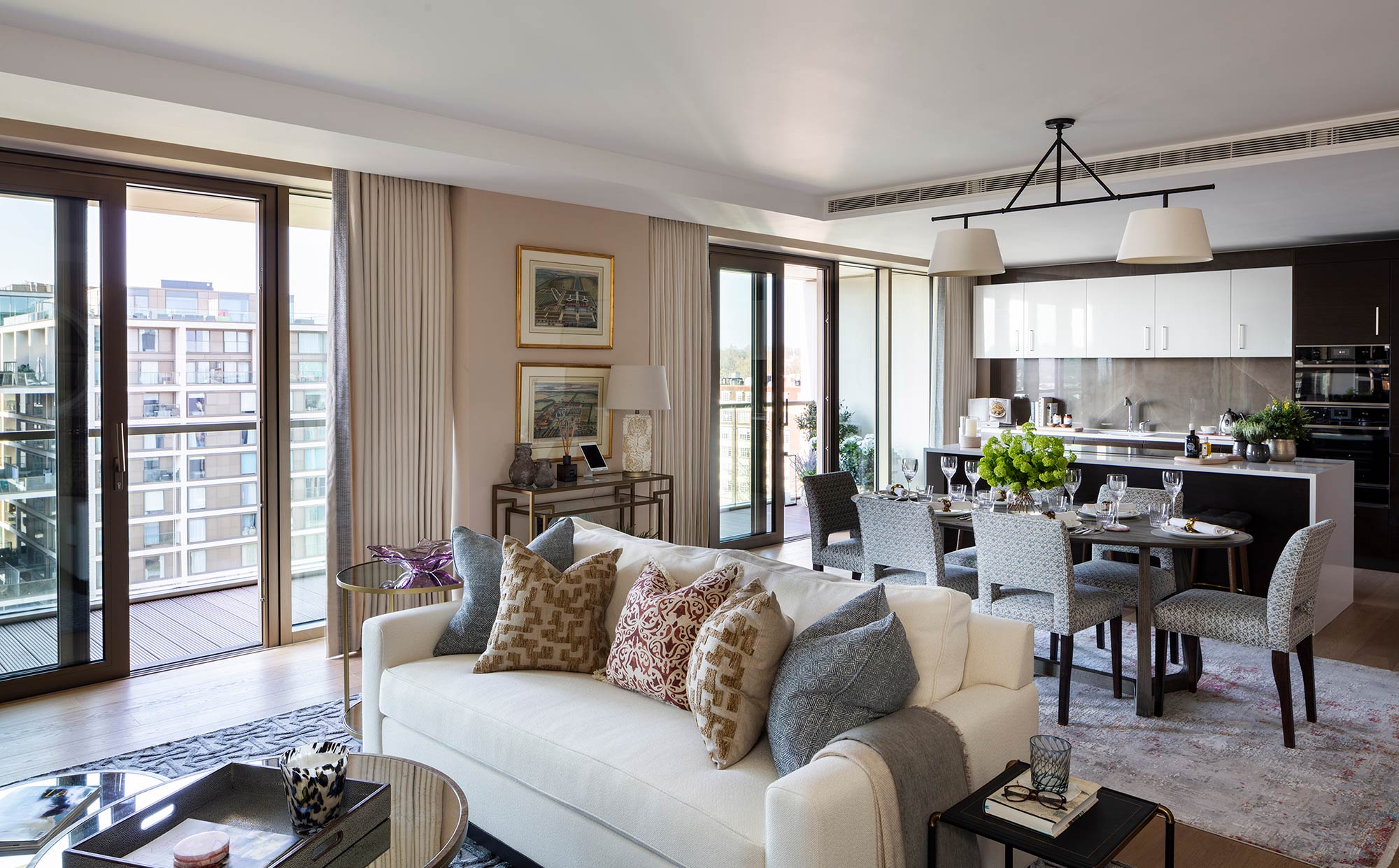 19 January 2022
Our focus at Riverstone is to offer people choices for their future that are unlike anything else available in London. We understand that a sense of independence and well-being at home sits at the heart of this. The right adaptations, delivered through our professional and friendly service, will ensure that our residents have the right features in place to support their needs, at any stage.
To ensure that apartments are adapted to individual needs, Riverstone experts adopt a simple careful step-by-step approach to ensure that all physical, sensory or neurological challenges are considered. This is a collaborative process and all learnings are taken into account, for example how things will operate or how discreet the designs will be, before recommendations are put forward.
Riverstone residences are built to the Homes for Life standard – a set of 16 design criteria which ensure any necessary adaptations are straightforward to implement.
Interiors include a range of functional details and accessibility features, seamlessly integrated into Riverstone's beautifully designed spaces. In addition to spacious, open plan living, the apartments benefit from wider doorways and corridors, with the option of multiple fixtures and fittings that have been subtly redesigned to provide life-enhancing and safety features.
Every Riverstone apartment already benefits from generously sized bathrooms that are ergonomically designed with slip-resistant flooring tiles. Potential adaptations to provide extra protection include addition of horizontal and/or vertical grab rails and a fold-down shower seat. Bathrooms retain their elegance with adaptations that match the design specifications of other features within the room.
In the kitchen, there are multiple possible adaptations to facilitate easy access to storage units and preparation areas. For ease of functionality, there is an option to motorise some or all sliding wall units, the island worktop and sink unit.
Additional reassure is provided by a personal alarm system, with (a) stylish and discreet method(s) to connect with the residence's 24-hour concierge team. Consideration has been given to light levels throughout the apartments at any time of day, full height glazing maximising natural daylight.
Fusing health and well-being with meticulous design, Riverstone offers residents an exceptional living experience which is adaptable to fulfil their every need.
Our Locations
Riverstone Kensington
A selection of outstanding 1, 2, 3 bedroom apartments and a limited number of 4-bedroom apartments available in Eliot House, rich in contemporary architecture and design details. Located in one of London's most sought-after neighbourhoods.
Riverstone Fulham
A range of beautifully-appointed contemporary 1, 2 or 3-bedroom apartments, designed with a fine balance of textures and materials. Situated in an impressive Thames-side location in Fulham.

Find out more or book a viewing
Complete the form to receive further information or to book an
exclusive viewing of one of our Show Apartments.