Riverstone to support the RHS Botanical Art & Photography Show 2021 in partnership with Saatchi Gallery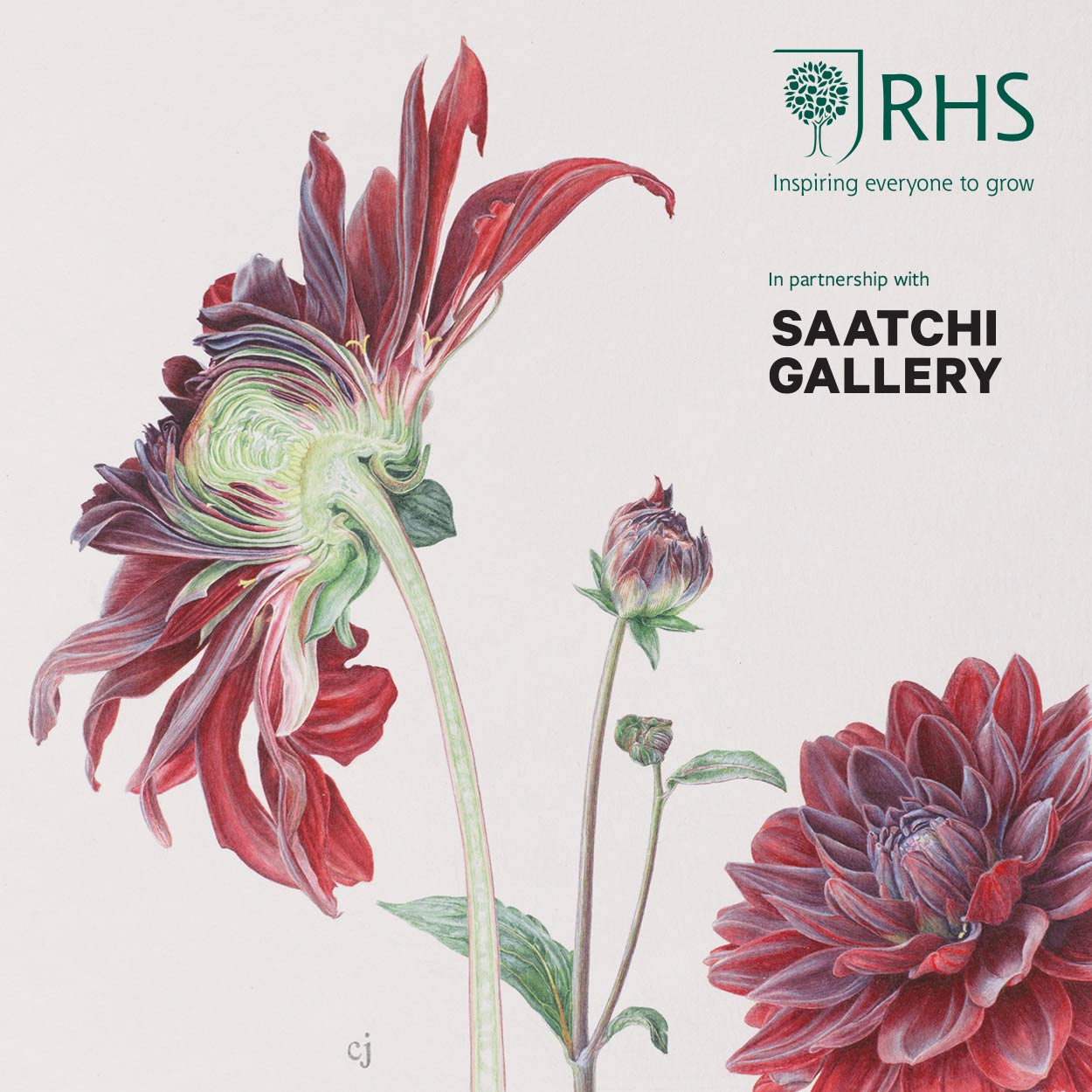 20 August 2021
Riverstone is delighted to announce our role as Exhibition Supporter for the RHS Botanical Art & Photography Show 2021, in partnership with Saatchi Gallery. Taking place from 18th September until 3rd October, and coinciding with the RHS Chelsea Flower Show, the annual event will feature more than 200 of the best botanical drawings and garden photographs.
The 2021 show includes an array of exquisitely intricate and scientifically accurate botanical illustrations by 15 artists and portfolio collections from 19 photographers that will all compete for an RHS Medal – Gold, Silver Gilt, Silver or Bronze.
A panel of recognised experts, including leading botanical artists, photographers, teachers, and botanists, judge the exhibits on display, assessing their accuracy, skill, and aesthetic appeal.
The RHS Botanical Art & Photography Show 2021 will be the first presented at the Saatchi Gallery, and will run for two weeks. Accompanying the show will be a series of outreach projects for school and community groups including painting, drawing and print workshops intended to inspire a passion for botanical art and research.
Commenting on the partnership, Riverstone CEO Jason Leek, said: "Our focus at Riverstone is deliver exceptional living for the over 65s in Central London, in the neighbourhoods that they love, with a wealth of culture on their doorstep. The Saatchi Gallery is the perfect embodiment of this, and we look forward to enabling our prospective residents to benefit as a supporter with this recognised global authority on contemporary art. Riverstone and many of our future residents are equally as passionate about horticulture and gardening, so the focus being the RHS Botanical Art & Photography Show is ideal, building on the partnership that we already have with leading herb expert and winner of the prestigious RHS Victoria Medal of Honour for Horticulture (VMH) Jekka McVicar."
For more information about the RHS Botanical Art & Photography Show visit: www.rhs.org.uk
To book tickets visit:
saatchigallery.com/exhibition/rhs2021

Find out more or book a viewing
Complete the form to receive further information or to book an
exclusive viewing of one of our Show Apartments.