Diana Moran and Dr Zoe Wyrko on well-being as a way of life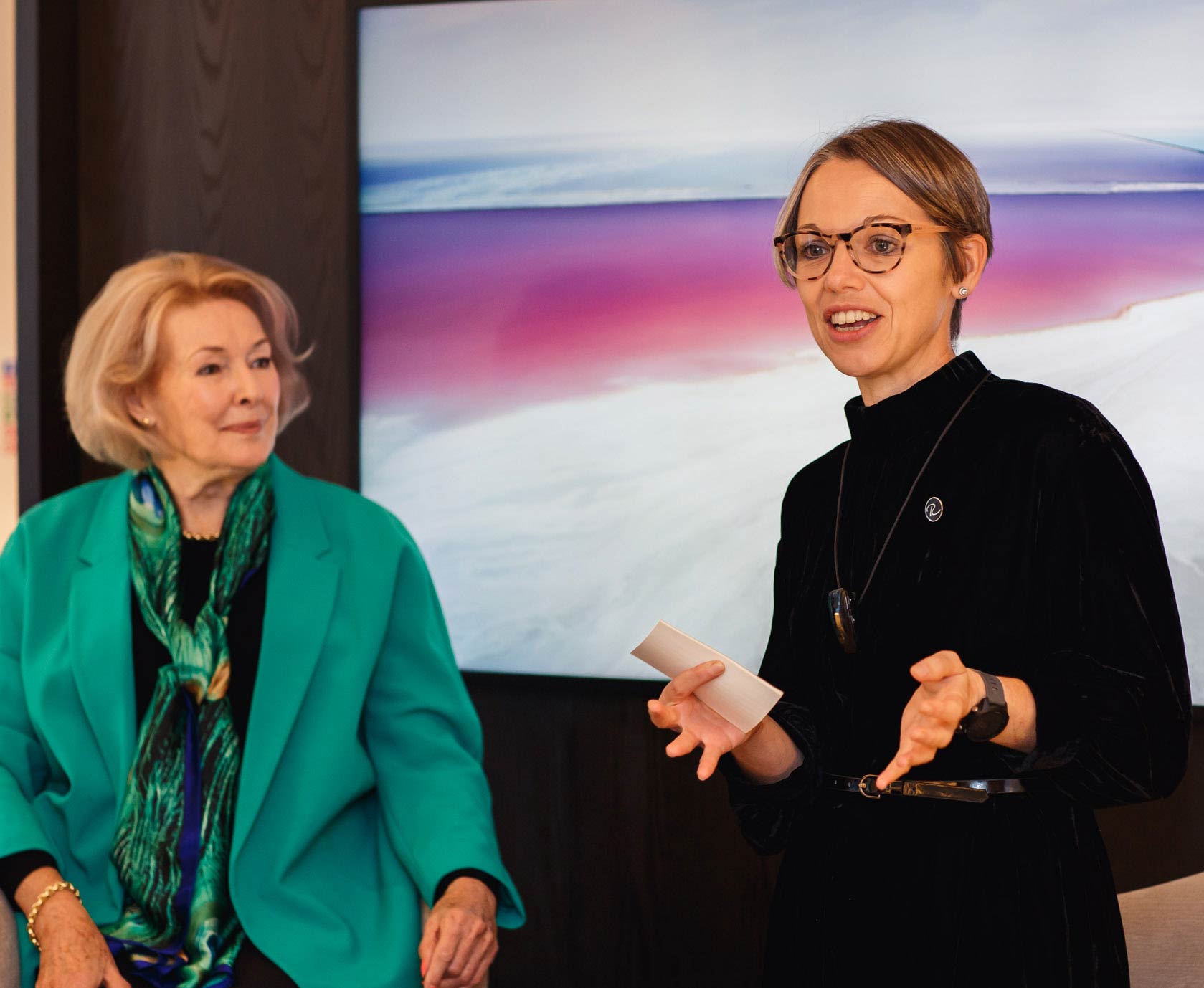 25 October 2021
We recently welcomed confirmed and prospective residents to Riverstone Kensington to hear from Diana Moran and Riverstone's Well-being Director, Dr Zoe Wyrko.
Health and well-being are central to Riverstone's ethos and will be seamlessly integrated into each Riverstone residence through the 5* onsite amenities and beautiful indoor and outdoor well-being spaces, such as the swimming pools, herb gardens and gyms.
Riverstone's residents will also have access to flexible well-being options, such as nutritional and dietary advice, exercise, physio and care assessments. All of these elements have been carefully considered and reflective of the preventative approach Riverstone is advocating.
During the event Diana took guests through a captivating tale of her own life, from her time as the continuity announcer on what is now ITV to live exercise classes on BBC Breakfast.
While Diana advises that the best time to start being fit is as early as possible, it's also never too late.
She was keen to convey to the audience the importance of keeping fit in later life in order to maintain suppleness, strength and stamina all of which help people to live well for longer. Her dietary advice for a healthy life was to minimise consumption of salt, sugar and saturated fats.
Dr Zoe Wyrko, a leading geriatrician and Riverstone's Well-being Director is focused on delivering a holistic approach to well-being across Riverstone. She spoke about a biopsychosocial model – mind, body and soul. Riverstone's model consists of three pillars to foster positive later living.
Foundations
Riverstone's partnership with The Good Care Group, an award-winning home care provider, who will give residents access to a range of care packages, if it is required.
Food and Fitness
The onsite restaurants will provide a menu of healthy and nutritional meals, and residents will be able to speak to dietitians and nutritional experts if of interest.
To implement Diana's advice of maintaining suppleness, strength and stamina, there will be a fitness instructor at each residence as well as external fitness experts to lead special classes and hold talks.
Forever Curious Programme
So much of staying active in later life is about engaging your mind. Dr Zoe spoke about the Forever Curious programme, which will involve art, gardening and music all within the 5* amenities.
With the green goddess the focus of the event, a special juice was created in tribute – a healthy blend of cucumber, mint, lime, kale, apple and pineapple.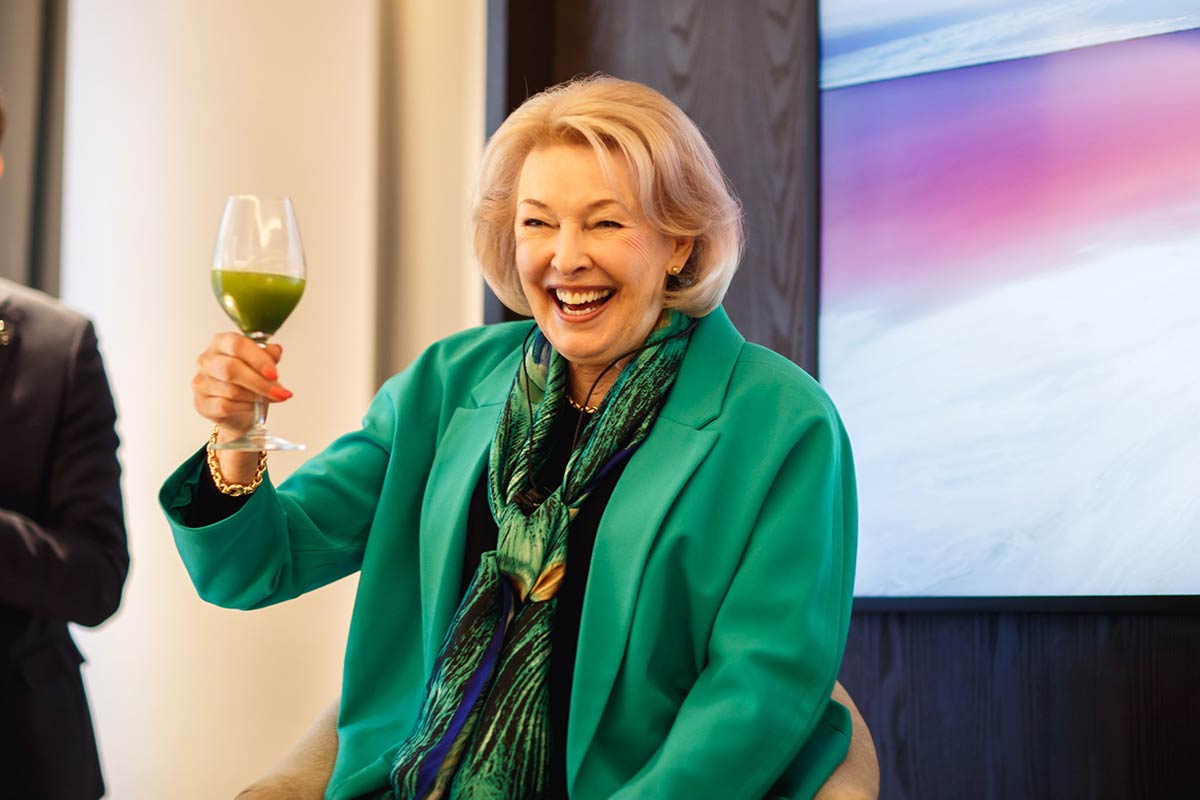 Find out more or book a viewing
Complete the form to receive further information or to book an
exclusive viewing of one of our Show Apartments.